This is the app for anyone who has ever sat through a T-ball game and watched all the little players run around the field trying to find first base after they hit the ball. I've certainly sat through many a game where that's been the norm! TapTeach Baseball is an iPad app that uses four activities to teach children the fundamentals of baseball. My husband has coached our son's baseball teams for several years and this app would have come in so handy!
First things first, TapTeach Baseball's design is gorgeous. The graphics have an charming, old-timey feel to them. In the background you'll hear "Take Me Out to the Ballgame" playing, it's been stuck in my head all day now. As I mentioned previously the app has four activities. Here's a look at each one.
Field Discovery – The Field Discovery is where children can tap on an empty baseball field to discover the different positions and spots on the field.
Player Positions – In this activity children will find a baseball team in the dugout. The team is made up of cute animals, all decked out in their hats and gloves. Each player is labeled with their position and children need to drag them to the correct spot on the field. This was one of my favorite activities.
Flashcards – The flashcards have a baseball theme and each one displays a word and a picture. Children can tap the picture to hear the name of the word. They can also tap the letters in the word to hear those spoken out loud.
Baseball Quiz – The Baseball Quiz takes everything the children have learned about player positions and the field and then puts them to the test. They'll receive strikes for wrong answers and score runs for correct ones. After they've scored nine runs they unlock a special activity.
Create a Player – This is the special activity that's unlocked after the Baseball Quiz. Children can swap out the different parts of the baseball player to create their own unique character. This was my other favorite activity.
TapTeach Baseball was so much fun to play around with and explore! My fingers are crossed that TapTeach Apps continues making sports education apps for the young. And the not so young…I'd like to put in a request for hockey. My husband has explained the game to me numerous times but I still just don't grasp it. I think an app like this would really help me out – hint, hint!
*Update 9/24/11 – My kids are loving this app but they have one minor complaint. They tell me they have to tap on exactly the right spot in the game and it gets a little frustrating.
*This is an iPad only app.
Price when Reviewed: $.99
Requirements: Compatible with iPad. Requires iOS 4.3 or later.

Seller: TapTeachApps.com
Disclosure: I received a copy of this app for review purposes.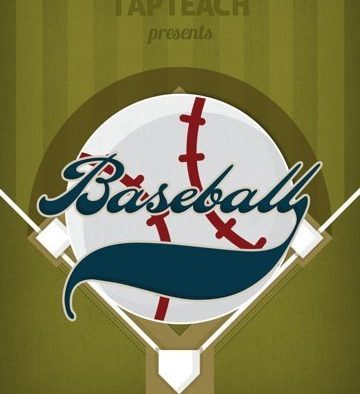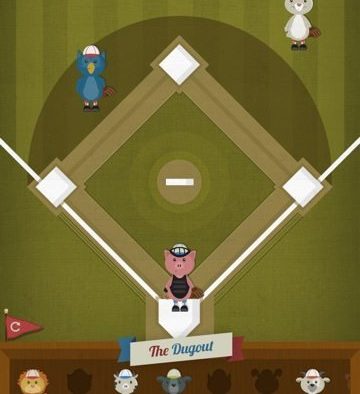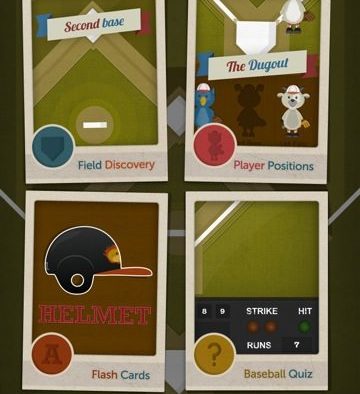 Related content: