Best English & Language Arts Apps For Every School Age
For some students, digital practice is the key to academic success. Give your techie student all the help they need with language arts with these great apps.
Imagine a huge and growing library at your fingertips or cool way to learn parts of speech our language art app choices are perfect for elementary students.
We dive into Grammar, Writing, Vocab, and Literature apps for Middle and High School students whose needs get more serious.
Language Arts Apps for Elementary Students
Epic!
Epic! Creations Inc / Free trial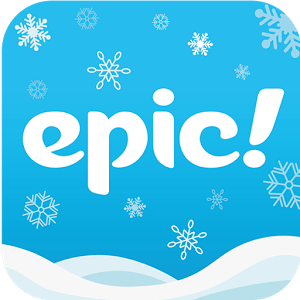 Imagine a huge and growing library at your fingertips! This app provides just that. Your 30-day free trial includes access to over 25,000 children's books complete with quizzes and a rewards system. After the trial is completed, the app costs $7.99 per month and allows parents to keep records for up to four children.
The books are suitable for children from preschool through approximately age 12. They come from a wide array of highly reputable educational publishers, including Scholastic and National Geographic. There truly is something here for everyone!
Grammaropolis
Grammaropolis LLC / Free with in-app purchases
Grammaropolis is the cool way to learn parts of speech. Kids will get engaged and motivated to learn with the characters, who are named after each part of speech and have personalities based on the roles they play in sentences.
Get the Noun Neighborhood with your free trial, then download the other sections individually (ninety-nine cents) or all at once ($3.99). Each section includes a fun lesson, a video, a book, and quiz questions to cement the learning.
Sentence Builder for Special Needs Children
Emmy Chen / $5.99
While designed for special needs children, this app has a lot to offer everyone in grades K-2. It has three levels: simple sentences, more complex sentences, and construction that includes extra descriptive words to reinforce more complicated grammar skills.
The app is also very customizable. Users can add their own words and pictures, create their own sentences, and record their own unique voice for words. It keeps records so teachers and parents can see progress for an unlimited number of student acc
Grammar Dragon
NRCC Games / ninety-nine cents
Grammar Dragon covers many Common Core Reading, Writing, and Communication standards from grades 2 through 6. It's focused primarily on parts of speech. Players use various hands-on strategies to understand how sentences are built and the jobs that words do within them.
Using sentences that are excerpted from quality grade level texts, students must identify which part of speech applies to the targeted word. The app includes a built-in rewards system to help kids stay motivated.
iTooch Elementary School
eduPad, Inc. / Free with in-app purchases
iTooch offers a free trial of interactive lessons and activities for elementary subjects across the curriculum, including English and language arts. The full version for the grade level you need is just $5.99. The app features a fun and colorful interface, badges and other rewards for progress and practice, and more.
The virtual blackboard offers opportunity for hands-on learning, and lessons are sequential and connected to curriculum that your student will need to master in school or homeschool. If you are looking for a thorough grade-by-grade treatment of English and language arts at the elementary level, check this one out.
Grammar, Writing, Vocab, and Literature for Middle and High School
Mars Gen One: Argubot Academy
Glass Lab, Inc. / $2.99
It's a rare app that can develop logic, reasoning, and persuasive skills, but this app does just that. It's designed for students in grades 6-8, but may well be useful all through high school as well. Developers managed to wrap large doses of skills needed for sound writing into a unique gaming environment with an outer space theme.
Players will have to find sound evidence, organize logical arguments, and keep their persuasive skills sharp to create and to succeed at battles between the argubots. With such immersive game play, students may just forget they are learning!
Writers App BASIC
Thomas Sillmann / Free with in-app purchase
Writers App makes a great organizational tool for young writers. It's designed for storytelling and other types of fiction writing, but can easily be adapted to assist with organizing larger papers such as essays or research papers.
The basic app allows users to export to txt files or print directly from the device, to easily add sections such as chapters or subsections, and to customize the look and feel of the app with fonts and more. The Pro version (available as an upgrade for $1.99) offers features such as syncing across devices, storing on iCloud, and more.
GradeProof Proofreading & Plagiarism Detection
GradeProof Pty Ltd / Free 7 Day Trial
This app offers a free 7 day trial to let you see all of its features, and then allows you to subscribe for $9.99 per month. It may sound like a lot, but if you really want work to be well-written, you'll appreciate features like spelling and grammar checks, rephrasing suggestions, and even automatic word count increases and reductions. There's even a powerful plagiarism checker included so writers don't accidentally "borrow" too many words from existing text.
It's easy to get your work into the app-you can import from email attachments or from popular file-sharing systems like Dropbox. Get the mechanics done right on your next writing assignment.
Shakespeare300
Patricia Lipkin / $2.99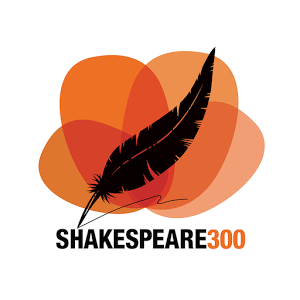 If your student needs a quick run-down of a play by the Bard, this app is just right. All of Shakespeare's works are summarized with a 300-word synopsis and infographics. Set your student up for learning by laying groundwork, or help kids practice and review for the upcoming test. Either way, this app will be invaluable.
This app can make Shakespeare more accessible and fun for a wide array of students and meet the needs of many. It makes a great companion to high school English class.
SAT Vocabulary by Mind Snacks
MindSnacks / Free with in-app purchases
Try out this great vocabulary program with a free lesson. It features nine short-and-simple games to help everyone learn the new words that will lead to success on the SAT and similar tests. With the $4.99 in-app purchase, users can unlock over 500 essential words.
Educators know that learning happens best in short and memorable bursts, so this app may be just right for middle and high school students who want to improve their vocabularies. It's important to use the words again and again to commit them to memory, and MindSnacks is one way to meet this need.