My Secret Folder Pro – Hide Your Secrets is an app for organizing and locking down photos and videos that you don't want others to stumble upon on your iPhone. The app allows you to create folders and sub-folders and then import your videos and photos from your camera roll. My Secret Folder also gives you the ability to take photos using the app and that will then go directly to a folder. You can also export those back out to your camera roll if you like. This explains the folder part of the app but where does the hiding your secrets bit come in? Well, when you first open the app you must set up a password. You'll need that password to log in every time you open up the app. Each time there is a login attempt the app secretly takes a photo of anyone who is entering a password. These photos and logins can be seen in the settings. You'll see photos of yourself and the times that you successfully opened up the app and you'll see pictures of anyone else who tried to get in. My Secret Folder will also tell you the password they tried to use. An added security feature is available with a fake password. When you set this up it will allow others to access the app using this fake password. However, when they login they are unable to see or do anything in the app. It simply looks like you haven't created folders or added any photos yet.
If you're interested in keeping certain photographs or videos private then this would be an app for you. You'll need to remember to delete them off your camera roll after adding them to My Secret Folder because otherwise they'll still be visible. My initial thought, before I got in and played with the app, was that this was something that would let me store other apps as well as notes and files. If that is what you are looking for then this isn't the app you want. The security features are nice to have and the photograph of login attempts was an unexpected touch. If you were having a problem with someone snooping around on your phone you'd definitely be able to find out who it was!
Price when Reviewed: $.99 – Sale price, normally $3.99
Requirements: Compatible with iPhone, iPod touch, and iPad. Requires iOS 4.2 or later.
Seller: SSA Mobile LLC
Disclosure: I received a free copy of this app for review purposes.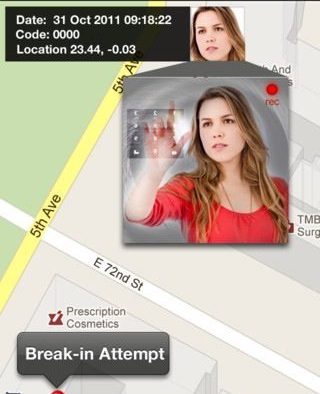 Related content: