There are tons of apps and Websites around that are aimed at adults staying within the confines of their calorie counts and making better choices come mealtime, but what about for the kids?
It's important to implement healthy habits from day one and, fortunately, there are plenty of easily accessible tools that will help both teachers and parents instill beneficial lifestyle habits into our youth. And since kids are already so flooded with technology and how to use their parents iPhone – or already have their own tablet – this is the perfect way to introduce food groups and health-conscious ways of living.
We've found 10 educational and helpful apps and Websites that help teach children about nutrition and even test their cooking skills!
5 Apps That Make Choosing Healthy Snacks & Meals Easier
My Food
With the My Food app, kids get the opportunity to explore the world of food in unique ways. They'll get the opportunity to learn fun, interesting facts as well as nutritional information and the cultivation of herbs.
Not only will children learn about food and all of its various ins and outs, but there will be the chance to learn more about digestion and eating behaviors. It's a clever way to start planting healthy seeds in young minds.
Healthy Eater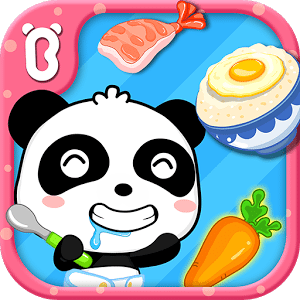 Do you have a picky eater on your hands? If so, all you need to do is download Healthy Eater! They'll learn all about healthy eating habits in a fun and exciting way.
There are a trove of games involved in Healthy Eater and all of them will push the importance of why a healthy, balanced diet is needed. From interactive scenes to veggies come to life, there's a lot to explore within this app.
Allow your kiddos to join in and play alongside its mascot, the panda, and watch as he nibbles on fresh fruit, veggies and even tasty prawns!
Kurbo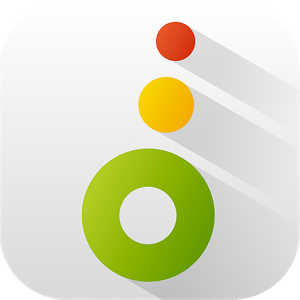 If you're looking for a "health coach" for your kids, look no further than Kurbo. With its activity tracker, children and teens learn how to make smarter, healthier decisions when it comes to snack and mealtimes. It also helps to promote exercise and instill an overall healthy lifestyle.
Users can record their progress in their food diary while receiving tasty food suggestions on a daily basis. There's also the ability to keep in touch with a team of experts that help with any questions or concerns one may have.
From helpful videos to interactive games, there's a lot involved within this app that provides motivation and knowledge on how to get on a better, healthful track.
Veggie Circus Farm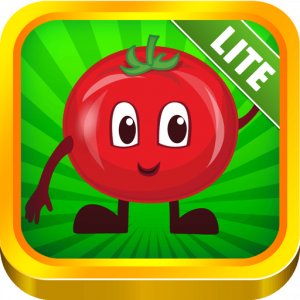 With Veggie Circus Farm, your little one will know his/her veggies in no time! There's 15 vegetables to start learning about – from their name to fun facts about each one.
Kids will start in "Veggie School" and then progress to "Veggie Play" once the basics are learned. While in play mode, they'll get to interactive with the vegetables and test their knowledge. And when all is said and done, users participate in a "Veggie Show" making it even easier for toddlers to retain their veg-focused information.
Awesome Eats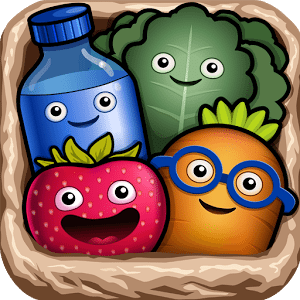 At Awesome Eats kids can stack, sort and pack a plate filled with garden foods. There's different levels of play and within each users get the opportunity to sort fruits, veggies and whole grains to win points.
Birds may get in the way of the challenge, but they can just be shooed away before they cause any harm. There's over 64 challenging levels of play with some healthy eating tips thrown in too!
5 Websites That Help You Stay Eating Healthy & Smart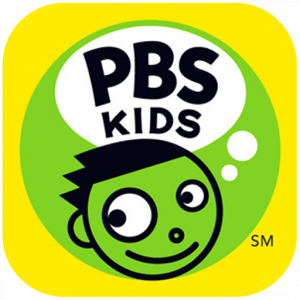 Over at PBS Kids, children (and parents) get the opportunity to explore a variety of recipes, activities and healthy tips! From Grocery Bag Bingo to free printables that the entire family can enjoy (meal time calendars & "I tried it" lists), there's so much to sift through on this site.
There's even a spot to explore new foods and learn about new meals to try out with the family. All of the recipes are kid-friendly too, so not only are you getting healthy options but you're getting ones that won't scare the little ones away.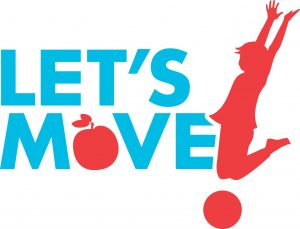 The Let's Move campaign, led by First Lady Michelle Obama, encourages kids to get up and get out and moving. And its site has a host of great information to be explored; from MyPlate Recipes to weekly activity goals.
Check out the "Take Action" tab to learn about 5 simple steps that everyone can take towards their own healthful success. Or take a peek at the "Healthy Lunchtime Challenge Winner" and gather some fun mealtime recipes to try out with the family. This is a really great spot of the Internet for inspiring.

SuperKids Nutrition has an entire nook of their site dedicated to little ones and having fun! There are activities, coloring pages and a way to meet the "Super Crew" – this is who will teach young minds how to stay healthy and "fuel up" in a responsible way.
If you look around a bit further, you'll find downloadable posters that teach about each food group as well as learning fun that coincides with the holidays and fitting for a variety of ages – all the way to 8th grade! There are even Spanish options for our bilingual friends.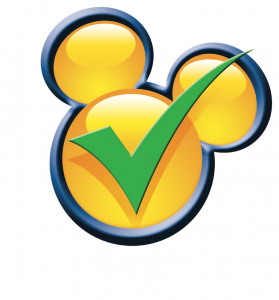 Everyone kid loves the Disney Channel and, thankfully, they provide a vast array of resources when it comes to maintaining a healthy lifestyle. Check out the Disney's Healthy Living along with your kiddo.
From fun trivia questions popping up to "Mickey Check" recipes, this spot too has a lot of great information to explore. There are even colorful place mats that you can download and use at mealtime and games that include some of the children's favorite character – like Phineas & Ferb or actors from Teen Beach Movie!

All of our favorites from Sesame Street teamed up to teach the kiddos about a healthy lifestyle too. And there are interactive games for little ones to participate in like Cooking with Cookie, Grow Your Color or Abby's Smoothie Maker.
This site also has a lot of resources and downloadable tools for families as well. You can grab some hand washing handouts or exercise sheets that can easily inspire good habits and daily fun!