We Reviewed Dozens Of The Apps, Tools, and Freebies That Help Autistic Kids So You Don't Have To. Here Are Our Top Picks.
Many people are discovering apps for people diagnosed with an autism spectrum disorder. There are apps many people diagnosed with autism use and enjoy, but they are hard to find and many aren't reviewed. Here's our list of apps for people with special needs and autism.
Children with Autism Spectrum Disorder (ASD) develop at a rate differently than their peers. But instead of singling them out, it's better that we adhere to their specific needs and specialties. Thankfully, there are many ways to cater to their challenges and strengths by offering up lots of apps, tools, freebies, and games that enhance all of their unique qualities.
From developing more comfortable social behavior to reducing daily anxiety, there are a plethora of great minds, organizations and brilliants ideas that we can utilize to help stimulate these awesome kids while allowing them to grow with confidence.
In This Guide..
Apps
Helpful Daily Tools
Freebies & Resources
Fun & Games
---
Apps
Autism Tracker Pro

Price: $9.99
Perfect for families with an autistic child, this app makes it easy to track patterns and keep a visual calendar. Some aspects to track include mood, behavior, foods, health and more. Using this app, caregivers can see patterns that help predict behavior or actions. This can be used by entire families to help gain more knowledge and understanding life with Autism.
There is a lite version recommended by developers to try the app out before purchasing. It's available for free at Autism Tracker Lite. The free version has limited numbers of entries for each category, but data can be transferred to the pro version should you decide it's right for you.
Doodle Buddy Paint Draw App

Price: Free with in-app purchases
There's so much to love and get creative with throughout Doodle Buddy. That's its purpose, allowing kids to stretch them imagination and get outside their comfort zone with play. Individuals with autism often have challenges with self-expression, and Doodle Buddy might be a good tool to help them let you know how they are feeling.
Doodle Buddy Paint Draw App is free to download, and has optional in-app purchases. You can remove the advertisements for $7.99 or purchase enhancements for prices ranging from $1.99 to $11.99.
Learn with Rufus: Emotions

Price: $4.99
For autistic children that need help learning emotions and the facial expressions that come with it, Rufus is here to help! This is a great app for strengthening social skills. The app has a tutorial mode that introduces learners to feelings and their associated expressions, then two games that challenge learners to select the target emotion from pictures and to identify the feeling pictured. Mentors can customize the difficulty level and can personalize the rewards.
Pictello

Price: $19.99
A visual story creator aimed at helping the communication skills of non-verbal children, you'll love the imaginative muscles that your own little one will be able to build within this app. It will help them to remember events and teach social skills as well. You can add your own photos and video clips, and also record your own voice on each page.
The Social Express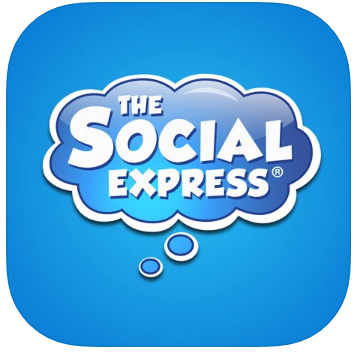 Price: Free with in-app subscription purchases
Aimed at children with social learning challenges, The Social Express is an interactive app that targets core deficit areas. From school and beyond, the animated visuals will encourage kids to practice social skills.
Subscriptions are available for $19.99 monthly or $104.99 annually. Parents, caregivers, or teachers can also add additional student slots for $5.99 each.
First Then Visual Schedule

Price: $9.99
Keeping a predictable, regular schedule improves feelings of security and can decrease anxiety, particularly among people with autism or other special needs. Use this app to create a visual schedule that is personalized and uses pictures of familiar people and places to help an individual with special needs know exactly what's coming next in the day.
Speech Blubs – Language Therapy
Price: Free with in-app purchases
iOS App Store / Google Play Store
This app uses highly-effective video modeling to help children with delayed speech to learn to speak more fluently. There are over 1500 lessons and activities in the full version of this app. It's voice activated, and uses a wide array of engaging rewards to encourage kids to talk and keep them talking. It's a favorite of speech therapists and has research based success.
The app is free to download, and offers an array of in-app purchases to "show support" from $14.99 to $79.99.
Card Talk
Price: Free
Children who have challenges with verbal communication may be able to let you know more about their needs and wants with this set of digital communication cards. There are 200 cards included, and the app also allows you to make your own with picture and recording. You can also limit the number of card choices to help young children learn without feeling overwhelmed.
The developers assure users that there are not any advertisements displayed, so users won't be distracted and kids will be safe. The app also supports multiple languages.
Proloquo2Go

Price: $249.99 with in-app purchases
This simple but powerful augmentative or assistive communication tool will give a voice to individuals who cannot speak or who need help making themselves understood. The app allows people to type in words or tap symbols or pictures to communicate. These can be stand-alone ideas or they can be used in sequence to express more detailed or complex thoughts. The app uses core words, a built-in library of 25,000 symbols, and the capability to customize literally every aspect to make communicating easier.
It  has an in-app purchase option of $149.99 for "Gateway Vocabulary."
Keeble

Price: $24.99
Keeble is an adaptive virtual keyboard that can be used to ease input for persons with various types of challenges, from motor control to visual impairment. It can be set to help with problems such as inadvertent key presses, timing issues, giving auditory feedback, and more. It also has a built-in phrase bank that can be activated to save keystrokes. The app is highly adaptable and very useful for people who have trouble using the standard keyboard.
Avaz FreeSpeech

Price: Free with in-app purchases
iOS App Store/ Google Play Store
AVAZ is a communication app that will help individuals turn garbled speech into intelligible sentences. It offers help with grammar, clarity, and more. It will ask clarifying questions to prompt users to add more information, scaffold by intelligently predicting what they are likely wanting to say, and even adding in the structural words like prepositions and articles.
There are various in-app purchase options ranging from $4.99 to $59.99.
Miracle Modus

Price: Free with in-app purchases
iOS App Store / Google Play Store
This app offers hypnotic lights, patterns and sounds that persons with autism and other sensory challenges may find very soothing. It was created by a person with autism, and became so popular among friends that the decision to publish it was easy. It's very individualizable, with multiple modes, sounds, and pattern choices.
The app is free to download and to use.
Helpful Daily Tools
EZ Sox: An innovative way that helps dressing oneself a bit easier. EZ Sox make pulling on socks less frustrating and a lot smoother as part of one's getting ready routine. (There's training underwear available too!) Both items use special loops designed to help individuals grip the garments to pull them into place. The socks cost $9.99 for 2 packs and the underwear costs $14.99-$15.99 for 2 packs.
Comfort Silkie: These blankets are designed to "soothe the senses" and put children – and adults – at peace while at rest. Made with a variety of signature fabrics: Silkie Satins, Ultra Soft Plush, Cozy Cotton Flannels, and Luxe Fur. Prices range from $28.99 to $92.95.
Undercover Tape: Do itchy tags or seams annoy your kiddo? Well, undercover tape makes every piece of clothing – old or new – comfortable by covering up the bothersome bits! Undercover tape can be applied either to skin or to clothing to smooth out the rough seams, tags or other annoyances. Prices start at $10.00.
Senseez Vibrating Cushion: This cushion vibrates gently when squeezed or sat upon, providing the gentle and soothing stimulation that some folks with sensory conditions crave. It's unobtrusive and age appropriate no matter the age of the individual. It's priced starting at $39.99.
Twiddles: Made for those with specific sensory conditions, Twiddles are comfort aids that keep hands and minds engaged. The continuous focus and movement provides soothing powers during situations that would otherwise result in anxiety or discomfort. The items are priced starting at $50.00.
Pressure Vests: Designed to calm children with autism, ADD, SID and ADHD, the pressure vest provides deep sensory feedback to the entire torso – the "snugness" is evenly distributed. This research-supported strategy can help persons with anxiety and other types of problems stay more focused and calm. Prices start at $38.95.
Sensory Sack: The Sensory Sack provides activity that helps calm, soothe, focus and entertain those that need the extra boost. This tool gives those with sensory processing disorders or autism a place to pretend, crawl, stretch and more. It provides soothing pressure and resistance that can help kids (and adults) relax, focus, and even change their moods. It also helps with learning about personal space and position in space and several other important skills. Prices range from $32.99 to $55.99.
Discovery Putty: A means for strengthening fine motor skills, Discovery Putty is a great activity for those that need a "fidget tool." Users continue to pull and strength the putty until the hidden treasures are found. It's great for motor planning, imaginative play, speech, and more. Prices start at $16.99.
Bouncy Bands: Perfect for kiddos that just can't seem to sit still. Bouncy bands refocus that energy while helping those same children become successful in the classroom. The stable and resistant rubber band is attached to the legs of the desk and provides a flexible foot rest that the child can use to quietly wiggle their feet. It improves focus, relieves stress, and prevents more distracting behaviors for many kids. Prices start at $19.99.
Freebies & Resources
Disney Cognitive Disabilities Services: If you're planning a trip with your child to Disney World, check this out! They offer a variety of services for those with cognitive disabilities – including Autism Spectrum Disorder – in hopes of making their stay a lot more enjoyable. These services include accessing attractions a bit quicker for those who are unable to tolerate long lines and special companion bathrooms.
Santa's Little Hackers: This is a seasonal toy drive with its goal being to take toys on the shelves now and adapting them for children with unique needs. Volunteers make simple changes to common and popular toys to help enable children to play with them independently.
ASDF Autism Gift Card Program: This volunteer organization is devoted to helping families with children with autism financially during the holiday season. They provide selected families raising an autistic child in need with a $100 gift card. They choose families that will have no Christmas without their help.
Freebies for Parenting with Autism: If you visit this site, you'll find a ton of free help you can immediately download and print right at home. There are cheat sheets, suggestions, a blog and even a free course on effective parenting strategies.
iTaalk: A non-profit foundation with the mission to provide those with autism an easier means of communicating. This grant program will consider requests for technology to assist individuals with autism supported by speech therapists or other relevant professionals. Grants range from $25 to a maximum of $250 for 5 apps within a calendar year.
Songs of Love: Another foundation dedicated to inspiring and uplifting children with unique needs, they provide personalized songs – free of charge. The group will create unique musical gifts for children with autism, those facing medical challenges or emotional challenges, and more.
ASL Browser: Learn sign language for free within the ASL Browser! This website offers a huge dictionary with text descriptions of common signs.
Autism On The Seas: These cruises are specifically for adults and families with autism or other disabilities. They have activities that cater to these unique needs, youth programs, adults programs and more on board.
Weekly Autism Planner: This is a free printable for parents of those with autism. Keep track of appointments, goals, activities, medications and more all within this planner. The site also offers a huge community of parents that you can connect with, as well as an extensive list of resources that you may find helpful.
Rosetta Stone Demo: Check out this free Rosetta Stone Demo for those wanting to learn or brush up on a language.
Fun & Games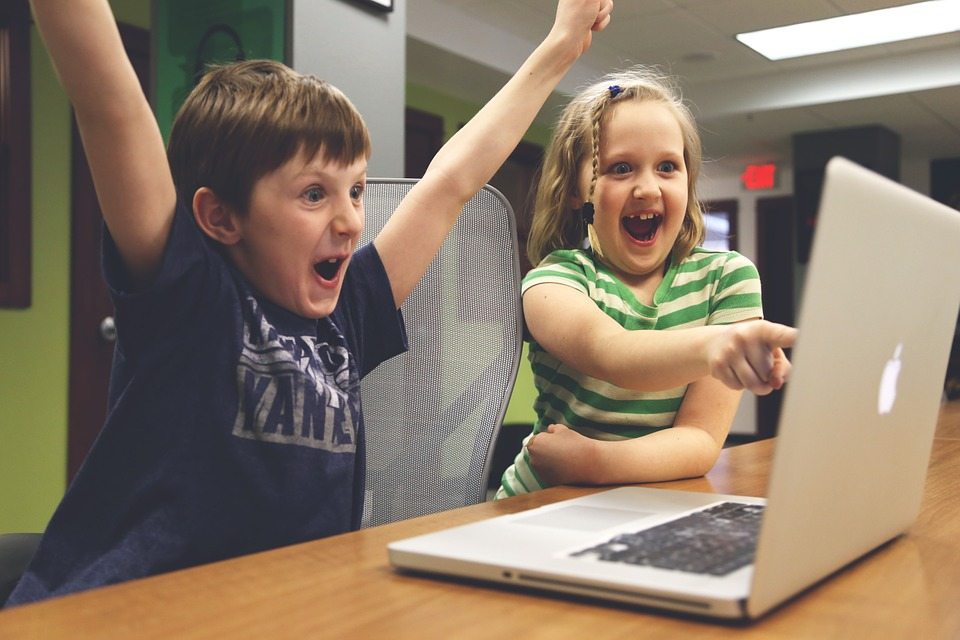 The Moodsters: These five characters are here to help your kiddo express themselves! Through stories and activities, children will be taught important, emotional intelligence skills. Toys range in price from $11.99 to $56.00.
Do2Learn: This site offers a variety of educational games for those with special needs. From a feelings game to online coloring pages, there's a lot to explore.
Make Beliefs Comix!: Practice writing, reading and storytelling by creating your very own online comic strip. Parents can use it to by creating storylines that convey information to their children to help them learn about certain social situations, etc. It's a great way to share social stories that are so effective for persons with autism.
Zac Browser: The first web browser made specifically for autistic children. This browser is safe for kids and can be adapted to fill many different types of needs.
ChordBuddy: A tool used to teach special learners how to play guitar – including those with ASD as it meets their unique needs in audio, visual and kinesthetic areas. Products range in price from $14.95 to $149.95 and include lesson books and even worship materials and songbooks.
Her Interactive | Nancy Drew Interactive Games: Check out this site for a variety of fun-filled, mystery games for your little detective to explore.
Me & My World Social Skills Teaching System Board Games: There are 6 themed puzzles included in this game set – but the entire Me & My World curriculum offers up more than 50 lessons to experience. Kids with challenges can learn about social skills and more. The entire system costs $599.00.
Aven's Corner: A section of the web dedicated to bringing unique, online kids' games specifically for preschool aged children with Autism Spectrum Disorder.
Pick & Draw: Learn how to make cartoon faces within this easy-to-use drawing game! This is great for helping children learn to match facial expressions with common emotions.
Minecraft: An incredibly popular game for children of all ages, it's also becoming quite a good choice for those with ASD. It's visual, it's creative, it promotes social skills and it's portable too. And a quick search of the internet will uncover countless lesson plans, activity ideas, and more that will help teach specific skills. Prices start at $6.99 for the basic mobile game, but there are a LOT of different options and add-ons available.