We Reviewed Dozens Of The Best Tower Defense Games For Older Kids So You Don't Have To. Here Are Our Top Picks.
Tower defense games are a type of video strategy games that require players to defend or protect buildings, property, or other assets. Usually, they involve building or placing defensive structures to ward off an enemy, either by blocking or by attacking automatically.
Tower defense games promote strategic thinking, planning, and other higher-level thinking skills. But best of all, they are highly engaging and extremely popular with kids. So here are some picks for outstanding Tower Defense games that your tweens and teens will love!
Multi-Player Favorites
Tower Arena™ TD
iOS App Store / Google Play Store
Don't you just hate it when you work hard to build up your towers and your defenders, then someone comes along and steals your ideas? No? Then check out this multiplayer TD game that pits players against one another in a multitude of real-time tournaments.
Survival Arena allows you to develop and use your own unique strategy. Everyone will have different ideas about how to prevail – will yours win out? You won't be able to put it down, but the game boasts single-handed controls, so it's perfect for multitasking if you're able.  This game is free to download. In-app purchases range from ninety-nine cents to $99.99.
Tower Duel: TD Royale
iOS App Store / Google Play Store
Tower Duel: TD Royale pulls users into a time and place where there is no war, politics, or other conflicts – save for the tower duels of short, fast and furious games narrated by Maxx King, the reality tv star who runs the show. The goal is to win lots of duels to earn fame in this world and climb to the top of the leaderboard.
TD Royale mashes up a vital and active community of users with a tower defense game that will knock your socks off. The app thrives on short, fast-paced battles against live opponents, so the game is perfect for those little corners of time while waiting for something else to happen, or it lends itself to gaming marathons where you play battle after battle after battle. There's no shortage of opponents here!
Earn and purchase tower and attack cards to craft your own unique deck that suits your strategies perfectly. Purchased card sets range from ninety-nine cents to $89.99. The cards add capabilities, so the more cards you have, the better you will do in the game.
The game is rated 9+ due to mild cartoon violence. Parents should also be aware that the game is multiplayer, and your child will be interacting with other players from around the world. There are in-app purchases, but the base game is free.
Last Shelter: Survival
iOS App Store / Google Play Store
Here's a TD game that lets you meet up with and form alliances with other players around the world. Set in a post-apocalyptic world, your job is to create a new city/country and rise to power. Build your new civilization from the wastes and then protect it from others who want to be the sole survivors.
The app is free to download. There are in-app purchases of currency and other game enhancements for prices between ninety-nine cents and $99.99. The game is rated T for teen due to realistic violence and horror, so parents may wish to preview before giving kids the ok to play.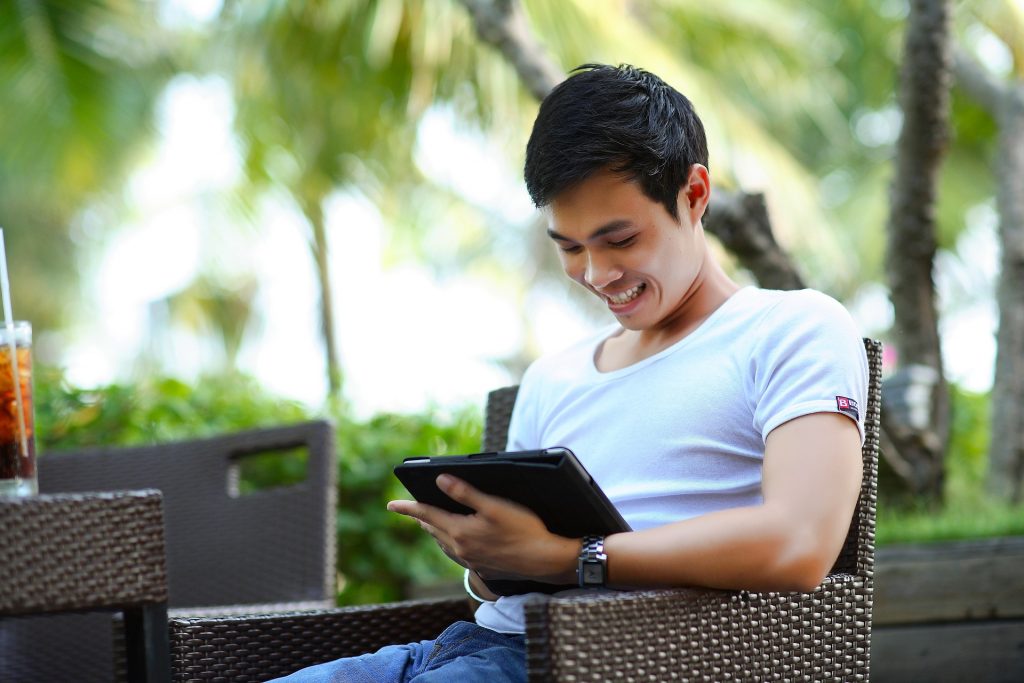 On Your Own
Bloons TD 6
iOS App Store / Google Play Store
How can you go wrong with a game that features monkeys AND balloons? Defend your territory from invading Bloons by strategically placing your monkey towers and other defenses to pop those puppies wherever they threaten to overrun your world.
The visuals are outstanding and the game features 19 powerful monkey towers with two all-new monkeys – Druid and Alchemist. And of course, all the favorites from previous versions are back to add to the fun. The folks at Ninja Kiwi have outdone themselves this time!
Hero Monkeys can help you unlock maps and extra free-play rounds, but you have to organize your defenses to beat out those Bloons. It's all in your hands! Best of all, you can play single-player mode offline on this game even when the Wi-Fi flakes out on you or when you are away from a good signal.
In-app purchases for this game range from ninety-nine cents up to $49.99.
Digfender
iOS App Store / Google Play Store
How about taking tower defense to a different level? Digfender has you defending what's below your feet instead of above. With 70 levels to dig up, there's content here to last almost forever. Each level goes a little deeper than the last, has its own map, and boasts a wealth of gems and ancient relics to build your wealth. Then use the loot to improve your defenses so you can hang on to what is yours.
Digfender features "survival mode" that allows players to compete against one another for leaderboard bragging rights. The unique digging motif is also loads of fun. All of these features combined make for great replay value.
The free version of the game does have outside advertising and in-app purchases. Users can remove ads for a one-time purchase of $1.99. There are also other in-app purchase options ranging from $1.99 to $19.99 for extra diamonds and other additional equipment.
Infinitode
iOS App Store / Google Play Store
No fancy graphics here, just pure, even old-school tower defense. What makes this game memorable, though, is the sheer scale. Build 1000 towers at once. Play for hours on each level with 1,024 tiles. There's a great map editor, so the sky's the limit, even though the maps can get really, really big.
Infinitode features twelve types of towers, but they are almost like characters themselves- they can grow, evolve, and change. Global upgrades can quickly change the landscape of any level. There are literally hundreds of enemies, and every level is limitless.
This app is free to download, and developers promise that everything can be unlocked eventually using the in-game currency that's awarded after every game. If you want to speed the process up, in-app purchases range from ninety-nine cents to $19.99.
Jelly Defense
iOS App Store / Google Play Store
This magical and surreal world puts you into the role of the legendary Jelly savior as you battle enemies of the realm. It's your job to save the Diploglobe from the invaders. Can you do it?
This app costs $2.99. It's chock full of the most adorable creatures you've ever seen, with big eyes and all. You can't possibly leave them to the mercy of their enemies, and you will quickly become addicted.
Fieldrunners 2
iOS App Store / Google Play Store
In this creative game, your job is to defend the world by creating devastating mazes to confound your opponents. Set traps, attack, and more as they wind their way through your pathways. There are over 20 levels to explore. One of the most unique weapons is a tower that launches bee hives!
This game costs $2.99 to download, and you can purchase the game currency via in-app purchases. The cost ranges from $2.99 to $99.99. And best of all, this app is part of a series…if you like it, there are several similar games available.