If you are looking for cheap birthday party ideas for low budgets then stay tunned. We have a list of some inexpensive birthday party ideas that will help you plan a nice birthday party in a tight budget.
It isn't about putting in some high budget parties to make a birthday occasion special.
In fact, there are many ways you can make any birthday occasion special as well as memorable too, without any high budget plans.
So today I will be giving you some of the perfect ideas to make a birthday party special without any big budget.
I will tell you some of the cheap birthday party ideas that will help you manage an awesome party with minimum budget.
So let me start it with a simple calculation. For a birthday party, there are certainly different things on which you plan your event budget.
Let me give you a quick point of things on which you must planning to invest your budget.
Venue
Decorations
Invitations
Costumes
Event planner
Food items
Guest list
There are many more things that involve in these 7 main aspects of a party but these are the main outpoint you can consider saving a lot of money.
So it is quite obvious that if you want to save money, then you need to do the cost cutting in these 7 kinds of things.
For this, check out what is more important to you and try to section it, then reduce or cut down the cost of things which are less required.
Now based on 7 points I will give some ideas that will help you reduce your cost on budget drastically. I will give you some freeways, low-cost budget ideas that will be very helpful to you if you have a low budget.
Low budget Cheap Inexpensive birthday party ideas
Down below you will find a few ideas that will surely cut down a lot of cost from your budget.
I have covered almost like everything related to those seven aspects. So stay tuned and read each idea from the list, I am sure you are going to have a decent party with a very less budget with these ideas.
1. Free Venues
I think when you have a low budget, then definitely you shouldn't go for a booking a venue. This is because the booking up a venue will cost you a lot, almost like more than anything.
So you can skip this and go for some free venues. What do I mean by free venues? By free venues, I meant the best places where you not spending your single dime.
Here are a few ideas.
Near nature
Here is one thing I am sure you haven't tried before and I am also sure that you going to love to go for it after reading this idea.You might have partied in halls, lawn, house, etc. but have you ever thought of partying near nature life, riverside camp party, in valleys, in the desert, in beaches, etc..I am sure you have missed the fun. But yes you can surely plan this coming birthday on this kind of places that are near your residence.For this, you just need simple handy camp tents. So for very less money, you can have the best birthday party with lots of experiences and memories.
Picnic
The best to save your huge money is to go for a picnic. For a change, you can do this. No matter what is your age, you can definitely go for a picnic and spend a good time with your friends and family.The only cost you need to invest is for the food, that's it. So for a change go for a picnic and make it a birthday party in a unique way.
House party
This is the best thing you can do when you don't want to spend on booking a venue hall or place.I mean this is the best way to save money as you have got the house and you have got a list of only a few selected guests.There are many things you can do to make even your house party just awesome like games, activities, themes, music, food etc..
2. Short guest List
It is quite simple to understand that the more the no. of guest will be more the chances to have a huge budget from your pocket.
So make it simple, invite-only few selected people who are actually close to you not everyone. If only a few guests will be there, then you could save plenty of money for food and venue.
As for fewer people if you are booking a venue place then it will require a very less space. Also, less the guest less the budget it will require for food.
3. Themes on low cost
Generally, a party is planned based upon any theme you select. Things like, decorations, cake, costume, venue, etc. are finalized upon a theme.
So If you are planning a house party or you have booked a venue hall for the party, then this is what you can do. Pick that theme only which requires less investment in decor and costumes.
So shortlist a few themes that are less on investment and then finalize the one that works best.
4. DIY
You can cut down a lot of money on many things, all you need is "DO IT YOURSELF".
There are many things on which you can definitely save money just by making it yourself rather than buying it. Here are few most cost-cutting ideas.
Decorations
For a birthday party decorations there are many things that you require from banners to the tablecloths, etc..So there are many things it will be required for decoration. In spite of buying, you can make things at home and save a lot of money on decorations. Like you can make banners, ribbons, etc..
Food
In spite of ordering for party food you can actually make things at home and this will also help in cost cutting a lot.These days you can find any recipes in the best way explained in videos. So you can see many online videos and make a few dishes for the guest.
Invitation cards
You can also save some money on invitation cards also, you will find thousands of tutorials online to make some of the best invitation cards.
5. Simple and sweet decor
You can save money on decor as I said earlier. Try to do venue decoration in a most simple and sweet way. This way you can save money on many extra things and props.
6. Event planner
If you are planning to hire an event planner, then you can also save money on this as you can do it yourself, free of cost.
There are many videos online you can watch on YouTube that can give you a whole lot of idea to plan a perfect birthday without any event planner. You can also contact me for this, I will plan a perfect party for you (free of cost).
Inexpensive birthday party ideas for adults
1. 
Potluck catering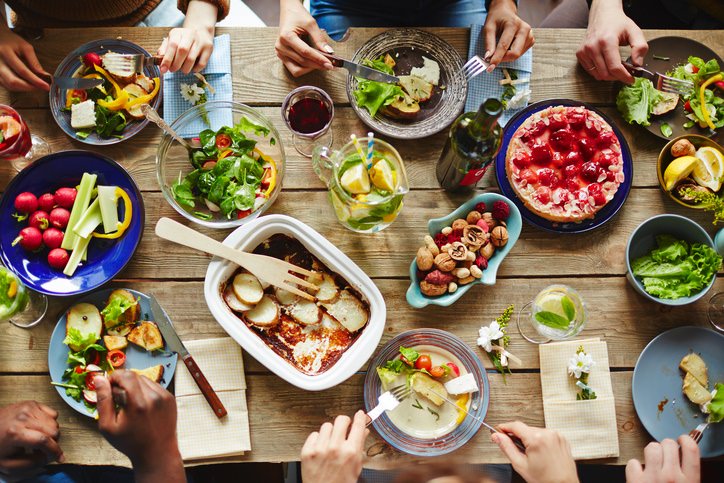 This is not just a budget-friendly idea but will also accumulate a lot of different styles and cuisine of food to the party. This can be actually done in two ways.
The normal wayThis is the normal potluck wherein you decide amongst yourself what each one of you can cook and bring on the table.Here, you can decide on themes too, for example, each person can represent a different country and shall bring a food item that represents that particular country's food.This way there will be a lot of options on the table to relish on.
On the spot cooking

Another way this can happen is by a cooking competition. You can arrange for a cooking competition at your place where people can divide themselves into teams and work their cooking skills to master a dish.One of the most delicious and appealing dishes can be selected as a winner and can be rewarded too.
2. BYOB drinks
If you don't want to go all out on your party and organise in a way that won't have any ill effects on your pocket for surviving the rest of the month but also dread on missing on something that the guests would want to have on the birthday party then there is a best alternative to that.
In terms of drinks, you can request a BYOB ruling in your party where people who want to have a drink can get their own.
This will also help in a way that you can have a lot of options on the bar table without really spending your own money on it.
3. Home cooked barbeque dinner
Who doesn't like barbecue? Then why not make your birthday menu wholely and solely based on barbeque items.
You can open your backyard or the garden and light a bonfire wherein you all can sit around and sing songs or play some musical instruments.
While at this, guests can also enjoy some barbeque cooked munchies which are fairly cheaper than a whole layered course meal that may create a hole in your pockets.  
4. Call your friends over for group cooking
Save your money on the party by keeping the food reasonable. The best way and may be the only way to do this is to cook at home!
Although it can be a little difficult to prepare a whole lot of stuff for so many people all alone what you can do in this case is request your friends for a group cooking session wherein you can celebrate together by cooking different decisions. It is a great idea to bond on food. You can also check out these list of 21 recipes which you can try with your friends for this birthday activity to make it fun and interesting.
5. Fast food party

If large meals and the whole lot of cuisine ordering is getting a little heavy on your wallet you can just mellow down on the food and opt for some inexpensive yet favorable options that a lot of people love to have.
Here, we are talking about fast food, you can arrange for some cheaper fast food options that are really tasty and come at a very reasonable cost.
6. Skip the booze
Keep a clean and booze free party if you don't really want to splurge that much on alcohol. At the end of the day, it is your party and your choice of a way that how do you want to go about it.
Just plan a whole of activities that will keep your guests occupied and happy and wouldn't really feel the absence of alcohol in the party.
If there are people who would really want it then you can follow on the idea of BYOB as mentioned above.
7. Raise your hands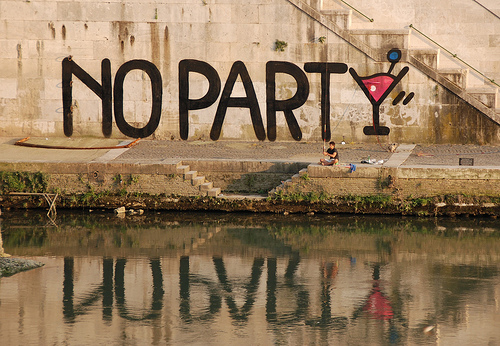 The best way to save money is to be vocal about it. Also, if it is not just about money but purely your wish to not really celebrate your birthday on such a large scale.
You can just spread this idea among your friends that you wouldn't be willing to plan one. Instead, you can call them over your place for a cup of tea any time of the day to have a very low celebration yet spending some lovely time.
8. Poker decides the menu
This is an innovative way to raise fund for your birthday celebrations. It is nothing but a friendly game that you can organize the funds from which can go on deciding the menu.
You can plan a game of poker at your place where you can invite your friends over and ask them to buy their chips.
You all can mutually decide on the fact that the total pot created by different contributions and game flow will be used to order for food and drinks.
That way the party will go easy on your pockets if you are the lucky one to not lose much in the game.
9. Collab with friends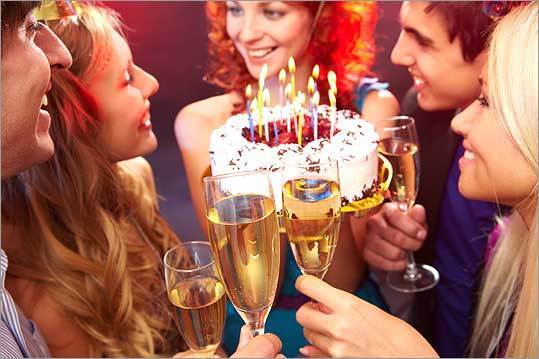 This is the best way to save a lot of bucks on your birthday ceremonies but at the same time have an equal amount of fun and things that you would want on your birthday.
The idea is simple- just merge your birthday party with someone whose birthday also falls on the same day or a few days here and there. You both can mutually decide on a common date when you want to throw a party.
You can split up the expenses and save a lot from that. The more the people who are ready to chip in the better and cheaper your birthday celebrations will account for.
10. Closed group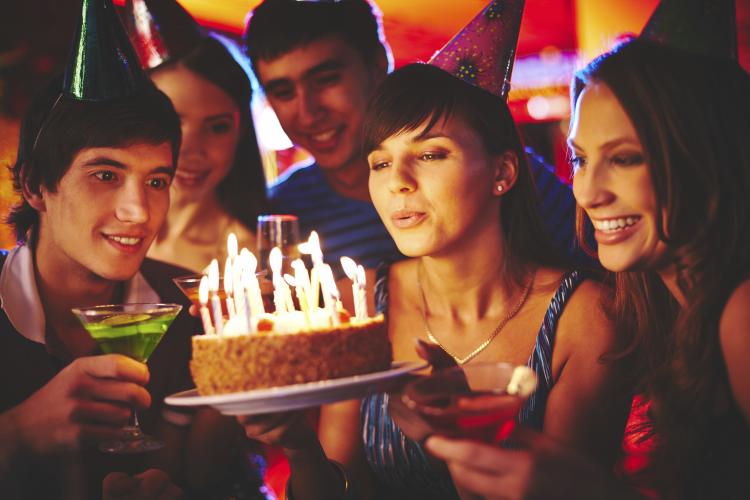 If you plan to a little light on your pockets this birthday then there are ways you can do so. Instead of calling out everybody you know you can plan to call friends that are really close to you or those who are nothing less than family.
It is a better way to bring in your birthday with only people you are extremely close to. It will have an altogether different vibe to have people who genuinely care and have looked after you.
Cheap birthday party ideas for kids
1. Plan less fussy kids activities
Keep your birthday party pocket light but don't compromise on the fun you plan to arrange for your kid.
Instead of spending a lot on planning expensive activities, to keep the audience engaged you can opt for some organic activities that can be easily planned at home at the ease and from the available stuff.
You can go for various options like:
WorkshopsGo for cake workshops or a poetry reciting workshop to encourage participation from each of the kids and to keep your guests entertained.It can be a simple talent workshop where each of the kid can perform what he or she is good at.
GamesPlan games like musical chairs or ring the object that doesn't involve any major investment but only stuff that is easily available at home.These are traditional options that were earlier popular but slowly diminishing.
2. DIY party decor
You can save your monies on the decoration by choosing things that are either already available at your home or can be churned out from some recyclable stuff.
For example, the birthday wishing garland can be carved out from an existing cardboard or a thermocol that you get from parcel boxes or the boxes in which you get your electronics home.
If not some recyclable stuff then you can go for these unique ideas:
DIY CraftsThere is a lot of stuff at home from which you can extract some amazing decorative items but unawareness makes us spend bucks at the party store.Instead of lamps, you can go for unused jars in which you can put small LED panels that are used for Christmas anyway.
Themed or organic decorYou can just decorate the room with candles or hand-drawn paintings following a theme. The theme can be anything from wild jungle to a fairyland.
3. Make your home your party venue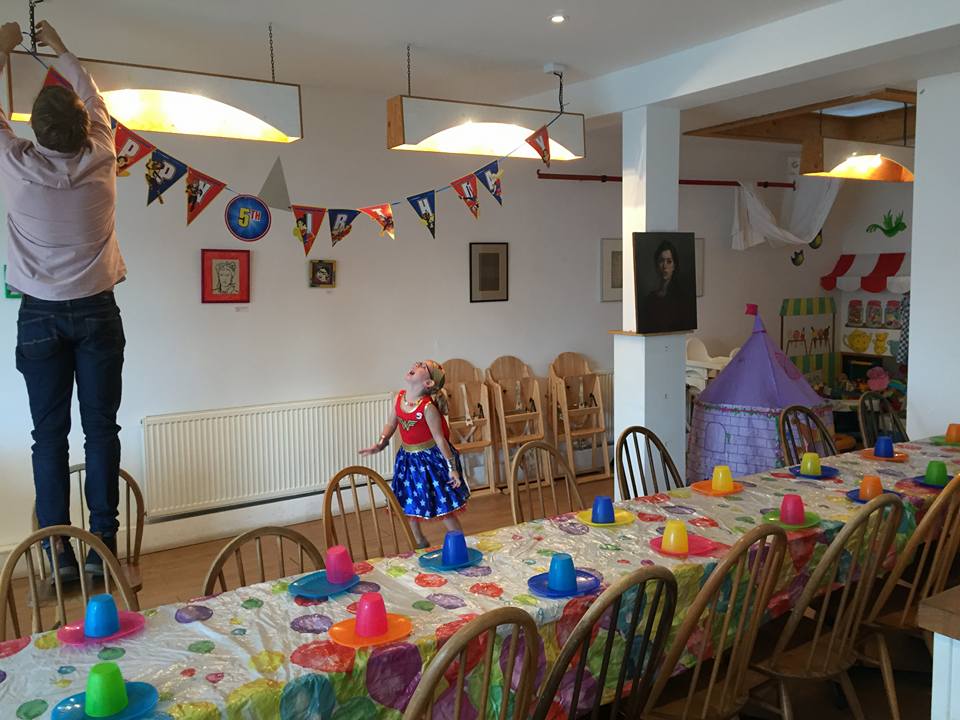 There is this latest trend of celebrating kids birthday parties at various readily available outdoor locations but the major factor plays here is budgets.
Such places come at a rental scheme along with the catering that you will require to hire. In order to save yourself from flowing money into these over the top celebration, you can plan a small gathering at home and try these simple home decoration for your low budget birthday party. 
You can either serve some home cooked meal or you can order some inexpensive fast food.
4. Storytelling session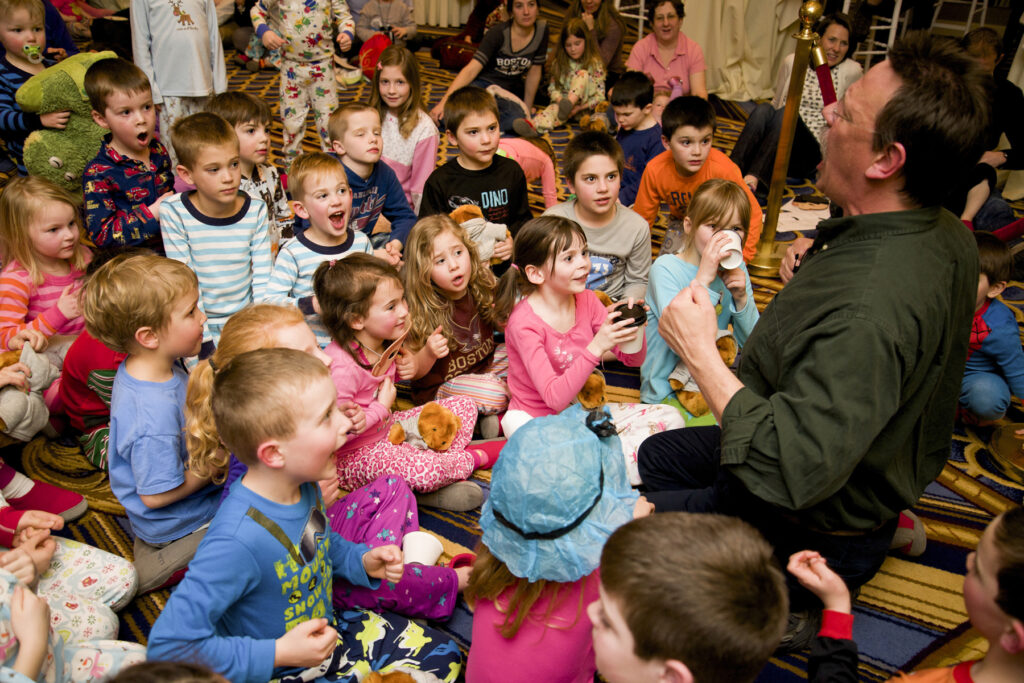 How about making your kids birthday a fun yet learning experience for all his friends and your guests. This is a very feasible option in terms or organization.
You can arrange for a storytelling option at your home or the nearest book cafe.  Children can indulge themselves into the book and recite their favorite pages or you can read out a story for them.
The good part about such places is that the food here is light hence, comparatively budget friendly. This can be easily executed at a cost of almost nil.
5. Outdoor treasure hunt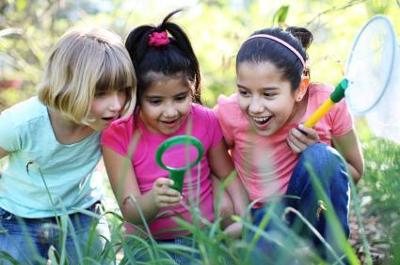 If you want to keep the birthday party a hep but don't want to waste a lot of money on it then this is your best option.
Take the kids out at a public park and plan a treasure hunt for them on the spot. You can divide them into teams and plan a competition between the two teams to find the treasure.
The kids will be involved in some physical exertion too which due to the advent of technology it has rarely been possible.
6. Fun Fair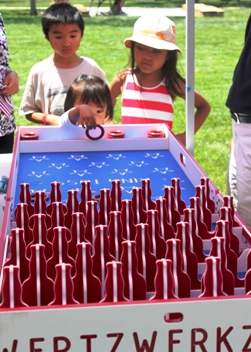 Bring the old tradition and celebrations back. If you are a kid of 90's then definitely you have been to a funfair organized at your place or near your area.
This fun and fare is nothing but people plan up their stalls of games and activities that the kid can play at a minimal cost and can earn a gift on winning a round.
The parents of the kids invited can put up their stalls if they would like to.
7. Crafts and Arts
If you don't want to plan up a real extravaganza event and yet make it enjoyable and memorable for kids then there are plenty of options you can invest your mind on instead of the money.
Kids enjoy playing with colors, glues and paint brushes thus, you can invite them over to an art competition at your place where they can work on a theme and showcase their talent on the canvas. The best candidate can be awarded gifts too.
8. Bake a cake
If you are good at baking a cake then you can make the birthday party exciting by taking help from the kids to cook a cake and some cookies and macarons.
This can save you from spending on a readymade market cake and from the grunt of planning or organizing expensive activities for the kids or from taking them out.
It will be a good learning experience for the kids as well and they can treat the stuff baked or cooked by themselves.
9. Treat them at a bakery
Instead of planning for a lavish dinner or a treat at a restaurant where you wouldn't have any control on what everybody is ordering you can switch to a place that is less expensive and where the kids would love to visit too.
You can take them to a bakery or a dessert shop and treat them with various kinds of cupcakes and pastries.
Anyway, kids love to treat on sweet dishes and if there are cake and chocolates they will absolutely love it.
10. Value for money return gift options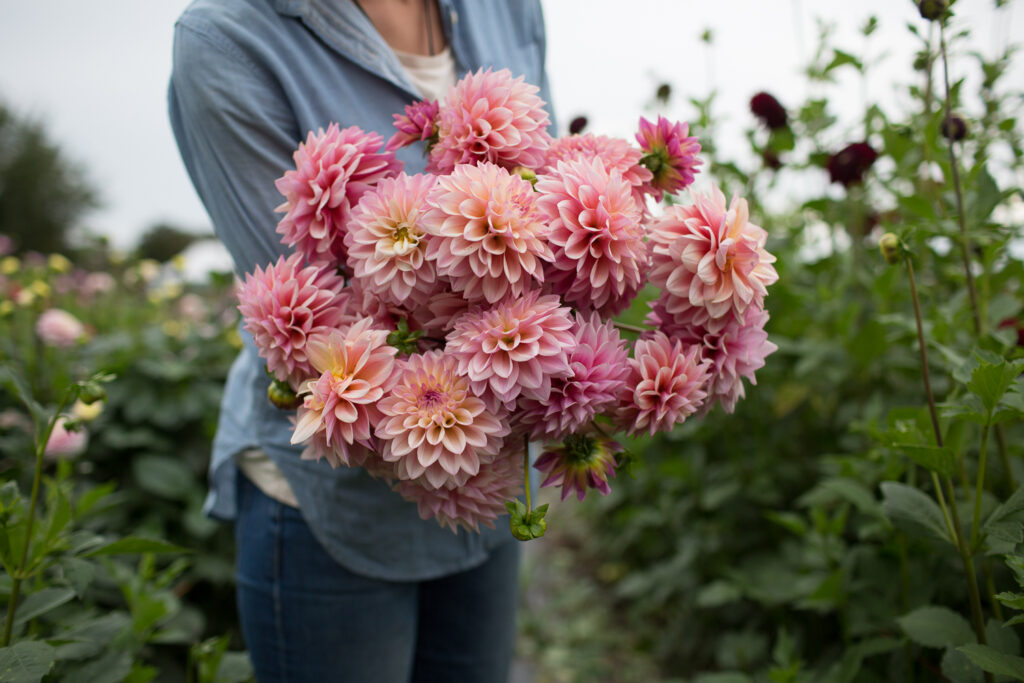 It is a tradition to offer a token of thanks to all the guests visiting your place for a birthday. Although return gifts are really fun to have like you would remember from your childhood, only the parents know how much toll their wallets take to execute them.
Hence, you can replace expensive items with personal special items like flowers from your garden to change the meaning of return gifts in a budget-friendly way.
Always remember it's not necessary to have a huge party to make any birthday occasion memorable or special.
Its all about the moment and quality time you spend with your family members and friends, no matter what your age is. So, I hope these are really turned out to be some cheap birthday party ideas for you, hope it works for you.