We Reviewed Dozens Of The Best High School Apps So You Don't Have To. Here Are Our Top Picks.
Ah, high school…sometimes we adults look back on it through rose colored glasses with our fond memories, but today's students will be quick to tell you that it can be very stressful and involves a lot of hard work. The academic demands, the test preparation, and all of the information to memorize can make for a stressful experience.
And sometimes students need a little extra help to get it all done. Digital tools can help kids organize, review, and expand. They can even provide remedial or supportive help for struggling students. There are many apps that can ease the load and make studying easier than ever!
Here are some of the best of the best for you to consider.
Homework, Organization, and Studying
Google Docs: Sync, Edit, and Share

Price: Free
iOS App Store / Google Play Store
This one (and perhaps its sister apps for the other parts of the suite) is a must-have for nearly any high school student. Google Docs allows users to collaborate and share documents across a multitude of platforms. Many classrooms and teachers require assignments to be completed in Google Docs, and it's almost a must for group projects.
Google Docs is a powerful word processing system with all the bells and whistles you'd expect, plus the added bonus of being free and readily available. It converts documents from other platforms to its standard and most other systems can open the files as well. And students are free to work on their assignments and see their notes no matter if they are at home, school, library, coffee shop, or even on the go. The app is free and easy to learn, so there's a lot to recommend it.
The Homework App

Price: Free with in-app purchases
Get organized and keep tabs on assignments with this handy app!  Educational experts know that staying organized is key to academic success. From the dashboard, you can color-code the work, add photos to clarify the assignment (think "add a picture of the assignment sheet" or "add a photo of an example"), set reminders and more. Staying on top of assignments is half the battle, and this app has got you covered.
The app includes a handy calendar that zooms from daily to monthly to year views. There is also an optional in-app purchase to access instructors on a monthly or annual basis. It is free to download, and has an optional in-app purchase called a "boost" that is a subscription to remove ads and add additional features to the system for prices ranging from $3.99 to $99.99 for times ranging from one month to a lifetime.
StudyBlue

Price: Free with in-app purchases
StudyBlue offers a comprehensive flashcard and study system that is perfect for high schoolers in nearly any class. Students can create custom flashcards, share with study partners or the public, and customize them with multimedia. They can also see sets created and shared by others, and even tweak them to make them perfect for their personal needs. The app allows studying during the little corners of time, such as waiting on the bus or standing in line, so it encourages efficient time usage.
This app is completely free to download.  In-app purchases range from $19 to $84. It's highly rated on the Google app store and features reviews by satisfied students bragging about improved grades and increased GPA scores. It's worth a look!
Exam Countdown Lite

Price: Free with in-app purchases
iOS App Store / Google Play Store
If you or your student has trouble keeping track of upcoming exam dates and times, this is the app for you. It allows you to keep all these important appointments at hand in convenient style. You can color-code, set up a countdown clock if you are under a tight deadline, and set the app to send customized reminders and notifications.
This app is free to download and offers an inexpensive in-app purchase to upgrade to premium level for just $5.49 per year. Premium removes advertisements, adds 400 color icons for you to use, makes more detailed reminders possible, and more.
Simplenote

Price: Free
iOS App Store / Google Play Store
Simplenote is a note-taking app that students may find to be invaluable in their classes. It's simple to use- just open the app and start taking notes, brainstorming, listing, or writing whatever ideas need to be jotted down. The app backs up your work to the cloud, so you can later sync all of your devices and open your notes wherever you happen to be.
Simplenote is completely free to download and use, and it's powerful! Imagine taking your notes on your tablet in class, then opening them up on your computer in your room to study them or print them out.  The app is very highly-rated on both app stores. You'll want to download it to give it a try.
SAT Vocabulary by MindSnacks

Price: Free with in-app purchases
Games, anyone? Take some of the tedium out of practicing vocabulary for the all-important SAT with this game-based app. It's got over 500 words to master, and 9 different minigames to keep your mind in motion. Learn synonyms, antonyms, definitions, and more. What's even better is that this app learns about each student and provides personalized suggestions to maximize learning.
The app is free to download and offers one lesson as a trial. There are 25 lessons total that are unlocked with an in-app purchase of $4.99. Other in-app purchases unlock language passes for $19.99.
Subject-Specific Help
Voice Dream Reader/Legere Reader

Price: $19.99 iOS Store/ $9.99 Google Play Store
iOS App Store / Google Play Store
Voice Dream Reader is a bit pricy, but well worth every penny for many students. It is a premium text-to-speech system that can read digital material out loud, making it helpful for disabled readers. However, it also does so much more that many other types of students will benefit. Legere Reader is a comparable app for Android, but not as robust.
Voice Dream Reader can speed up playback and allow students to cover more ground without loss of comprehension. It also can adjust the contrast between print and background and modify print and background colors, which many struggling readers find to be very helpful. The app  offers a selection of in-app purchases of additional voices for $4.99 each and 10 translation credits for ninety-nine cents.
Photomath-Camera Calculator

Price: Free with in-app purchases
iOS App Store / Google Play Store
Stuck on a tough math problem? Just snap a shot with your device's camera and this app will provide a step-by-step solution to help you over the tough spots. The app even works without wi-fi!
The app features a powerful handwriting recognition system as well as a built in calculator. It can handle basic math equations all the way up through quadratic equations, systems of equations, and even integrals. It should be more than powerful enough for most high school students' needs. Photomath is free to download, and offers an in-app purchase for a subscription to their Plus Service, which makes textbook solutions available to students as well as explanations of word problems and more. Prices range from $9.99 to $59.99 depending on the term of the subscription.
DMV Hub-Permit Practice Test

Price: Free with in-app purchases
iOS App Store / Google Play Store
Getting that Driver's Permit is a big part of high school, but taking the test to get approved can be challenging. If students need additional practice, this app will be the all-around best resource. It is designed to simulate the most common types of questions on driving tests nationwide, and is specifically approved by several states. Learners can time themselves to see how long each question takes, study signs and road markings, and much more.
This highly-rated app is free to download and includes over 500 sample questions. There are in-app purchases for at least 10 other states for $1.99 to $3.99 each. It's a great tool to study the important parts of driving.
EduCalc Classic

Price: Free with in-app purchases
iOS App Store / Google Play Store
This totally and completely free calculator is a powerful tool for math and science students. It offers all the typical features of digital scientific calculators, plus it can graph up to four equations simultaneously. It can graph various types of curves, includes constants, and can make function tables.
EduCalc Classic is completely free to download and includes only one inexpensive in-app purchase: the option to remove advertisements for ninety-nine cents. You may never want to use another calculator!
The Chemical Touch – Lite Edition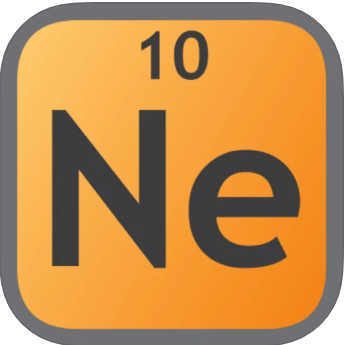 Price: Free
If your student is ready to ace that chemistry class, this app can help. This app is an easy-to-use complete periodic table with a few robust features that will help with class. All of the attributes of each element are right at your fingertips, and what's more, it opens up the Wikipedia article for each one at the touch of the screen. No more tedious look-ups to find out the atomic mass, boiling point, or other key details.
Reviewers have found the app extremely useful in class. In fact, some comment that they wouldn't want to be without it!
Literary Terms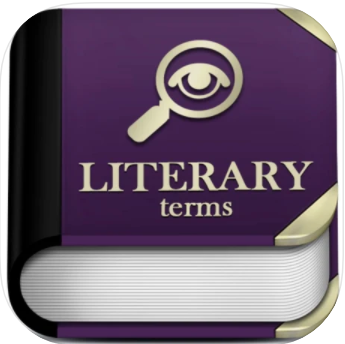 Price: Free
iOS App Store / Google Play Store
Make the most of English class and get ready for important tests by learning the vocabulary related to literature. This app makes tens of thousands of literary terms and definitions available offline, so you'll never be without the information you need to study.
You can search, bookmark terms that are important right now, and utilize the quiz function to test your knowledge. There's also a Word of the Day feature to keep your learning fresh. This one is a must-have to get through high school and college literature courses.