We Reviewed Dozens Of The Best Autism Core Skills Apps So You Don't Have To. Here Are Our Top Picks.
As every family touched by autism knows, there are huge challenges for teaching and guiding individuals with autism. Normal avenues of learning simply may not be effective or may not be enough. Specialized teaching is required not only for academic success, but also for social and emotional development.
This selection of apps will help take some of the burden off of parents. Digital devices hold their own appeal, and can provide the repetition and guidance that is so sorely needed. Some of these apps offer suggestions about navigating life while others offer opportunities for individuals to work directly with the technology. All have something to offer though, so take a look at the whole list.
Otsimo | Special Education AAC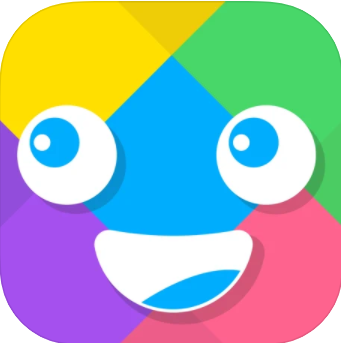 Price: Free with in-app subscription purchase
iOS App Store / Google Play Store
Otsimo is a highly-rated and award-winning educational app designed for students with learning differences and challenges, including autism. The game teaches fundamental concepts across a wide array of topics, focusing on improvement in cognition, motor skills, and communication skills.
Set up a personalized Learning Path for your child, so activities are prescriptive in nature. There's also an augmentive communication module for children who need help with communication. Everything is highly customizable, and progress reports are available. Subscription prices range from $20.99 per month to $169.99 annually. There's even a lifetime option for $229.99.
The Autism Helper
Price: Free
iOS App Store / Google Play Store
You'll never feel all alone again if you connect with the community through this app. There are resources, webinars, Q & A sessions, discussions, and much more at your fingertips. There are even members-only webinars on how to teach several key skills including literacy. Find downloadables tools, materials, and resources, as well.
This highly-rated app could be a lifeline to parents, caregivers, and paraprofessionals who need to talk with a professional now and then. Check it out!
SocialSkills for Autism Kloog2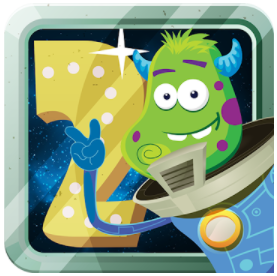 Price: Free
This app presents important life skills and safety lessons in a manner that is friendly to individuals with autism. While your child / student may not be able to use it independently, there is a lot of learning potential with just a little bit of guidance. The app offers solutions to everyday problems common to all children, and so can be used by everyone.
Topics covered include friendships and feelings, which nearly all children need. It also touches on bullying and strategies to handle bullies. The characters are from other planets, and quite engaging. Kids will have fun while they learn in a non-threatening way.
Skill Champ

Price: Free
This app capitalizes on the tendency for autistic children to be narrowly focused on one particular aspect of life. Parents and teachers can use various themes as a backdrop for teaching critical skills, including matching, early academics, basic emotions and facial expressions, patterns, and more. There is also a companion printable curriculum available for free.
There are 10 basic lesson categories, and these can be combined to create 100 unique lessons. It's age-appropriate for a variety of learners, and offers thematic videos as a reward for completing tasks. The app is free to download and there are no in-app purchases.
QuestionIt

Price: Free with in-app purchases
This app teaches children with autism and other types of language delays how to answer the WH- questions that are so important in school work and in life. Activities include sorting words by what type of question they answer, answering questions about sentences and small stories, and more.
The app is free to download and try. The full version is available as an in-app purchase of $9.99. Teachers and parents will also appreciate the app's capability to email data about each usage of the system.
VizZle Next Gen

Price: Free
This app is a comprehensive teaching system that focuses on visual learning that so many children with autism need. It's set up to help teachers record data for IEP goals and to document activities in a way that is compatible with most schools' needs. Everything is individualized, so each child can get the most out of the activities.
The app is free to download. The interactive lessons may be just right not only for children with autism, but preschoolers, any with special needs, and students who have a visual learning style.
Pictello

Price: $19.99
Many children with autism benefit from reading and writing social stories- stories about how to manage in everyday circumstances and how to navigate common social situations. Pictello offers an easy-to-use system to create social stories, visual schedules, and more. Each page will have a picture or video and some text. There is a text-to-speech feature so that the books will be accessible to anyone.
Pictello costs $19.99, but the investment may be well worth while. Social stories are a key part of curriculum for children with autism, and the more personalized these are, the better. With this tool, teachers and parents can easily create individualized stories for each child who needs this sort of support.
First Then Visual Schedule

Price: $9.99
This fully-customizable visual schedule will help children with special needs understand what is coming next in their day and learn to make transitions more easily. You can add your own photos and voice your own announcements so kids are seeing and hearing things they know and understand.
The app offers an array of options that will benefit kids. There are three formats to the schedule screen, so you can choose the one that works best for your child. The handy checklist feature allows children or adults to check off items as they are completed, too.
ConversationBuilder

Price: $19.99
This award-winning app is designed to help elementary-aged children with special needs learn to hold multi-exchange conversations in day-to-day settings. Students can learn when and how to introduce themselves, how to ask questions and make observations, and when it is appropriate to change the subject.
The app costs $19.99 and has won over 40 awards. It includes 160 different conversations that intersperse recorded voices with the student's verbalizations.
Touch and Learn Emotions

Price: $1.99
This highly-customizable app is great for helping children learn to recognize and respond appropriately to many types of emotions. There are over 100 gorgeous and detailed photos that show a wide array of feelings. Kids can learn about facial expressions and body language of others as well as working on identifying these emotions within their own lives.
The app has some great features. Parents and teachers will be pleased to see that they can add new concepts and emotions easily and even do the voice over themselves.