We Reviewed Dozens Of The Best Special Needs Apps So You Don't Have To. Here Are Our Top Picks.
Whether anyone has "diagnosed" them or not, many students have trouble with learning or social skills. And some teachers are a whole lot better than others when it comes to helping parents know how to help. There's so much to learn, and so many crazy (and expensive) claims from programs that it can be hard to sort through them all.
Finding apps that meet your student's learning challenges can be nearly as difficult as school, but these app developers have really come through for students, parents and teachers.  This selection of recommended apps will help with communication, organization, social skills, reading problems, and much more.
Voice Dream Reader

Price: $19.99
Voice Dream Reader is more than a text-to-speech app. In addition to reading many types of digital files, it includes some outstanding features that make it incredibly useful to individuals with reading disabilities, those with visual impairments, and people who are learning to read.
This app includes in-app purchase options to change the voice and accent of the narrator. Voice Dream Reader is flexible enough to be useful for struggling readers, persons with visual impairments, and many other situations. It also can be used with many common applications such as Dropbox and Google Docs.
It is not available on Google Play, but a comparable app that may be of interest is Legere Reader, available for $9.99.
Avaz Lite- ACC App for Autism

Price: Free with in-app subscription purchases
iOS App Store / Google Play Store
Avaz for Autism is an assisted communication system designed to help persons of all ages and abilities with basic and advanced communication needs. The app offers thousands of symbols organized into categories and subcategories, the option to type words, phrases and sentences, and the ability to add personalized symbols, pictures, sequences and to arrange them for quick access.
The app is free to download, and includes some nice communication tools to try out for one week. After that, a monthly subscription is $9.99, an annual one is $99.99, and a lifetime option is $199.99.  You'll want to take full advantage of the week long trial period-the app has tutorials and other information that you'll need to take a look at.
Week Planner for Kids

Price: $1.99 with in-app purchases
Help your child with special needs keep track of his or her schedule and planned events with this great app. Kids often benefit from the structure of knowing what's coming next, so consider an app like this one to make it easy for them to plan.
Week Planner for Kids is an icon-driven system for keeping track of dates, the weather, daily and special events. Users see a colorful screen divided into seven days with room for six events on each day as well as a spot to note the daily weather forecast. Icons are paired with distinctive sounds that activate when touched. The app has in-app purchase options for kits to make it easier to mark holidays and travel plans for ninety-nine cents each.
Social Stories Creator & Library

Price: Free with in-app purchases
Social stories, bits of realistic fiction specially designed to help children with autism and other sorts of social skills impairment to learn about appropriate interaction and responses to everyday situations, are a great tool to help teach kids about life's complications. They can be used to help kids understand others' emotions, body language, and expectations in a wide array of settings.
Social Stories Creator and Library is free to download and offers one free story and numerous others that can be purchased to help children learn to navigate social hurdles. Adults can easily create personalized stories to share, as well. The app has capabilities such as sharing, printing to PDF, and more that make it an ideal tool for many different settings.
Articulation Station

Price: Free with in-app purchases
This app is a speech and language teacher's dream. It offers focused practice on specific phonemes at the word, phrase, sentence and story levels. There are 60 practice words for most sounds, and the R, S and L programs include the common blends. It's appropriate for any age level, and includes a variety of activity types.
Articulation Station is free to try and users can monitor students through a built-in recording function. Many sound programs are available as in-app purchases of $3.99 to $7.99, or you can upgrade to the pro version for $59.99.
Dexteria Dots- Get in Touch with Math

Price: $3.99
Dexteria Dots offers an intuitive way to teach and practice beginning math skills using visual cues. Kids learn to recognize numbers and associate them with amounts using color, size, and other visual cues. These are slowly faded away until children use regular numbers. The app teaches addition, subtraction and number sense and is designed for children up to the age of 8.
The app can be a huge help to children with special needs. If you know a learner who is struggling with beginning math skills, check it out.
Stick Pick

Price: $3.99
Stick Pick will help teachers and parents phrase questions at just the right level for learners with special needs or language differences. The app evaluates student responses and suggests question stems at just the right level for discussion, ranging from simply yes-no questions to those requiring more elaboration.
The app can really be a lifesaver for teachers or group leaders who want all children to participate in discussions but aren't sure how to help them be successful.
Mod Math

Price: Free with in-app purchases
Mod Math will help students who struggle with mathematical notation. If they have challenges lining numbers up correctly, making numbers legibly, or spacing numbers, this app could be a huge help. The students can write and solve problems on virtual graph paper, then print or share their work.
The app is free to download and use, but some more advanced symbols (such as pi, inequality signs or factorial) are available through in-app purchase of ninety-nine cents each. There is also an option to purchase all symbols for $2.99 or a pro version for $4.99.
Otsimo | Special Education AAC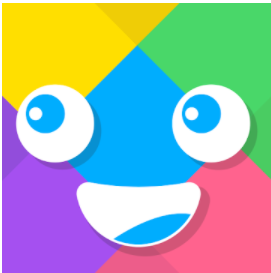 Price: Free with in-app subscription purchase
iOS App Store / Google Play Store
Otsimo is an award-winning app designed for children with special needs in mind. The games and activities teach fundamental academic, communication, and motor skills. It is appropriate for individuals with ADHD, learning challenges, autism, Downs Syndrome, and more. It covers basic vocabulary, numbers, colors, music, animals, and other basic categories.
The app is fully customizable and has absolutely no advertisements. The free version includes a variety of games, but you'll want to subscribe to access all over 100 games and activities, as well as record-keeping capabilities and other great features. A monthly subscription is $20.99, annual is $164.99, and lifetime is available for $229.99.
SPED Goals
Price: Free with in-app purchases
iOS App Store / Google Play Store
SPED Goals is designed to help guide both teachers and parents in writing goals for the student's IEP. There are suggested goals for all levels and many curricular areas, including math, reading, writing, behaivor, social/emotional growth, communication, fine motor, and gross motor development.
Each goal can be modified to suit the student's individual circumstances. It also can be modified to add short term objectives to create a plan for education.
Visual Reading® – Special Education
Price: Free with in-app purchases
This app applies behavioral science to the teaching of reading for individuals with special needs. It supports the development of basic reading and writing, speech understanding and production, and vocabulary development. It offers instruction in ten languages and several dialects.
There are in-app purchases available. These range from $3.59 to $159.99 in price.
Card Talk
Price: Free with in-app purchases
iOS App Store / Google Play Store
Card Talk supports communication with visual cards for learners who have impaired communication skills. Users can learn to indicate emotions and intentions, as well as learn grammar and vocabulary skills. There are a total of 200 cards available, with options to use pictures and recordings to make your own cards, as well. The choices of cards can be limited if needbe to accommodate the needs of the learner. There are no advertisements to limit visual distractions and promote safe usage by younger users.
The app is based on the physical cards used in the LITALICO program. All functions can be unlocked by an in-app purchase of $2.99.