Best Apps for School. We Recommend Amazing Apps for Each Grade
Every year we review thousands of apps for children of all ages and with the new school year upon us we wanted to summarize our recommendations for the best apps for each grade.
We found some great education apps, puzzle apps and critical thinking apps that can really help children of all ages learn while having a lot of fun.
Most of the apps here are fairly age-specific so we grouped them by grade to make life a little easier. Find your child's grade, read the list and download them all.
We'd love to hear any feedback on apps you download (or any we may have missed). Use the comments section to let us know.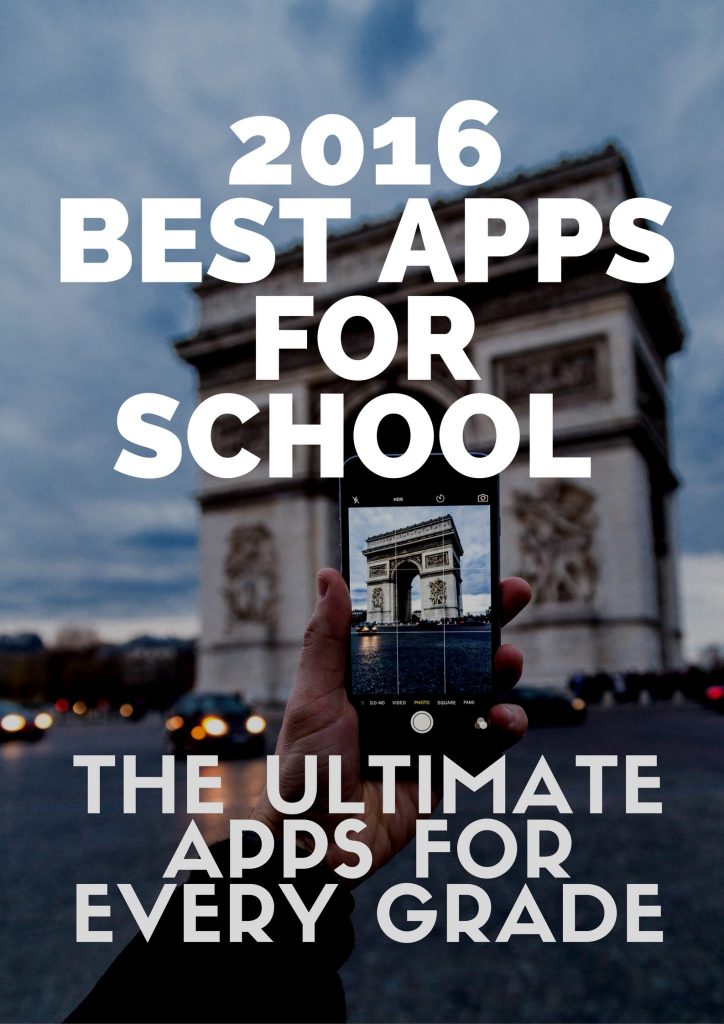 here are many choices of apps for preschoolers in the App Store, so here are a few suggestions of the best of hte best from our reviews. These apps will help your preschooler develop important skills such as sequencing, patterning, building language skills and developing problem solving skills. Our list of reviewed and recommended Preschool apps can make finding the right app for your child easier. See the apps
Here are reviewed and recommended apps for Kindergarten that will be great for your child or your classroom. The apps we have recommended cover important skills such as developing high-level thinking and spatial skills, building reading and written expressions skills, and mastering basic sight words. See the apps. 
A little bit of science, a little bit of social studies, some reading and some math round out the suggestions for first graders this year. Take a look at these apps. See the apps. 
Here are some great reviewed apps for spelling, phonics skills, listening skills, and more! These apps are perfect for second grade students. See the apps.
Reviewed and recommended apps for third graders will make finding just the right one for your child a piece of cake! Here are some great ones to help with cursive writing, math skills, composition and creativity, and more. See the apps.
Get your fourth graders learning and playing with these recommended and reviewed Best Apps for Kids. You'll find math practice, story telling, and even coding! See the apps. 
Here are some of the best of the best apps for fifth graders as they head back to school. This list includes reviewed and recommended apps to help practice fractions, basic math, and grammar. There are also some apps that will open doors of programming and science. See the apps.
High quality educational apps for 6th grade can be a little harder to find in the App Store. Our list of reviewed and recommended apps include world geography, middle school vocabulary prep, a comprehensive math practice tool, a tower defense geometry game and a graphic novel that covers a variety of middle school issues like self-esteem, teasing, bullying, peer pressure, stress and insecurity. See the apps.
Seventh grade is a time when kids have to step up their learning. The tasks get tougher as they head into more abstract concepts, and many are beginning to plan for high school and college success. These recommended apps will help your student learn and grow with the best. See the apps.
Here's our list of reviewed and recommended apps for 8th graders. Check out the math, science, and even personal health concepts! Challenge your upper middle school student with these great apps. See the apps.
High school apps are designed to help students get through the tough classes and get ready for college. Here are some of the best reviewed and recommended apps for high schoolers. See the apps.
There are apps to help with reading and writing, apps to uncover behavior management preferences for nonverbal students, and a few apps that will help you if you have a student dealing with autism. See the apps.