We Reviewed Dozens Of The Best Being Healthy Apps for Kids So You Don't Have To. Here Are Our Top Picks.
Every parent knows there are a LOT  of things we need to teach the kids before they strike out on their own. They need to build all of the habits that will keep them healthy for the rest of their lives.
Teaching children to be healthy is so much more than just eating healthy foods and being active and what better way to teach them these very important skills and information than by using highly interactive and exciting apps? We've compiled some of our favorite interactive games and storybook apps that you can use to keep your little ones healthy and strong.
Just Going to the Dentist

Price: $1.99
iOS App Store / Google Play Store
Just Going to the Dentist is an excellent storybook app with narration, voice record, and vocabulary words that teaches little ones the importance of seeing a Dentist and keeping their teeth healthy and strong. It's from our friends at Oceanhouse media, so you know it's engaging and high quality. There are interactive surprises on each page.
The app features Little Critter, a favorite for most children. Check it out!
Even Monsters Get Sick

Price: Ninety-nine cents
Even Monsters Get Sick is an creative, interactive storybook app that offers a unique story about a monster not feeling well. With great illustrations, exciting games, and narration options this app is a ton of fun. The story has multiple intertwining games that will keep children engaged for quite a while. It's designed for kids ages 2-8.
It is part of a larger "Even Monsters" series that will help kids learn to navigate the trials of everyday life.
Kurbo by WW (Weight Watchers)

Price: Free
iOS App Store / Google Play Store
Kurbo Health Coaching is a great app for families that creates a hands-on experience to teach children how to develop good eating and exercise habits. It includes a fun tracker, games, and weekly challenges to make being healthy fun. It uses many strategies to make healthy eating choices more obvious and fun, like a traffic light system to distinguish healthy from unhealthy food choices.
The app is sponsored by Weight Watchers. It includes games, motivational notifications, and weekly and daily challenges.
Eat & Move-O-Matic

Price: Free
Enjoy this great free app that supports one of 4-H's health and nutrition programs. Kids will learn how various foods and nutrients fuel the body and why they are important. They also get motivational tips about making small changes that add up to big lifestyle impact.
This app supports the Youth Voice: Youth Choice program from 4-H and the Walmart Corporation. It's well-designed and very positive.
Fooducate-Nutrition Coach

Price: Free with in-app purchases
iOS App Store / Google Play Store
Older kids who want to make healthy choices will appreciate this app's extensive database of nutritional information. There's a meal tracker, an exercise monitor, and even a way to sort good calories from not-so-good calories. It's sure to help them learn to make wise food choices!
The app offers some in-app purchases for information on specialized diets, like gluten-free, allergy, and Keto.
Grow Garden

Price: $3.99 on iOS App Store; $5.99 on Google Play Store
iOS App Store / Google Play Store
Young children can begin to learn about the importance of organic, sustainable farming with this cute game. The app is low-key and enjoyable-none of the stress of high scores or timers. Kids will learn about the role of microorganisms and how the natural world is designed to work together to get the food produced.
The app is free of advertisements and in-app purchases.
The Human Body by TinyBop

Price: $3.99 with in-app purchases on iOS App Store; Free on Google Play Store
iOS App Store / Google Play Store
Even young children can begin to learn about anatomy and how their bodies work with this comprehensive app. It includes information and interactive activities related to eight different body systems, and makes connections to healthy habits to take care of each part.
The app offers two additional systems for ninety-nine cents each.
Super Stretch Yoga HD

Price: Free
iOS App Store / Google Play Store
This interactive yoga app uses video and animation to help children learn about yoga. It's a keeper, since yoga can be practiced at any age and will help tone and strengthen all parts of the body. It's relaxing, too!
It features 12 yoga poses, breathing breaks, and even flashcards to help kids learn the names and positions so they can practice without the app's guidance. It's completely free to download and use.
Calm: Sleep & Meditation

Price: Free with in-app purchases for subscriptions
iOS App Store / Google Play Store
Help your child learn to control anxiety and stress using mediation and relaxation techniques. This app will walk them through guided meditations, breathing exercises, stretches and more to release anxiety and improve sleep. There are also mindfulness topics and sleep stories, all designed to help everyone relax.
The app is free to download, and has a range of subscription options available as in-app purchases. These cost between $14.99 for a month and $399.99 for a lifetime subscription.
Monster Heart Medic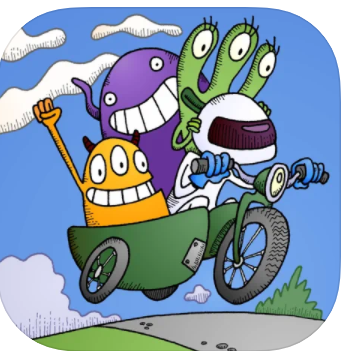 Price: Free
iOS App Store / Google Play Store
This child-friendly app takes kids on an adventure to teach a group of monsters about aspects of healthy living. Developers at the Lawrence Hall of Science have put together an engaging app that will guide children to greater understanding of healthy lifestyle as related to heart, circulation, and similar topics.
The app incorporates arcade games, animations, and simulations to help children learn, so it's sure to be much more like play than medicine. The information they will gain will impact their lifestyle choices for years to come.
I Got This: An Interactive Story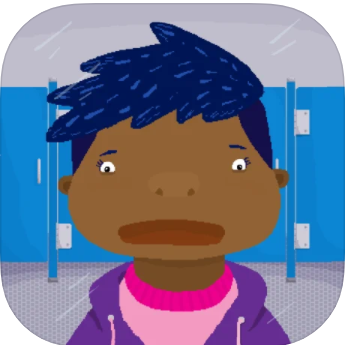 Price: Free
iOS App Store / Google Play Store
The Lawrence Hall of Science created this interactive story app about a teen girl who discovers she has Type 2 Diabetes. The app focuses on causes, symptoms, preventions, and social aspects of one of the fastest growning diseases in the world. Reviewers have commented that it's a good tool for beginning education about the condition, and is bite-sized and easy to play.
You can read our complete review here.
Solve the Outbreak
Price: Free
iOS App Store / Google Play Store
Budding scientists will love this game app with a viral twist- players must choose how to respond to contain an outbreak of a contagious disease. It's modeled after what real epidemiologists and virologists do, so the choices and outcomes are highly realistic.
Players with an interest in science, data, medicine, or just wondering how the world works will appreciate this true-to-life game. It's straight from the CDC, and provides a realistic look at what these doctors and scientists face every day.