For some children, Disney characters are a huge part of their entertainment world. From Mickey, Minnie, and all the classics to characters from Frozen and the latest Disney films, kids have a lot to choose from. And now there are Disney apps to please them, as well.
If your child is a huge fan, check out some of these great Disney apps. Some are just for fun, while others are great for learning and growing. Some are for the youngest fans, and others are for more mature kids. Whatever you are looking for, chances are good that you can find a Disney app to fit the bill.
Disney Apps for Younger Kids
Disney Jigsaw Puzzles!
Sparkle Games – Free with in-app purchases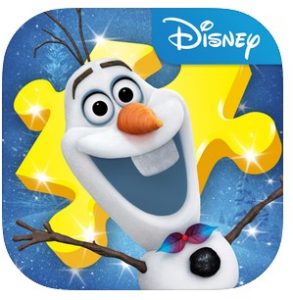 This app features up to 50 free puzzles that are unlocked gradually as players spend time with the app. Help your child find the appropriate level of jigsaw challenge-puzzles can have between 6 and 200 pieces (64 piece max on the iPhone). There are also modes that allow you to use a timer, customize the edge pieces, and more.
There are also 10 extra puzzle packs, themed around favorite movies and characters, that are available for in-app purchases of $2.99 each.
Disney Color and Play
StoryToys Entertainment, Limited – Free with in-app purchases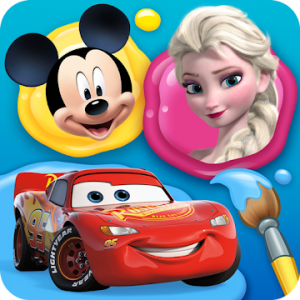 Kids can color their favorite Disney characters, then play with them in special playrooms where the characters animate. The playrooms are really digital stages that allow children to put their characters into scenes from favorite movies, and more.
The free version of this app offers a Mickey Mouse Clubhouse page for free. It offers 10 other playsets as in-app purchases for prices ranging from $1.99 to %5.99. The app also needs to have access to your device's audio recorder, camera, and photo stream to operate.
Disney Story Realms
Kuato Games – Free with in-app purchases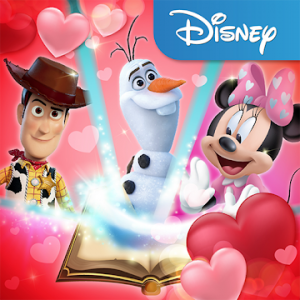 Disney Story Realms offers a wide array of interactive Disney storybooks that will keep your child occupied and learning for hours and hours. The stories combine the best of interactive ebooks with Disney's popular stories and include extra activities, as well.
Stories are available for individual purchase for prices ranging from $1.99 to $3.99. You can also subscribe for $3.99 per month or $39.99 annually and get access to all of them.
Disney Coloring World
StoryToys Entertainment Limited – Free with in-app purchases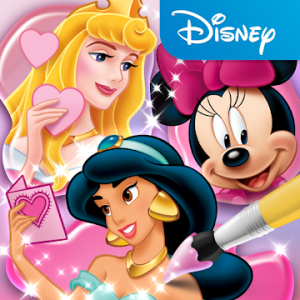 This app offers all the creative fun of a digital coloring book, and more. Not only can kids color their favorite Disney characters and experiment with different designs and patterns, but they can also drop their creations into interactive backgrounds and actually play with them. Kids can visit Elsa's Ice Palace, the castle from Beauty and the Beast, or even Wreck-It Ralph's Niceland Apartments.
Disney Coloring World is a subscription-based app. In order to access all of its features and content, you will need to subscribe for $5.99 per month or $44.99 annually.
Disney Apps for Older Kids

Castle of Illusion
Disney – $4.99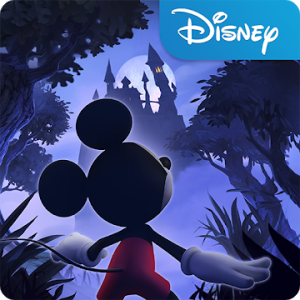 Players can take on the role of Mickey Mouse in this throw-back game that recreates a Sega Genesis favorite. Battle Mizrabel and henchmen through five complete worlds while you earn new costumes and other features for Mickey. There are even hidden challenges to keep the game interesting. And it's all to save Minnie Mouse, who has been kidnapped!
Players will battle rebellious toys and take on mazes of living books. There's no telling what adventure awaits you in the Castle of Illusion!
Disney Heroes: Battle Mode
PerBlue Entertainment, Inc. – Free with in-app purchases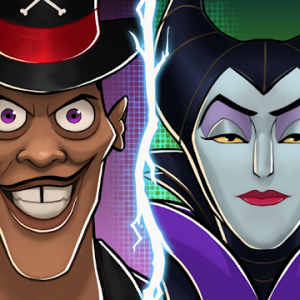 Here's an action-packed RPG featuring all your favorite Disney and Pixar characters struggling to save the digital City from an evil virus that is corrupting pixels and turning heroes into villains. Team up with the Disney characters to battle the characters, upgrade characters with abilities and gear, and save the digital world.
This game is free to play, but it does use an in-game currency that can be earned through game achievements or purchased with real money. In-app purchases range from $2.99 to $99.99. There are also third-party advertisements that redirect users to other sites on the internet.
Disney Magic Kingdoms
Gameloft – Free with in-app purchases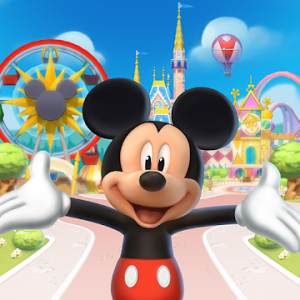 Disney Magic Kingdoms gives players the keys to create their very own theme park inspired by the Disney parks. As they play, they can collect favorite characters like Moana, the Little Mermaid, Toy Story, and more. They can also build over 100 park attractions like Space Mountain, Haunted Mansion, and the Small World ride. The app is also a game- take on challenging quests, battle villains like Maleficent, Ursula, Scar, and Jafar.
The game does use a virtual currency that can be earned through gameplay or purchased via in-app purchase options. It also includes advertisements for the developer's other products and third-party ads. Players can also watch video advertisements to earn in-game currency.
Disney Frozen Free Fall
Jam City, Inc. – Free with in-app purchases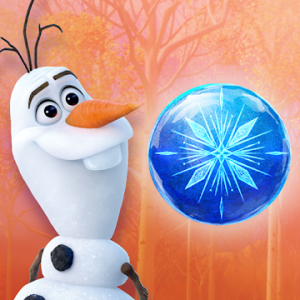 This match-3 game is themed around Frozen and its favorite characters and scenes. Follow along with the story and unlock extra characters like Olaf and Sven. You can also unlock some great power-ups, like Anna's torch or Elsa's glacier power. Along the way you can earn coins to open up other great game enhancements.
There are dozens and dozens of free levels, and you can purchase items for game enhancement as well. In-app purchases range from ninety-nine cents to $2.99.
Disney Princess Majestic Quest
Gameloft – Free with in-app purchases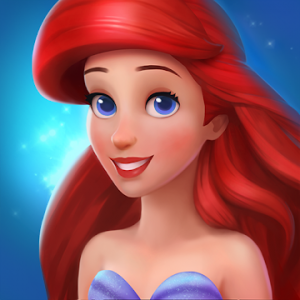 Help the Disney princesses work together to solve the mystery of the Gemstone as they work to restore their kingdoms. Jasmine, Belle, Ariel, and more will come to life in this match-3 style game. As you journey onward, you will unlock some great power-ups and also visit magical places that you've never seen before.
The game uses an in-app currency to unlock game features and levels. This can be earned through actions within the game or by purchasing it through in-app purchases ranging from ninety-nine cents to $99.99.
Disney Apps for Adults
Disney+
Disney – Free with in-app purchases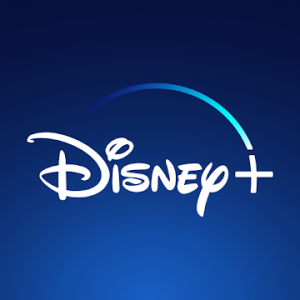 Now you can bring Disney magic to all of your mobile devices with Disney's streaming service, Dishney+. The service is ad-free and offers all the favorites, from classic movies you remember as a kid to current favorite series and movies your kids are begging for. You'll even get exclusive access to new and original content from Disney, Pixar, Marvel, Nat Geo, and more.
There is a 7-day free trial, then a subscription is required. A monthly payment of $6.99 or an annual payment of $69.99 is all it takes to hook you up. Best of all, a subscription allows you to stream content to up to four devices.
My Disney Experience: Disney World
Disney – Free with in-app purchases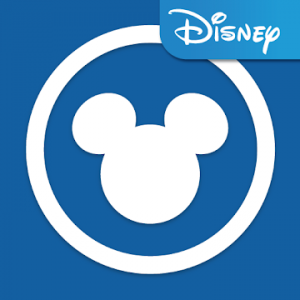 This app is a must-have for planning and preparing for your visit to Disney World. You can easily see options on the interactive, GPS-enabled map, and you can also access real-time wait information, schedules for parades, character appearances, and other events. It's the perfect companion for your visit, too, because you can look at menus, order food, make reservations and manage your fast-passes. The app also features a built-in photo editor and sharing system so you can get those pics to your friends and loved ones almost when they are snapped.
The developers caution that some features may not update properly if your device is not connected to the internet. There are also optional in-app purchases, including a 1 day Memory Maker for $69.99 and a 30-day Memory Maker for $199.99. There are similar apps for the other Disney properties.
Shop Disney
Disney – Free
Not everyone can get to a Disney Park or a Disney Store to get their fill of authentic Disney wear and products, so this app will come to your rescue. It features the largest selection of authentic and exclusive Disney products anywhere. Best of all, it can keep you "in the know" about exclusive offers, great sales, and more. You can also use it in a Disney Store to scan products and get additional information about them.
Push notifications will notify users about sales and other offers. The app does require you to enter personal information and payment information. You can track orders and view your order history. Guests must be 18 years of age or older to use this app.
---