We Reviewed Dozens Of The Best LEGO Apps – Games, Guides, Adventures & More So You Don't Have To. Here Are Our Top Picks.
You've found the official home of the ultimate list of LEGO apps. Give your kids the ability to experience the toy building brick in all its glory with these awesome apps that use technology to put a new twist on an old favorite. We've found the best a handful of great LEGO titles you can download right on your iPhone, Android or other mobile devices. Whether you're child is addicted to Harry Potter or just wants to build things, there's something here for you.
With so many ah-mazing LEGO games in the App Store, it's hard to come up with a list of the top five! However, there's also a number of LEGO games that don't work well or are just plain boring. Check out the following five recommendations and give your mobile gaming library a dose of awesomeness:
LEGO Star Wars: TCS

Price: Free with in-app purchases on iOS App Store; $6.99 on Google Play Store
iOS App Store / Google Play Store
Episode I is free on iOS, but you'll have to purchase the other five apps to complete the saga. Play as your favorite characters and enjoy seeing them in LEGO form, even Jar Jar Binks! Featuring 36 modes and over 120 characters, get ready to swing that lightsaber.
This app is free to download on the iOS App Store. It includes in-app purchase options for other character packs for ninety-nine cents and additional episodes for $1.99 each. It costs $6.99 on Google Play.
LEGO Batman: DC Super Heroes

Price: $4.99 with in-app purchases
Play with Batman, Robin, Superman and your other favorite DC Comics superheroes in this campy game. It's going to take up a whole lot of room on your iPhone or iPad, but the fun to be had is well worth it. Enjoy classic LEGO humor, over 80 playable characters, and other nifty stuff.
The app offers in-app purchases ranging from ninety-nine cents to $9.99. These are to get additional bricks in varying quantities.
LEGO Ninjago: Shadow of Ronin

Price: $4.99
iOS App Store / Google Play Store
If you are looking for LEGO action that didn't come direct from a famous movie, check this out (it's from the TV series). Ninjago faces a threat like never before, and it's up to you to stop it. There are cool vehicles, secret weapons, and more. Check this one out!
LEGO Super Mario
Price: Free
iOS App Store / Google Play Store
This app allows users to move smoothly between the real world and the digital one! You can access building directions for your Mario sets, keep track of your coins and achievements from the game, and much more. Just sign in to your digital account to synchronize across all of your devices!
You'll be able to save some of your most amazing moments in the game by adding them to your gallery, share your pictures, and tackle new challenges in the app.
LEGO Mindstorms Inventor
Price: Free
iOS App Store / Google Play Store
If you use LEGO Mindstorms building sets, this app will really enhance your experience. It is not a stand-alone app, however. You must have compatible Mindstorms sets to play. The app helps you learn about coding and robotics.
The app will help you set up a cool remote control feature for your robots, and you can tackle all sorts of learning challenges along the way. There is also a PDF download of instructions if you prefer to work offline while you get set up.
LEGO Vidiyo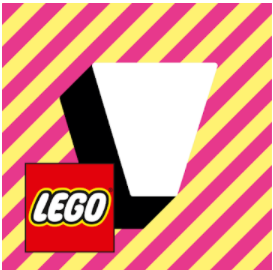 Price: Free
iOS App Store / Google Play Store
This app will appeal to creative kids and budding movie producers! Kids can scan in their favorite LEGO figurines, dress and decorate them, and animate them within the app. They can add musical backgrounds and "film" their very own music videos.
This app connects to a moderated social media system. It is moderated by staff adults and all videos are screened before they can be shared.
LEGO City Explorers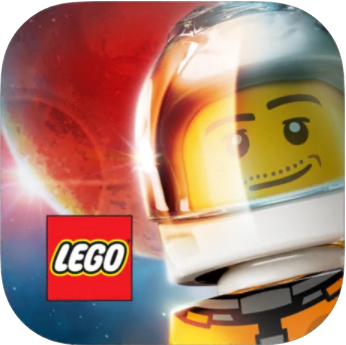 Price: Free
iOS App Store  / Google Play Store

Price: Free with in-app purchases
Here are all of the instructions for various LEGO sets, all laid out in a spot where you won't lose them! You can keep track of your LEGO collection and even scope out the sets you want to find and buy.
This app is free to download. There's an in-app purchase of ninety-nine cents to remove advertisements.
LEGO Building Instructions

Price: Free
Here are the digital manuals for most LEGO sets. Now you can keep them right in your pocket or on your tablet and quit worrying about saving the paper instructions. The guide goes back to 2015. It also features the new 3D feature that walks you through building newer sets.
This is a real find for collectors and users alike. LEGOs are wonderful for creativity, but to get the most out of sets, it's cool to have the directions around, too.
Build Instructions for Custom Toys for LEGO Bricks

Price: Free with in-app purchases
Of course, you know your LEGOS can do a whole lot more than create the things that the official instructions layout. This app puts you in touch with a gallery of creations from other fans around the world. See where others' imaginations have taken them! Now you can find uses for all those odd bricks you have laying around, and you can even share your own ideas, too.
This app is free to download. It does include advertisements and has in-app purchase option to remove ads as well as other options for ninety-nine cents per item.