We Reviewed Dozens Of The Best Math Apps for 2nd Grade So You Don't Have To. Here Are Our Top Picks.
Second grade is a time for kids to be sharpening their basic computation skills by learning their math facts and tackling more complex math problems. It's also a time for them to learn about beginning fractions, place value, skip counting, telling time, using money, and reasoning about numbers. Take some of the tedium out of the needed drill and practice with these great apps for learning second-grade math!
Free Math Apps
Prodigy Math Game
ProdigyGame.com – Free
Prodigy is hands-down one of the best all-around math practice apps for elementary students, and best of all, it's FREE! Your second grader will get a healthy dose of math fact practice as well as all of the other needed skills (aligned with state standards and Common Core).
The system is adaptive, and will assign activities based on your child's strengths and weaknesses. Best of all, there is a fabulous reporting system that will keep parents or teachers informed of progress and troublesome skill areas, so you can keep an eye on the kids' skill development.
Prodigy is completely free to use. In fact, the company's mission is to provide access for free forever. There are no worries that the program will tease you into subscribing! It's suitable for kids in grades 1-8, so there is loads of potential to grow with your child. The company will want you to register for a free account to use the system, but it's a small price to pay for the huge value.
Khan Academy
Khan Academy – Free
Khan Academy is one of the go-to free education systems. You can access lessons from kindergarten through high school and beyond in all subject areas, so there's plenty for second-grade math learners to do here. Lessons include video instruction across all areas of math with related practice always just at your fingertips.
Whether your child needs to work on basic skills, like addition or subtraction facts or is needing practice with fractions, time, money, geometry, place value, or any of the other second-grade math concepts, Khan Academy will have what you need. The system is accessible both on your mobile devices and on computers, and it keeps detailed records about your student's activities and performance. It's an outstanding resource, no matter what a student needs to learn.
2nd Grade Math
res dev team – Free
Here's a free offering that will help kids with making connections to hundreds, completing larger computations, and more. There's also a healthy selection of word problems, which are another big focus in second grade.
The app uses a puzzle and game format to reinforce these critical skills, which most second graders find to be fun. This might be the app that makes them want to learn more about numbers.
Cyberchase Shape Quest
PBS Kids – Free
Here's a great, cutting-edge app from PBS Kids. Your second grader will feel up to date with this augmented reality game that features the Cyberchase crew from television. It's a great way to help them see that math is literally everywhere, and has a huge impact on our lives.
Kids will never notice that they are learning core geometry skills, like geometric reasoning, shape modeling and more. Sometimes that's the best kind of learning, too. When the learning is so thoroughly integrated into the fun, it becomes a part of the way they think, which is exactly our goal for mathematics skills at this age level.
Apps for Learning Math Facts
Mad Math Lite
Reese McLean – Free with in-app purchases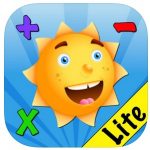 Mad Math Lite offers another avenue for flashcard training. Kids can practice their basic combinations in addition and subtraction (and multiplication and division when they are ready). It's tough to overlearn math facts and so, so important that second graders master the adding and subtracting so they are ready to move on when the time comes.
Mad Math Lite allows you to track stats for multiple users. Students also get handy reports about which specific math facts have been causing them difficulty. 
Horizon Business, Inc. – Free
For the traditionalists out there, this app offers flashcard-format for the basic math facts. Second graders should be in the process of mastering addition and subtraction facts, so this extra practice will do them a world of good. Sometimes drill and practice is the best way to accomplish mastery. This app can provide digital flashcard practice.
The app is hugely flexible, too. You can limit the top and bottom numbers, set the number of problems in each activity, and more. This makes it easy to customize for learners of all abilities.
Rocket Math Add and Subtract
Rocket Math, LLC – $2.99
Rocket Math Add and Subtract is custom-designed to help kids like your second grader develop accuracy, speed, and fluency on single-digit math facts. These are the troublesome ones that really should be memorized during second and third grade. Kids learn efficiently in this fast-paced game that's full of awards and surprises to motivate them to keep reaching for the stars. Developers have designed the app to take small steps toward success, so kids are not likely to feel frustrated.
Rocket Math Addition and Subtraction costs $2.99 and is well worth the investment. The game stores progress data for up to three students right on the device – no internet connection is needed to play.
Some users have expressed concern about the inability to adjust the timer on problems, so while this is a good app to help kids practice, it might not be the best to help them gain confidence in math facts if they are slower to respond.
Math Bingo
ABCya – $2.99
What a great way to practice those addition and subtraction facts that second graders need so badly! Math Bingo has all of the appeal of the popular game of Bingo combined with cute bugs to cover spaces on the board, so it can't miss in the motivation department. Players can practice computation of any sort, so the app can grow with your student.
The app supports up to 30 player profiles, too, so it's perfect for classroom use. It keeps track of player performance with a handy report card, so you can check on each child's progress through the skills.
Apps for Learning Fractions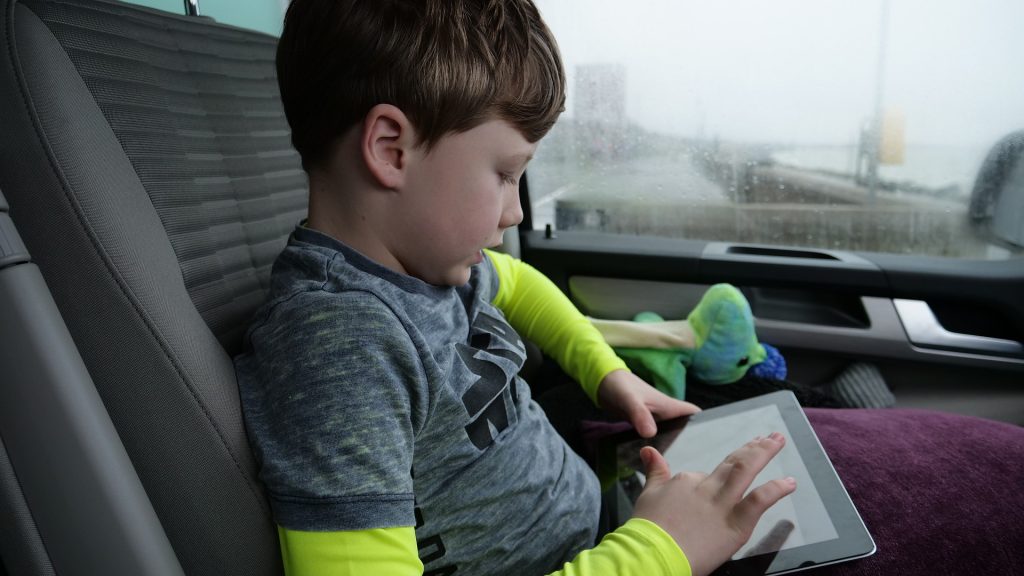 Chicken Coop Fraction Games
Lumpty Learning – Free with in-app purchases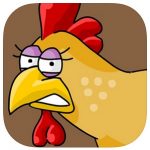 This app is positively egg-citing for second graders! Foundational concepts about fractions are critical to understanding all of the fraction skills they will need to learn in upper elementary grades, so use this app to help them learn about changing fraction names and other beginning concepts.
This app actually makes fractions fun. Open up extra games with in-app purchases. The cost is $1.99 per game, or $5.99 for all games.
Zap Zap Fractions: Virtual Fraction Tutor
Visual Math Interactive Sdn. Bhd. – Free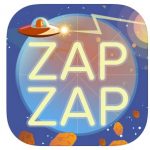 This space-themed fractions app is out of this world for fun and learning. Second graders can build their space ship by completing tutorials to learn about fractions, then complete challenges to practice as they fly around the galaxy.
Fractions are one of the hardest areas of math for many people, and the only way to master the concepts is to make sure the foundation is solid. Start your child off right with fractions by giving extra practice.
Second graders should be developing an understanding of what fractions are. They use visual models to compare fractions and even to add and subtract them. You can use this app to reinforce the concepts they are studying in math at school and let them play at the same time!
Fractions by the Math Learning Center
Clarity Innovations – Free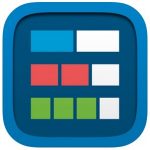 This fabulous freebie is perfect to help your second grader practice beginning fractions, and it will grow with your student throughout elementary school. Users can choose circles or rectangles as the whole, and split them into up to 100 fractional pieces. Second graders can focus on finding parts of a whole, naming fractions correctly, and comparing fractions visually, which is exactly what they need to be learning about.
Fractions by the Math Learning Center has all of the ingredients to help your child. It's marketed by a nonprofit agency that has made educational math software readily available as its mission. The app offers both instructional activities and practice exercises. You can't miss!
Teachley: Fractions Boost
Teachley – $3.99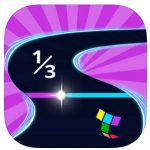 Fractions Boost is an outstanding app to help kids learn basic concepts about relative sizes of fractions. And it's fun! Kids love driving games, and this one is a doozy. They can speed their fraction mobile around a track, but every few turns, there is a barrier showing a fraction. 
If they can correctly judge which part of the barrier to hit, they pass right through. If not, they go to the tutorial mode that helps them understand the meaning of that particular fraction. So, if the barrier says "½," the driver needs to hit the barrier at approximately the middle to pass the test. They get quite complex, using fractions such as ⅔ and even ⅞. 
This app is actually aligned with the third-grade common core standards, so it's a great lead up to the next level for second graders. It's extremely motivating to play and does a fabulous job of teaching the concepts in the built-in tutorials.
Apps for Learning about Time and Money
Math Clock by MLC
Clarity Innovations – Free
Telling time is one of the toughest tasks that challenge students in second grade, and many classrooms just don't have enough time to cover it adequately. This app can help you overcome that gap! There is a selection of activities that your child can use to learn to read analog clocks, learn to calculate elapsed time, and solve time-related word problems. Kids will build accuracy, concepts, knowledge, and fluency.
This app is free from the Math Learning Center, which is a huge bargain. There are loads of eye-popping features, like the choice of geared or free-moving hands, fractional overlays to help kids understand half and quarter hours, several methods of explaining thinking, as well as capability to resize clocks and to run a clock with a second hand.
Money Pieces by MLC
Clarity Innovations – Free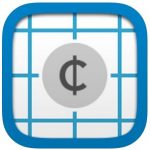 Here's another well-thought-out app from the people at the Math Learning Center. This one is dedicated to teaching children how to recognize and count coins, make change, and solve computations with money. Second graders are usually asked to identify coins, understand each coin's value, and count coins. They also learn to use mathematical algorithms to solve problems involving money.
Money Pieces features realistic coins and bills to manipulate, and two different modes of representation to help children understand the relationships between the different types of coins and bills. Players can make trades between different types of coins to cement understanding of each coin's value, and so much more.
This is another free app from the Math Learning Center, and it comes with a wealth of features that will help second graders get good with money concepts. It also includes drawing tools for students to annotate their problems and answers to show their thinking and how well they understand the concepts.
Quick Clocks-Telling Time
Shiny Things – $1.99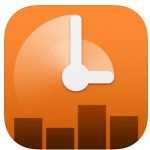 The lower and simpler levels of this app are perfect for teaching and practicing beginning time concepts with second graders. They will have opportunities to learn to read analog clocks to the nearest hour/half/quarter-hour, read digital clocks, set clocks, and calculate elapsed time. Parents or teachers can set the difficulty level to match the child's needs and access records and statistics for player performance.
Quick Clocks also has features that will help motivate young users, like unlocking special avatars as they play. It also has a handwriting engine, so answers can be handwritten, which simplifies play for some users.
Counting Coins
K12 Inc. – Free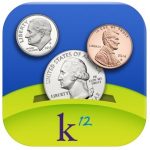 Four different games will help second graders cement skills of coin identification, learning the value of the different coins, and counting coins. The game is simple and straightforward. There aren't too many bells and whistles to make it overwhelming, but it gets the job done.
This app is completely free! It's part of K12's comprehensive curriculum, so you know it's high quality. It's perfect for young students who need extra practice with coin skills.
Apps That Cover Loads of Math Skills
Todo Math
Enuma, Inc. – Free with in-app purchases
Todo Math covers five major areas of mathematical learning that are important to second graders: counting and cardinality, number operations, mathematical reasoning, time and money, and geometry. Daily math practice in these areas is offered for kids in early elementary school. Developers note that just fifteen minutes of daily practice with the app makes a huge difference in children's skills.
This app might be particularly helpful to students with special needs: it features the OpenDyslexic font, a simplied keyboard input, a help button, and 8 languages. One and two year subscriptions ($69.99 and $89.99 respectively) are available as in-app purchases.
Dragon Box Numbers
We Want to Know AS – $7.99
Dragon Box Numbers is a fabulous app for helping second graders firm up number concepts, including number size, combining and separating parts of larger numbers, and much, much more. These are the ideas that help them truly understand math and numbers, so it's crucial that they develop "number sense," or a thorough and intuitive understanding of how numbers work.
This app gives each number a personality and a unique appearance. Kids can play as they wish, which will be very appealing to young children because it relieves feelings of pressure and frees their minds to learn what they need to learn. The app includes four different types of activities, and between them, you'll have all the tools you need to help your child get ahead in math.
Elephant Learning Math Academy
ElephantHead Software – Free with in-app purchases
Elephant Learning Math Academy is a rounded program that covers concepts from Common Core and state math standards. The app's makers claim it focuses on conceptual learning as opposed to procedural learning, which means that children learn about what happens when, say, two numbers are added together (they form a larger group).
Kids are free to apply whatever algorithm for the addition that they are being taught in their school curriculum, so it won't matter if they are adding using traditional column addition with regrouping or using the left-to-right method that helps them add up the numbers in each place separately then combine them. This makes it great to meet a wide array of curriculum styles that are in use around the country today.
Elephant Learning Math Academy is a subscription-based program. You can try it for free for three days to make sure it's right for you, then you must make an in-app purchase of a subscription for $35 monthly. The app provides parent reports and will assign tasks based on your child's strengths and weaknesses. One unique feature is a guarantee where If your child plays for at least 30 minutes weekly for three months, the developers guarantee a one year gain in math skills.
Mathmateer
FreeCloud Design, Inc – $1.99
Tickle your second-grade budding astronaut's fancy with this space-themed math app. Mathmateer will keep things moving with computation, money, counting, place value, and many other types of problems. Kids can earn medals and other incentives for going on "missions" to sharpen their math skills.
The app supports up to five player profiles. While the kids are busy with the app building and enhancing their rocket ships, parents and teachers can rest assured they are learning some solid grade 2 math skills.