Third graders are moving from learning how to read into reading to learn. This means that it's really important for them to be developing comprehension skills. Help your third grader stay on track with these great reading apps.
Free Reading Apps
iTooch Third Grade Language Arts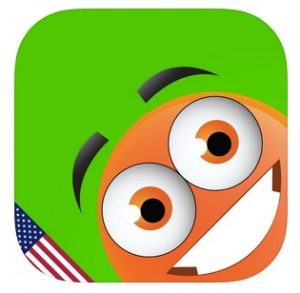 Edupad – Free with in-app purchases
This app will bring the school to your child wherever he or she may be. This third-grade version is full of the concepts that kids need to master in language arts, which includes both reading and writing. The app uses video lessons and practice problems to reinforce the needed skills to advance learning.
The lessons and concepts included in all iTooch apps are in line with Common Core. The free version includes 14 lessons to give users a solid taste of what is available. In-app purchases unlock entire grade levels of each subject area. Grade level sections range from $5.99 to 6.99 per level on iOS and $1.99 to $2.61 per item on Google Play.
Reading Passages with Questions Plus Answers Books
Pimporn rungratikunthorn – Free
This app meets a lot of needs that just might be what your third grader needs to move forward in reading and literacy. The stories are on the easy side but will help children improve vocabulary, comprehension skills, and understanding of sentence structure. They are great for ESL students and students who are struggling with reading or a little bit behind in their skills acquisition.
This app is completely free, so it's worth a try if you have a student with a need for extra practice with reading.
Inference Ace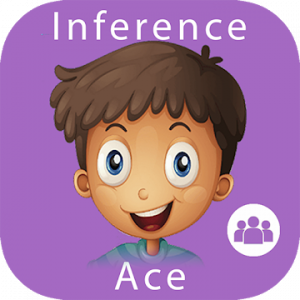 Janine Toole – Free with in-app purchases
Does your student seem to be reading the words correctly but still has trouble understanding the text. Inference Ace will help third graders who struggle with comprehension. The app helps students learn to master ten different kinds of inferences.
The free version of the app includes 4 levels for one student. In-app purchases will unlock other levels and/or open up the app for use by multiple players.
Hoopla Digital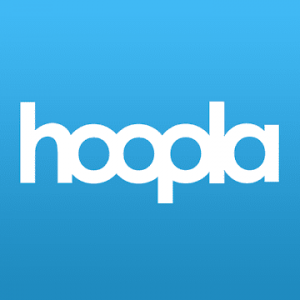 Midwest Tape, LLC – Free
Library borrowing just got way more convenient! Now you can use your family library card to borrow digital books, movies, audiobooks, and more from your local library entirely online. Hoopla is an app that is connected to thousands of libraries around the country. Just download the app, log on with the information from your library card, and explore the digital collection.
This app is a great way to keep third graders connected to the library when physically getting them there is challenging. We all know that life sometimes gets in the way of the regular trips you'd like to make. Work schedules don't always mesh with library hours and so forth. This app is one answer.
Mastering Sight Words
Parrot Fish- Sight Words Reading Games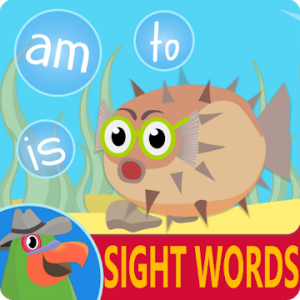 Parrotfish Studios – Free with in-app purchases
Parrot Fish Sight Words Reading Games uses six different formats to reach children with different learning styles and to teach crucial words for reading success. The app pulls words from the Dolch List, the Fry list (a list commonly used for third graders and up), and the M200 list.
The app presents the words in an order commonly used in school programs. The games activate auditory memory, visual memory, sequencing, and more to help children on the road to literacy. Users can try out the first three levels for free. In-app purchases of $1.99 unlock additional levels and games.
Sight Words: Reading Games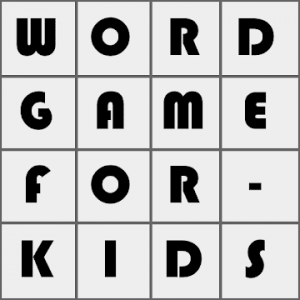 JD Software LLC – Free with in-app purchases
Third grade is the time for young readers to be polishing off the last of the Dolch sight words. If they can master these relatively short lists of words, committing them to memory, they'll be able to read 60-70% of the most common reading passages. That's why it's so important to get fluent in these words. This app offers word search puzzles, a jigsaw puzzle, and several arcade games designed to help kids build their fluency with these critical words.
The app is free to try. It includes the word searches and one of the arcade games. Unlock the other four games with an in-app purchase of $2.99.
Sight Words Learning Games & Reading Flashcards
C F C s.r.o. – Free with in-app purchases
Top off the last few sight words that your third grader needs to learn, or review words from earlier grades to strengthen reading with this great app. Parents or teachers can assign specific levels and even specific words to customize the word list for your child. There are six games that focus on recognition, spelling, and building speed. Sight words mastery is crucial to reading success, and this app does a great job of building skills with the Dolch lists, commonly taught in grades K-3.
Unlocking all games does require an in-app purchase of $2.99. Users can download the app for free to try out some of the features and games, then for a small investment, they can unlock the app's full potential.
Endless Reader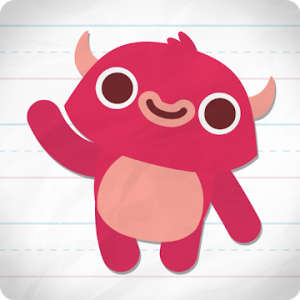 Originator, Inc. – Free with in-app purchases
If your child has been a digital learner for a few years now, he or she may remember the fun of an app called "Endless Alphabet." Now, from the same developers, comes Endless Reader. It works in exactly the same way by offering fun animations of basic sight words to make learning memorable and engaging. In addition to the flashcards, there are quizzes and word puzzles to build comprehension skills.
Endless Reader comes with six words built-in so your child can try it out. There are ten different word packs available for purchase for $5.99 each, or parents can get the entire collection for $29.99, which is quite a bargain.
Phonics & Word Attack Skills
Endless WordPlay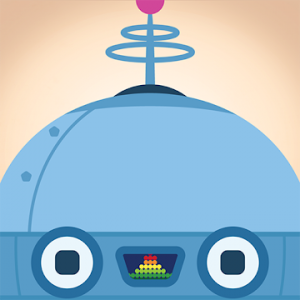 Originator, Inc. – Free with in-app purchases
Kids will get loads of practice at spelling with phonograms (those patterns that occur over and over again in English spelling). Third graders can solve word puzzles, play rhyming games, and more. This app is very low-key, with no high scores to beat or pressure of any kind. It's built with kids in mind and is perfect for children who need a bit of extra practice with basic spelling concepts.
Endless Wordplay comes with 3 spelling lessons that cover 9 words collectively in this free version. There are more words in the starter pack for $6.99, or unlock all 270 words for $14.99. Both options are available by in-app purchase.
Noodle Words
Noodleworks – $2.99
This app focuses on 18 action words to add animations and fun as third graders explore word endings. Everything is colorful and amazingly comical, which will intrigue your student. This interactive app may be just what the doctor ordered to help your child understand action words.
The app is very, very child-friendly. It takes full advantage of iOS's multi-touch features to create fun interactions with each word.
Word Genius: A+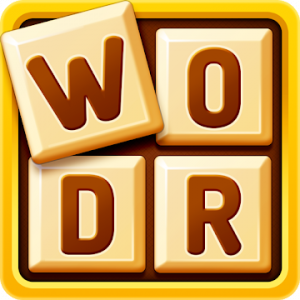 Noodle Games – Free with in-app purchases
This addictive brain game has hundreds of levels, so it's got puzzles for everyone from children who are just learning to read all the way up to adult players. The app has players swipe to connect words, and will build spelling and vocabulary skills. It gets tougher as the levels progress, so kids will continually be challenged even as their skills improve.
Some users do report that there are quite a few advertisements, so parents may want to preview before giving it to their children. There are also in-app purchases available, ranging from ninety-nine cents to $19.99.
Red Apple Reading Level C3 – Island Advantures
CHERRY VALLEY EDUCATIONAL PRODUCTS LLC – Free with in-app purchases
Island Adventures includes a healthy dose of word analysis skills that third graders need, such as reading compound words, contractions, and words with prefixes and suffixes. These skills are the ones that will allow your students to begin to read whatever is needed or wanted. The app uses a game-like atmosphere to keep kids engaged, and awards points for correct responses.
In-app purchases range from $4.99 to unlock the app through various levels of subscription fees. Subscriptions are available for 3 months ($19.99), 6 months ($29.99) and 12 months ($39.99).
Reading Comprehension
News-2-You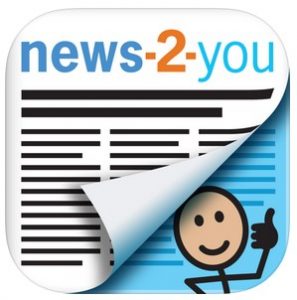 N2Y LLC – Free with in-app purchases
News-2-You is a unique take on current events. The app offers current stories in four reading levels, ranging from simplified to advanced. The text is supported with pictures right below the sentence; some detailed drawings and some rebus-style graphics.
This app allows parents or teachers to individualize for several students by adjusting the reading level, choosing to use narration, and more. The app offers in-app purchases of other editions for $1.99 each, or unlock them all for $54.99.
Third Grade Reading
PeekABoo Studios LLC – $2.99
Your third grader can practice reading comprehension absolutely anywhere with this collection of grade-level passages and questions. The app presents both fiction and nonfiction passages with comprehension exercises. Each one takes approximately 5-8 minutes to complete, so they are short and sweet. It's perfect for those little corners of time that are too short for more complex activities, but you want the time used wisely.
The questions are Common Core aligned. They cover such skills as main idea, sequencing, structure, character analysis, and inference. The correct answers are later highlighted in the text, so children can learn even if they happen to get an answer wrong.
Reading Prep Comprehension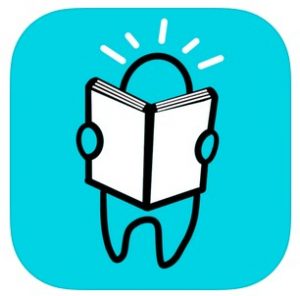 PeekABoo Studios, LLC – Free with in-app purchases
Here's a reading comprehension app that will grow with your student. The app begins with grade 3 passages (4 of them), and moves into grade 4 and then grade 5 work. This may be just the ticket for your third grade reader as he or she improves skills through the year. No boring work there! The app includes both fiction and nonfiction stories (and comprehension questions) at each grade level.
An all-access subscription includes 180 stories ranging from grades 2 through 8. What a resource to keep your child learning, growing, and improving in reading!
Reading Comprehension Grades 2-3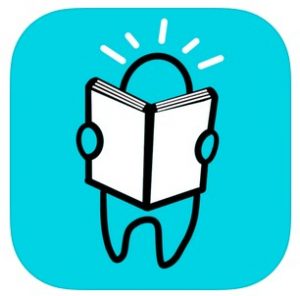 Basic Skills Interactive, LLC – $1.99
Third graders can enjoy short and sweet comprehension exercises within this app. The developers have built-in immediate feedback, so kids will know right away if they've hit the mark with their answers. This app is just the ticket if your third grader is a little bit behind peers in class, because it's designed to build confidence.
Some users note that the app does not "bookmark" the stories that have been completed, so it will be important to keep your own records about that. The app also focuses on just one student, so it may not be the best choice for classroom settings, but families will enjoy it.
News-O-Matic: Reading for Kids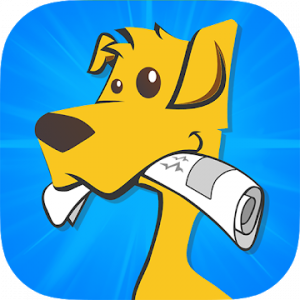 Press4Kids – Free with in-app purchases
The older children get, the more they should become aware of current events. This app offers 5 current events stories daily for free, and you can adjust the reading level. The articles feature graphics, charts, diagrams, and more to support comprehension.
The app is perfect for either family or classroom use. Kids can become better informed and will be well on their way to full citizenship. They will be able to participate in family or classroom discussions about the news of the day. The app offers several subscription plans, ranging from $9.99 to $34.99.
Book Collections, Games, & Fun
ICDL – Free Books for Children – International Children's Digital Library
ICDL – Free
Third graders are ready to learn about world cultures, and the ICDL app is a great way to do so. This app is the largest collection of its kind, boasting free access to thousands of children's books from over 60 different countries. All books include an English summary, but many are in other languages.
With many books translated into multiple languages, kids can see some of their favorites the way that children around the world see them. Look at cultural illustrations and see text in other languages. It's a great way to support language learning, as well.
Super Reader – Grade 2 & 3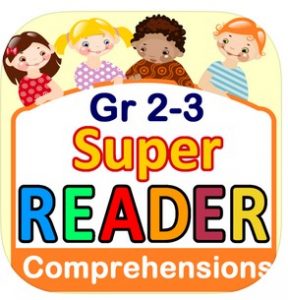 Power Math Apps LLC – $1.99
Here's an app that is great for students who read on grade level or a bit below. It's perfect for encouraging recreational reading, as well, since the reading is likely to seem easy to your third grader. There are 24 stories with comprehension questions.
The app keeps records of student performance on the comprehension questions. It's a great way to nurture those all-important comprehension skills.
Skybrary – Books and Videos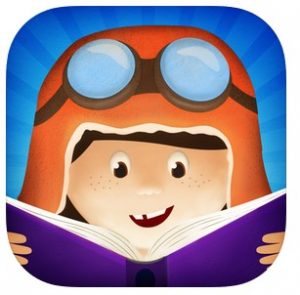 Reading is FUNdamental, Inc. – Free with in-app purchases
Some parents will remember the television show "Reading Rainbow" with fondness. This app will seem very, very familiar as those were its roots. Kids can check out 5 titles at a time from a collection of over 300 books and movies. It's truly an amazing collection.
The price is amazing, too. There is a 30-day free trial, and if it's right for your family, it will only cost you $5 per month or $40 for an entire year.
My Books – Unlimited Library
Digital Books Publishing – Free with in-app purchases
Here's a vast collection of ebooks available absolutely for free. This resource offers over 51,000 titles for absolutely no financial investment. While most are not at the third-grade level, there are countless choices to read aloud to your third grader. Children in this age group are often motivated to learn more about reading when we adults share stories orally that are beyond their current reading capabilities.
The system also includes over 4,000 audiobooks for a small fee ($3.99 to unlock all selections or $1.99 for a subscription). The app does serve advertisements, so parents would be wise to preview to make sure the ads are within school standards and family-friendly. Parents may also choose to remove advertisements for $9.99.