Fourth graders are making the switch from learning to read to reading to learn. More of their school work is in written form by now, and so are more of their lessons. They read textbooks, articles, webpages, and more. But this does not mean they are done growing in reading skill. Check out these apps that will help them become increasingly efficient and proficient readers.
Free Apps for Reading Practice
World's Worst Pet – Vocabulary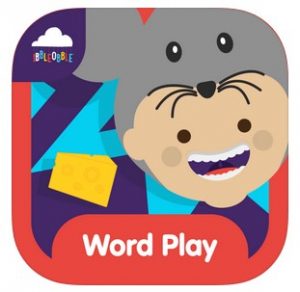 Curriculum Associates LLC – Free
This Common Core-aligned app builds vocabulary for fourth through eighth graders with an engaging story that puts the words right in front of the students. These are the tier II vocabulary words that are useful in real life, too. It teaches 1000 words on four levels. Activities include word context, word sorting, synonyms, and antonyms.
And if your fourth grader needs a bit of a boost, content is available at a slightly lower level when needed. The app also includes Spanish cognates, so it will help students with ESL needs. The words are selected from research-based lists, as well. It's a great tool from the makers of iReady, which is a common test used in many schools.
Wanderful Storybooks
Wanderful, Inc. – Free
Those parents and teachers of a certain age will recall the first animated storybooks available on computer: LivingBooks. This app showcases these titles so you can see what is available through this company, and fourth graders can get a taste of each one. The app includes a few pages from each selection, which should be enough to whet your child's appetite for the complete book.
The app has animations and interactive features on each page as well as several modes for reading with and without support. The developers have provided parental tips for getting the most out of the app as well as guides that teachers will appreciate. The full versions of each of the books are linked to the app's page. The storybooks are available individually on Android or iOS for $4.99 each.
Inference Ace
Janine Toole – Free with in-app purchases
Here's one that will help fourth graders with a crucial reading skill: Making inferences. An inference is a conclusion that is not stated directly in the text, but instead is implied by clues and other information. Kids need to think abstractly and put the clues together to reach the answer instead of simply finding it in the text. This app builds inference skills in a step-by-step fashion (inferring about characters, settings, and more) using 450 different examples. The challenges gradually get tougher, but only as the child shows they are ready.
In-app purchases allow access to the entire program and also can upgrade the experience to include 2 to 10 players. These features cost between $1.99 and $2.99.
Apps for Reading Comprehension
Reading Comprehension: Fable Edition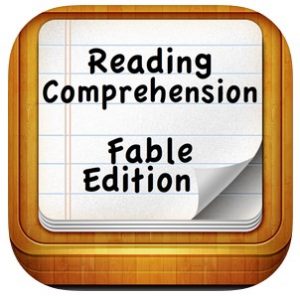 King's Apps – Ninety-nine cents with in-app purchases
This app offers 10 stories with randomized comprehension questions after each one. The text of the stories can easily be resized to aid reading, and the app keeps records for an unlimited number of students using Game Center. Best of all, the stories are classic, with morals that most agree are sound bits of life advice.
Students can also email the results of each activity to teacher or parent, using a file that cannot be manipulated. The app also features a built-in vocabulary-building dictionary that will help young readers get definitions for unfamiliar words. Additional story collections are available for $1.99 each as in-app purchases.
Kids Reading Comprehension Level 1
Angela Reed – $1.99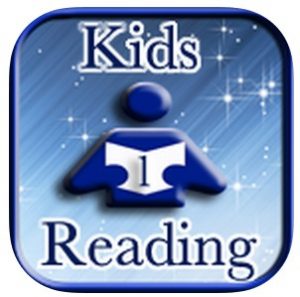 Kids Reading Comprehension Level 1 offers a selection of comprehension passages and companion comprehension questions at a range of reading levels. It starts out easy, then becomes more challenging, so it's ideal for students who are struggling a little bit with fourth grade text.
The app can manage and keep records for up to four students at once. There is a parent dashboard where progress can be monitored. Kids can pick and choose which passages they want to try next, and those that have been read and mastered are marked with a green checkmark.
Reading Prep Comprehension
Peekaboo Studios LLC – Free with in-app purchases
This selection of fiction and nonfiction passages offers text from grade 3 through grade 5, making it a perfect answer for kids who are needing some easier practice right up through students that are ready for harder reading work than what they are offered in traditional fourth grade activities. Students read the text, then need to respond to a selection of comprehension questions.
The free version of the app gives you twelve stories, four at each of the target grade levels. An in-app purchase of $2.99 up to $23.99 will unlock more stories and more grade levels. The full app includes stories from grade 2 to grade 8, and has 180 stories. There are also several new features to unlock, such as the ability to highlight important parts of the text to build study skills.
4th Grade Reading Challenge
Peekaboo Studios LLC – Free with in-app purchases
Read one story a day for 40 days and see how reading improves! This app sets a goal and encourages fourth graders to build their skills. The stories and questions align with fourth-grade Common Core standards.
Parents should be aware that this version of the app is free, but it contains outside advertisements. There is a paid version of the app that eliminates the ads. It costs $1.99 and is available at 4th Grade Nonfiction Reading.
Apps for Vocabulary & Word Analysis
Vocabulary Spelling City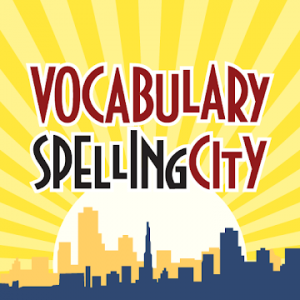 Spelling City – Free to program subscribers
Vocabulary Spelling City offers engaging games that will help fourth graders get more words. Kids play engaging games, and the app keeps clear records of progress. Teacher or parents can make assignments based on the student's needs and preferences, and set these up in advance so there's no need to refresh the app weekly.
Vocabulary Spelling City is an extension of the website program. Subscriptions start at $34.99 per year. Visit Spelling City for details.
Vocabulary Builder by Magoosh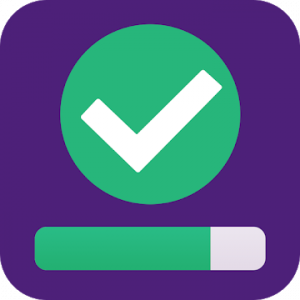 Magoosh – Free
Here's a vocabulary app that will grow with your fourth grader. This app, from the experts at Magoosh, offers a general vocabulary level that will be appropriate for fourth graders looking for a challenge. From there it becomes more complex, all the way to offering those important SAT words. It's never too early to improve vocabulary!
The app has gamified vocabulary learning. There are levels to conquer and worlds to unlock. There is also a handy progress monitoring system. With over 1200 words, this app will keep your student learning for a long time to come.
Bluster
McGraw-Hill School Education Group – Free with in-app purchases
Fourth graders can shine individually, against friends or on teams and learn many important word skills at the same time. Bluster! offers vocabulary practice with rhyming words, affixes, homophones, synonyms and antonyms, and more. iOS's multi-touch feature allows more than one person to play at the same time.
This app is free of charge to download. It offers some in-app purchases, including nine sets of extra words for various categories, for ninety-nine cents each.
4th Grade Reading Vocabulary
Don Wettasinghe – Free with in-app purchases
4th Grade Reading Vocabulary is based on the US 4th Grade National Reading Vocabulary List and will help your child get familiar with all the words that fourth graders should know. It introduces words at a rate of six words per practice test, which means your youngster could be learning about 42 new words per week. It's designed to be used all the year through, and once kids have completed it, most have progressed to fifth grade reading levels.
The app uses various types of activities include word search puzzles to help children become familiar with the words. The in-app purchases, which include access to additional word lists (the remaining ones at grade 4) as well as coin packages, range from $1.99 to $9.99
Words with Ibbleobble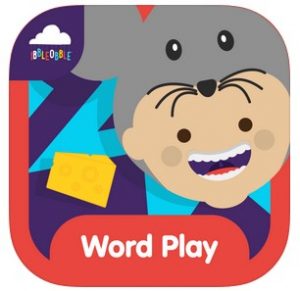 KidDotCo – $1.99
Kids can learn loads of words in 7 categories with Ibbleobble. There are hundreds of vocabulary puzzles in multiple-choice format. The app engages children with fun characters and the opportunity to collect each character's favorite treat.
The app is child-friendly, with no outside advertising. It also works on all Apple devices, so you can play wherever you may be.
Apps to Help with Special Needs
The Sounding Out Machine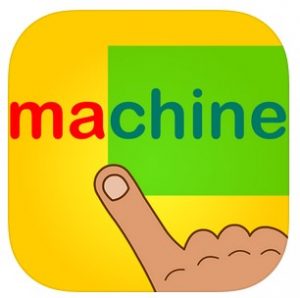 FIZZBRAIN LLC – $3.99
Sometimes all struggling readers need is someone to sit with them as they read and model how to sound out or analyze difficult words. And while that's the ideal situation, this app is a close substitute. Kids can take a photo of the page of text or type in challenging words, and the app will model how to figure the word out. It also can help them determine the root word for a longer construction so they can access it more easily in a dictionary.
The Sounding Out Machine provides reports of troublesome words for each student to the teacher or parent. This is an awesome feature because it provides data for record-keeping as well as information to help with creating a personalized study plan, lessons, or spelling lists.
ClaroPDF Pro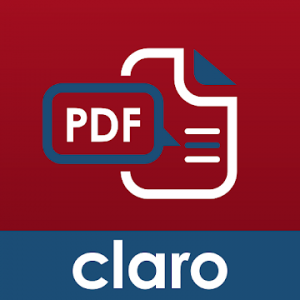 Claro Software Ltd. – $9.99
Anyone who works with students with special needs knows that most screen readers cannot work with PDF files, and many articles and things that fourth graders need to read for the class are in this format. This app solves that problem. ClaroPDF Pro can read the text from a PDF for a struggling student.
In addition to getting a voice-over version of the text, the app offers annotation, highlighting, and various other kinds of markup. One really cool feature allows users to invert the text and background colors or otherwise change the contrast on the file to make it easier to read.
Learning Ally Audiobooks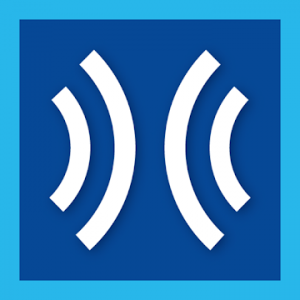 Learning Ally – Free
Learning Ally Audiobooks provides access to Learning Ally's extensive library of children's literature and textbooks with human-read voice overs. The app offers lots of tools that will help struggling students, including highlighting synced with the voice, note-taking features, and more. Books offered range from titles that are popular with younger children through chapter books that fourth graders will want to read.
Learning Ally Audiobooks requires a subscription membership to Learning Ally. A home membership is $135 annually. There are also school plans available.
Letter Reflex
Binary Labs, Inc. – $3.99 with in-app purchases
This unique app offers hope for dyslexic and other learning disabled fourth graders who struggle with letter reversals. It uses a kinesthetic system to help children distinguish between b/d, p/q, and other common reversal and inversion problems. Kids find it engaging because it is game-like, but teachers report dramatic improvement on a troublesome problem.
Letter Reflex comes with the capability to keep tabs on a single user. An in-app purchase of $3.99 will open up opportunities for multiple users, making it more useful for families and for classrooms.
News-2-You
NTY LLC – Free with in-app purchases
News-2-You is a current events app that is perfect for special needs fourth graders. Kids who struggle with reading often get left behind when the class does current events because they cannot read the text in classroom publications or traditional newspapers and magazines. This app serves up the same stories, but at a lower reading level so they are accessible to more students.
The app includes the option to switch among four reading levels, ranging from simplified to advanced. It also includes text to speech options with a range of narrator voices, including children and adults, males and females, and voices with various types of English-speaking accents and usages. It includes comprehension exercises and puzzles such as crosswords, just like in a real newspaper.
Read2Go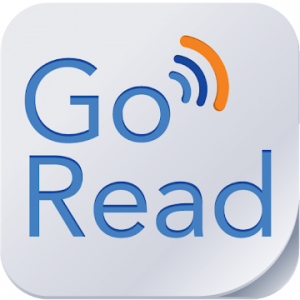 Benetech – $19.99
Read2Go makes the text accessible for struggling readers by providing supportive options such as voice over, highlighting, and control over contrast using background colors and text color. It pairs with a Bookshare membership (free for qualifying special needs students and schools in the US: Visit Bookshare for details).
Read2Go offers a huge selection of accessibility features that will make life so much simpler for students with special needs. There are millions of books accessible via Bookshare, and even non-qualifying students can access the program for less than $1 per day.
Apps with Stories & Games for Reading
Reading Arena
HeKu IT GmbH – Free with in-app purchases
Reading Arena takes reading practice to competitive levels. This app will build reading fluency and skill within a game-like atmosphere. With activities like word matching and word search puzzles, fourth graders will feel like they are playing, but they really will be learning. There are multiplayer and single-player modes.
In-app purchases of various power-ups and boosters are available. They cost between ninety-nine cents and $49.99. The app allows various advantages from using jokers and other strategies, so it's quite game-like.
Tales2Go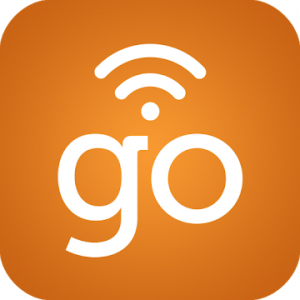 Tales2Go, Inc. – Free with in-app purchases
Tales2Go provides instant access to over 7,000 audiobook titles that kids love. There are selections here for the very young up through middle school age, so your fourth grader is sure to find something suitable. Best of all, a subscription gives access to the catalog on up to five devices, so it's perfect for families and small groups of students.
Tales2Go has a 30-day free trial to start you off. After that, there are two subscription options. Use a monthly automatically renewed option for $9.99, or save big money by signing up for an annual subscription for just $99.99. It's like having a library in your pocket!