By third grade, students have developed some serious skills to examine the world around them, and their curiosity has grown to match. They now have the mental skills to do experiments and gather data in more formal ways, but they are still learning basic facts about the world that most adults take for granted. Their science classes are likely to include more hands-on activities, and they read and write well enough to learn from what other people have already done.
In short, it's a perfect time for them to get serious about science. These apps will help in loads of different ways.
Free Science Apps
Food Web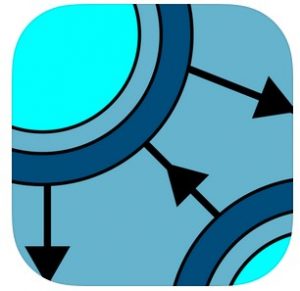 Dominic Manley – Free
This unique app will help third graders as they study the concept of the food web: where do all of the different creatures and organisms get their energy?
The app is from Australia, so the animals and plants are Australian, which will remove the element of familiarity from play and also will broaden the kids' knowledge of the world.
The app includes three different ecosystems to play in and experiment with, and it also allows players to add a dangerous invasive species to show what can happen when an organism is accidentally introduced to a new environment.
Green Up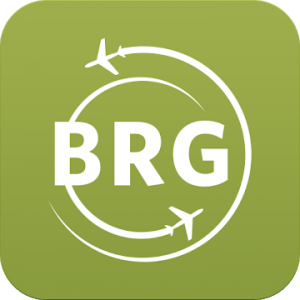 Cleanbit Systems, Inc. – Free
Kids just might change the world, and third graders are all about hands-on. This app offers loads of simple ways to make small changes to be more Earth-friendly. Who knows? If everyone pulls together we might be able to make the change that is needed.
Green Up is great for families – there are some interactive components that you may not want your child using unsupervised. But it's hard to deny that 'game-ifying' actions to save the planet is a good idea and is likely to get people's attention.
The Kelp Forest: My Aquarium
Monterey Bay Aquarium – Free
Third graders will love building their very own aquarium to learn about the kelp ecosystem. Along the way, they will learn about many kinds of marine life, the interconnectedness of biomes (which is a BIG topic in third grade science) and much more.
This app was designed by experts and is in line with the science standards for third graders. Best of all, it leads kids step-by-step to learn and understand complex scientific concepts that they need to develop to be successful in school.
DIY Sun Science
The Lawrence Hall of Science – Free
Use the app to learn all about the sun, then follow the directions out in the real world to do real-life sun experiments with inexpensive and readily-available supplies that are likely already available in your home. This app includes a digital observatory as well as high-quality videos and pictures straight from NASA.
Kids will learn some phenomenal science concepts and loads of information about outer space with this app. It's perfect for third graders, especially when they are studying the solar system.
Learning about the Physical World
Kids Fun Science Experiment
Etasham Haq – Free
Third graders will have a ball performing virtual chemistry experiments with this app. They can see common laboratory tools in action and combine various substances to see what happens. Along the way, they will learn about many important chemistry concepts.
Parents and other users do note that this app serves a great number of advertisements. It will be important for guardians to preview and monitor the app to make sure everything stays within the family guidelines of appropriateness.
Simple Machines by KIDS DISCOVER
Kids Discover – $3.99
Wheels, levers, pulleys, and more abound in this great app that will appeal to third graders who are interested in what makes things go. The app uses a combination of 3-D interactive models, hi-def video, and loads of information to share about simple machines and how they work.
The app developers were careful with the reading level, so third graders should be able to access all of the information. This paid version of the app is ad-free, so there are no worries about child-friendliness.
Monster Physics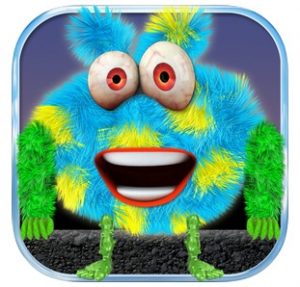 Freecloud Design, Inc. – $1.99
Monster Physics allows third graders to build all kinds of contraptions and learn about the laws of physics along the way. They can use wheels, rockets, propellers, magnets, and a host of other parts to put together whatever they can dream up and make their virtual machines work.
In grade three, science students learn about the physical world and how forces interact with one another. This app is just about perfect to reinforce these skills and to teach new ones.
Bobo Explores Light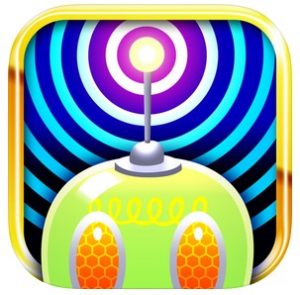 Game Collage LLC – $4.99
A bit part of grade 3 science is learning about the physical world. This app will help third graders unravel the mysteries of light and color. Kids can conduct virtual experiments with light, lasers, prisms, and more. They also can access a huge amount of digital content that explains what they can observe.
This app is remarkably child-friendly, with an animated "host" robot and loads of videos. Kids will literally not want to put it down.
Coaster Physics
Ziconic – $1.99
It's a rare 8-year old that has no interest in roller coasters, and now this app connects the fun of the amusement park with the science behind roller coasters. Kids can learn about speed, force, acceleration, and all of the other physical forces that coaster designers have to keep in mind when they build these attractions.
And like the best of the best, Coaster Physics offers hands-on learning. Kids can build whatever sort of roller coaster track they can dream up, and then try it out with some fantastic 3-D imagery that puts you right into the ride.
And it's safe! Even if the coaster doesn't work right, there's zero chance of a physical accident out in the real world.
Understanding the Solar System & Outer Space
TerraGenesis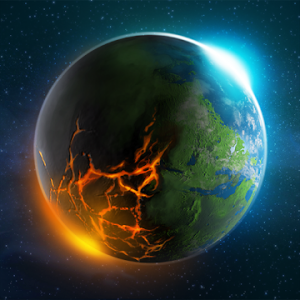 Tilting Point – Free with in-app purchases
Here's a nice intersection between real science learning and gaming challenge! This app uses photos and information from NASA and other space agencies to bring whole worlds to life, then challenges players to colonize or even terraform them. It's space science that meets with popular games such as Civilization.
Young scientists can build functioning biospheres using the tools in this app. With some luck and skill, they can take a planet from a dead and barren world to a thriving colony that trades with other planets.
Planet Mechanic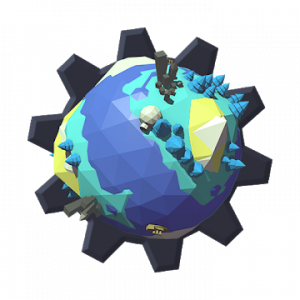 Filament Games – Free
This game allows young scientists to experiment with changing a planet's attributes to make it turn out in specific ways. What happens if you make it closer to the sun and therefore warmer? How do things change if you make the planet larger or smaller? Along the way, third graders can learn about important concepts like gravity, orbits, and eclipses.
The app description notes that the app is aligned with Common Core standards and that parents and teachers can monitor progress. The activities are very much game-like, so this app is sure to be hit with kids.
Grandpa in Space
Fairlady Media – $2.99
This app combines the fun of learning games on digital devices with the fascination of the solar system. The animated "grandpa" will guide your child all around the solar system, leading adventures near and far as well as counting by 2s, 5s and 10s to blast asteroids, playing a game adding up wiggly alien legs, and much, much more.
This app is a favorite of users, with a whopping 4.8 stars from users. It's a nice combination of teaching about science and space as well as some skill-building exercises that every third grader can use.
Solar Walk – Planets Explorer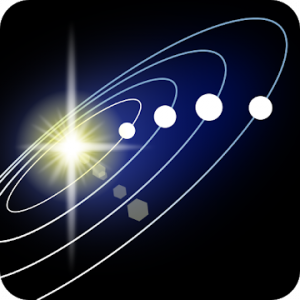 Vito Technology Inc. – $4.99 with in-app purchases
Solar Walk – Planets Explorer provides gorgeous modeling of our solar system as well as interesting video lessons about the various features. The app simulates flights between planets and allows users to examine conditions in the solar system over the centuries and millennia.
The in-app purchases are needed to unlock the videos of many features of the solar system, both man-made and natural. The prices range from ninety-nine cents to $4.99.
Galaxies by KIDS DISCOVER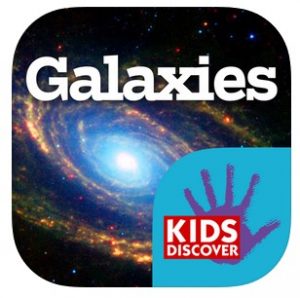 Kids Discover – Free
Here's a phenomenal app from the folks at Kids Discover. It provides a detailed look at how galaxies are formed and how they operate. Using interactive 3-D models, hi-def video and audio, and other resources, the app offers an up-close and personal look at a very large and difficult to understand topics.
The reading level of this app is on the low side, so third graders will be able to access the resources. It includes quizzes, puzzles, and activities. There's something here for everyone!
Plants, Animals, and the Natural World
NAMOO- the Wonders of Plant Life
Crayon Box, Inc. – $3.99
NAMOO offers interactive models of various plant systems that will allow third graders to actually experiment with the physical aspects of plants, such as the root systems and the cells. In addition, there are nine chapters worth of interactive lessons to teach children about the inner workings of plants.
This app uses clear, direct language, suitable for younger students, to explain complex processes like photosynthesis and plant anatomy. There are also videos, immersive augmented reality experiences, and tons of interactive activities.
Mammals by TinyBop
TinyBop Inc. – $2.99
Kids can use interactive models to explore some common mammals, inside and out! Third graders can find out details like how fast various animals' hearts beat or how the babies grow inside the mother. They will be cementing critical science concepts about animals.
This app includes a detailed handbook that can be downloaded from the developer's website. The handbook is completely free of charge and offers additional information.
Food Chain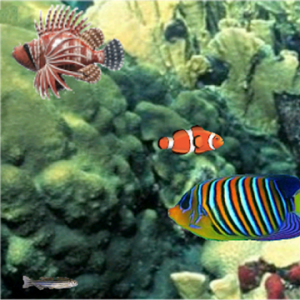 Horizons Aviation Ltd. – Ninety-nine cents
Here's a hands-on look at how food chains work in the ocean. Players try to eat smaller fish while avoiding being eaten by larger, more powerful creatures than themselves. The game has 20 levels and gorgeous imagery from the Atlantic Ocean.
The app plays somewhat like a fantasy video game, so parents may wish to preview it before allowing their young children access. There are scenes of mild fantasy violence, according to Google Play's rating system.
DIY & Real World Experiments
Science Experiments for Kids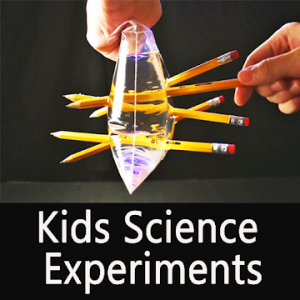 GIF Developer – Free
Hands-on is often the best way for third graders to learn, and this app offers a collection of simple science experiments and demonstrations that will help your students understand more about the world around them. There are directions for most projects and many do not require unusual tools or supplies, just things you'd find around the house.
Users do report that this app serves a large number of advertisements, so parents may wish to preview it before allowing younger children to use it. It also allows young scientists to share their findings on social media, so parents should be aware of that feature.
Science Experiments in School Lab
Rolling Panda Arts – Free with in-app purchases
Science Experiments in School Lab offers a wealth of simple experiments that are perfect for the third grade science fair. Each one is clearly narrated with verbal instructions. The app also will assist students in drawing their conclusions which critical to doing well at the science fair.
The app includes directions for 10 experiments, such as generating an electric current with a potato. There are three different levels to explore within this app. It also offers in-app purchases ranging from ninety-nine cents to $2.99.
Fun Science for Kids – Tappity
Tappity, Inc. – Free with in-app purchases
This subscription-based app will walk your child through great science lessons aligned with the NGSS Science Standards, then engage them in exciting simulations and hands-on experiments to seal the learning. Users say the app has a great balance of types of activities.
Subscription plans are available at $7.99 per month, $14.99 for 3 months, or $149.99 for a one-time, unlimited purchase. Once you've subscribed, you can use any number of devices on your purchased plan.