We Reviewed Dozens Of The Best Characters & Theme Apps So You Don't Have To. Here Are Our Top Picks.
Character & Theme Apps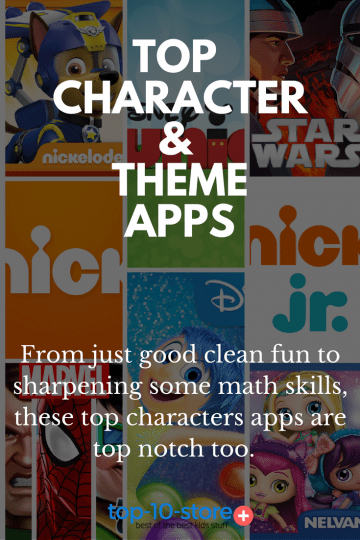 If you have children, then there's no way that the words "Disney," "Marvel," and "Nickelodeon," haven't fallen out of your mouth or been rung throughout your ears. They hold our kids (and our own) favorite characters, their role models and now, their favorites apps too! From just good clean fun to sharpening some math skills, these top characters apps are top notch too.
Instead of turning the channel on the TV and having them sit in front of it for hours, switch on the tablet and let them immerse themselves in the fun. With these first-hand experiences, they get to be entertained while using their brain – it's a win-win for both child and parent.
Truly, what's the next best thing to watching your favorite characters on the big screen? Actually, playing, learning and interacting alongside of them seems like even more of a fun adventure, don't you think?
---
Top Disney Pals Apps
Disney Frozen Free Fall
iOS App Store / Google Play Store
Another Disney favorite, Frozen comes alive within this fun puzzle-inspired app. Slide and match 100's of pieces within the Kingdom of Arrendelle alongside Anna, Elsa and, of course, Olaf too. The match-three puzzles are engaging and fun, and irresistible with the characters from Frozen.
The app is free to download, and includes some optional in-app purchases. You can choose from an assortment of power-ups, extra lives, and other game enhancing goodies at prices ranging from ninety-nine cents to $2.99. There are currently 10 options for purchase, and developers are sure to add more.
Inside Out Thought Bubbles
iOS App Store / Google Play Store
Kids start learning a bit more about emotions as they help match, sort and burst Riley's memory bubbles. Inspired by the movie, take a journey throughout some of the best scenes while sharpening puzzle-solving skills. The game brings arcade-style fun to the concepts about emotions taken straight from the popular movie, complete with power-ups and other game-enhancements. It features 3D animations and voice actors from the film.
This app is free to download and includes a wide array of in-app purchases. You can buy power-ups, extra gems and other types of game enhancements for prices ranging from $1.39 to $139.99.
Malificent Free Fall
iOS App Store / Google Play Store
Gorgeous graphics are one big attraction for this match-three type game based on the popular Disney movie. Just slide items around to make sets of three or more that match. The concept is simple, but the game is deceptively addictive. And there are tons of levels to keep you playing for hours or even days.
The app is free to download but does include in-app purchases for in-game enhancements like unlimited lives and magic packs. There's also a Malificent book available through the in-app purchase system. The items range in cost between ninety-nine cents and $49.99. Developers also note that there advertisements from Disney in this app.
Star Wars: Commander
iOS App Store / Google Play Store
Here is one of an entire series of official Star Wars apps that are sure to please your Fan of the Force. This base-building strategy game is appropriate for children ages 9 and up, due to some fantasy violence, so parents may wish to preview the game before turning kids loose with it. Players get to choose which side of the Galactic Empire War they want to support, build their base, recruit and train their army, then battle iconic characters like Darth Vader and Luke Skywalker.
This app is free to download and includes options for in-app purchases designed to enhance game play. The items include varying numbers of crystals (the game currency), and cost between $1.99 and $99.99.
---
Top Marvel Hero Apps
MARVEL Contest of Champions
iOS App Store / Google Play Store
Your favorite Super Heros and Villains come together for some epic battles within the Contest of Champions app. Most appropriate for teenagers, you're allowed to team up with friends to create alliances as you battle it out among the best. The heroes will journey through an exciting Marvel storyline, battling and teaming up, earning points and raising their stats along the way.
The app is free to download and includes various options for in-app purchases ranging from ninety-nine cents to $99.99. Parents should be aware that this app does encourage players to team up with other players and rewards those who join such teams. Please be sure to preview it before allowing children to play.
MARVEL Puzzle Quest: Hero RPG
iOS App Store / Google Play Store
Your favorites Super Heroes and Villains come together in this match-3 puzzle game! It's also a story-telling app that will have the kids entertained all afternoon long, if you let them. It's full of power-ups, battles, and strategy. Collect super heroes and bring their special powers to bear on the gameboard to improve your team's performance.
This game is free to play and offers an array of in-app purchases ranging from ninety-nine cents to $99.99. It also puts players in touch with other players from around the world, so parents of younger kids should preview before deciding if it's right for the family. This game has an age rating of 9+.
---
Best Nickelodeon Apps

Nick
iOS App Store / Google Play Store
The Nick by Nickelodeon app is a one-stop shop for everyone to watch their favorite shows and play games! From Spongebob to TMNT, there are tons of ways to treat the kids with some down time alongside their favorite characters. Kids can watch full epis
odes of their favorites the day after they are shown on Nickelodeon.
This app is free to download. There is also a selection of thematic games for children to enjoy. Some users do complain that too many episodes are locked too quickly, so be aware that users may lose access to some.
Nick Jr. Books
The Nick. Jr. Books app has the ability to ignite a little one's love for reading. Featuring a collec
tion of digital books holding a variety of favorite Nickelodeon characters such as Paw Patrol and Shimmer and Shine, kids get three different narrative choices depending on the
ir skill level. But the beauty is, readers can grow along with the app.
The free version of this app includes 3 books for kids to enjoy. There are an additional 10 books available as in-app purchases of $2.99 each.
PAW PATROL: Air & Sea
iOS App Store / Google Play Store
The team got new flying suits so it's time to take flight! Allow the little ones to have some fun with their favorite pups in this adventure game. Counting and problem-solving skills are all sharpened throughout the journey. Kids can collect pup treats, travel to 3 different locations, and unlock new tricks.
This app is great for the preschool set, and is $2.99 on the App Store. An in-app purchase of $1.99 opens up the Sea Patrol.
Simmer & Shine: Carpet Ride
iOS App Store / Google Play Store
Not only will preschoolers get to join along on a journey with their favorite genies, they'll be introduced to basic math concepts while they do it! Helping with a bit of magic and finding treasure too, it's be a fun afternoon for the little ones. Kids can collect unique power-ups that enhance their genii power while they play.
This app costs $2.99 and is targeted to preschool children, particularly fans of the Shimmer & Shine Genies. There are 50 flying levels and 50 prizes to earn.
Little Charmers: Sparkle Up
How does a magic makeover sound? Cast spells, change the colors on the screen, switch outfits and accessories and more within this fun app! With bouts of creativity and imagination, your very own Little Charmer will be filled with inspiration. Each page is filled with magical items that transform when clicked, putting surprises around every corner. Kids can make new potions and spells, and even play with the magical pets, Seven, Flare, and Treble!
This app is completely free to download and play. It does offer a social media feature where children can snap photos of their favorite scenes and post them to Facebook or Twitter, but there is a parental gate to limit that access.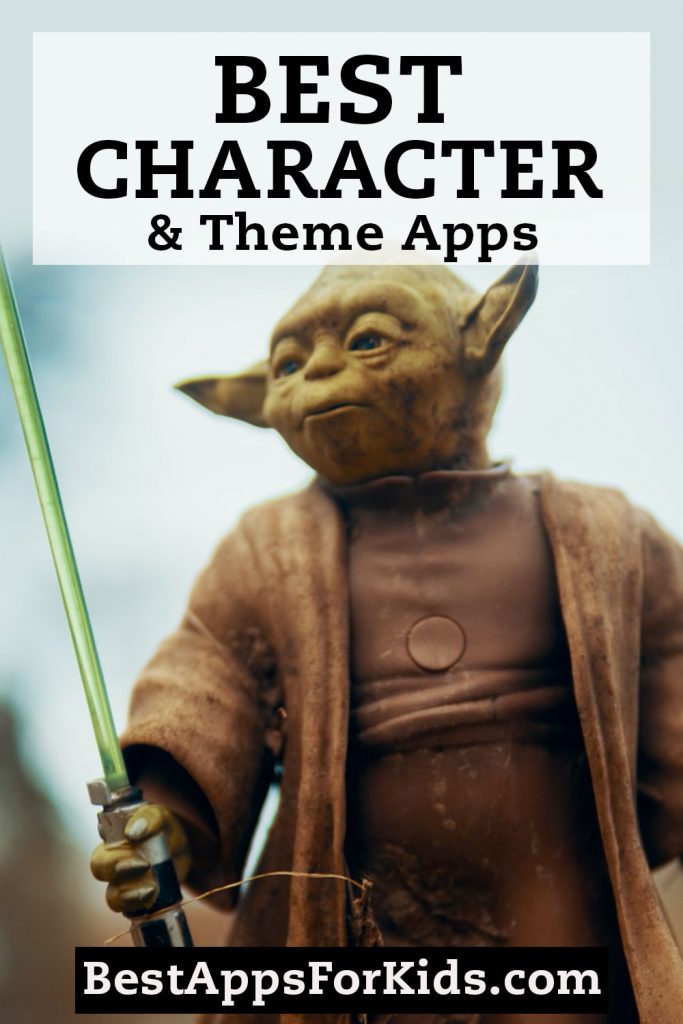 ---