We Reviewed Dozens Of The Best LEGO Apps on iOS & Android So You Don't Have To. Here Are Our Top Picks.
Building with Legos is a pastime that's been a favorite for decades now. Kids not only improve their coordination, but also build spatial skills, improve their logical thinking skills, and develop their problem-solving skills.
Legos are grand fun in the real world, and now your kids (and you!) can enjoy them virtually and on the go with mobile apps. Virtual Legos are portable, so you can have fun anywhere. They also build many of the same skills as the real-world versions. Check out these winners!
Legos® for the Little Ones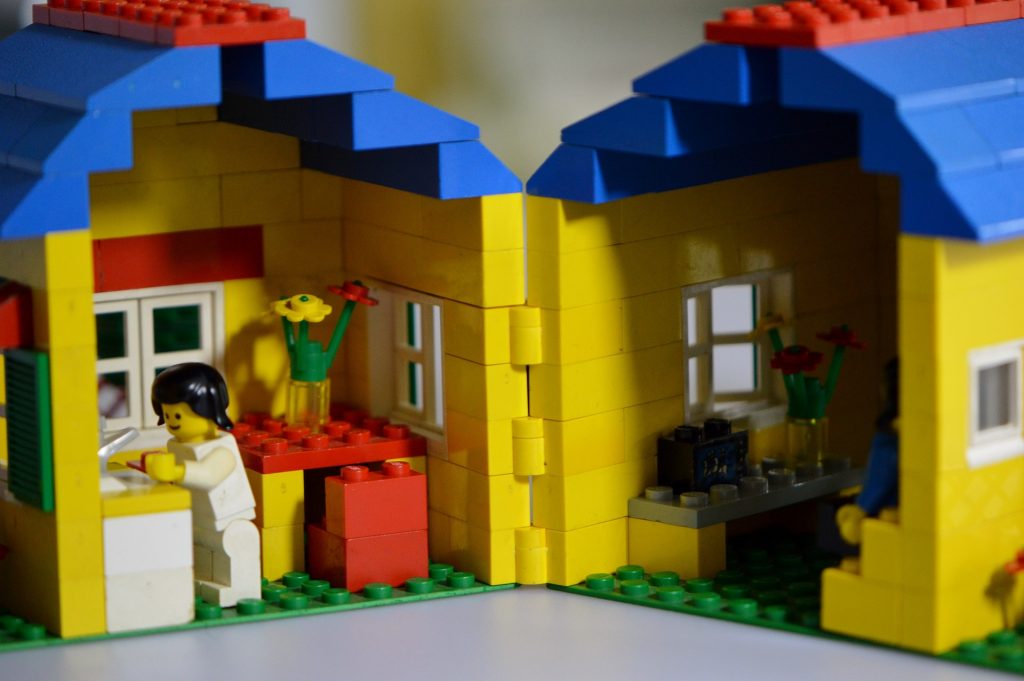 LEGO® Create and Cruise
Get the youngsters aged 4-7 into the act with this sweet building and driving game. The kids will get a healthy dose of problem-solving and creative thinking as they explore and experiment with familiar themes, like home, castles, and more. The app not only allows for creative digital play, but it will also inspire the kids to play with the real toy offline and give them some great ideas to try out.
Developers have ensured that young players are safe as they play with this app-there are no outside connections, and the only advertisements or product information they will see is related to Lego System products. The app is free to download and to play.
LEGO® Duplo® Train
What preschooler doesn't love a train? Use digital versions of the familiar pieces to build, load and unload your very own train in this cute app. The bright, fun landscape is interactive, and kids from 1 ½ to 5 years old will play for hours.
The app requires no reading and uses an intuitive interface. It's also completely closed. Even the typical Lego advertisements and product information are protected behind a parent gate. The app is free so enjoy!
LEGO® Duplo® Town
Toddlers can build to their heart's content with this intuitive software. It's brightly colored and easy to use. Kids will develop their fine motor skills, build language skills, and have opportunities to be creative. One unique aspect is that kids can not only build, but they can demolish too.
This free app is very child-friendly. There are no in-app purchases or outside links, so parents can rest assured that their kids can play for hours in complete safety.
Lego® Themed Fun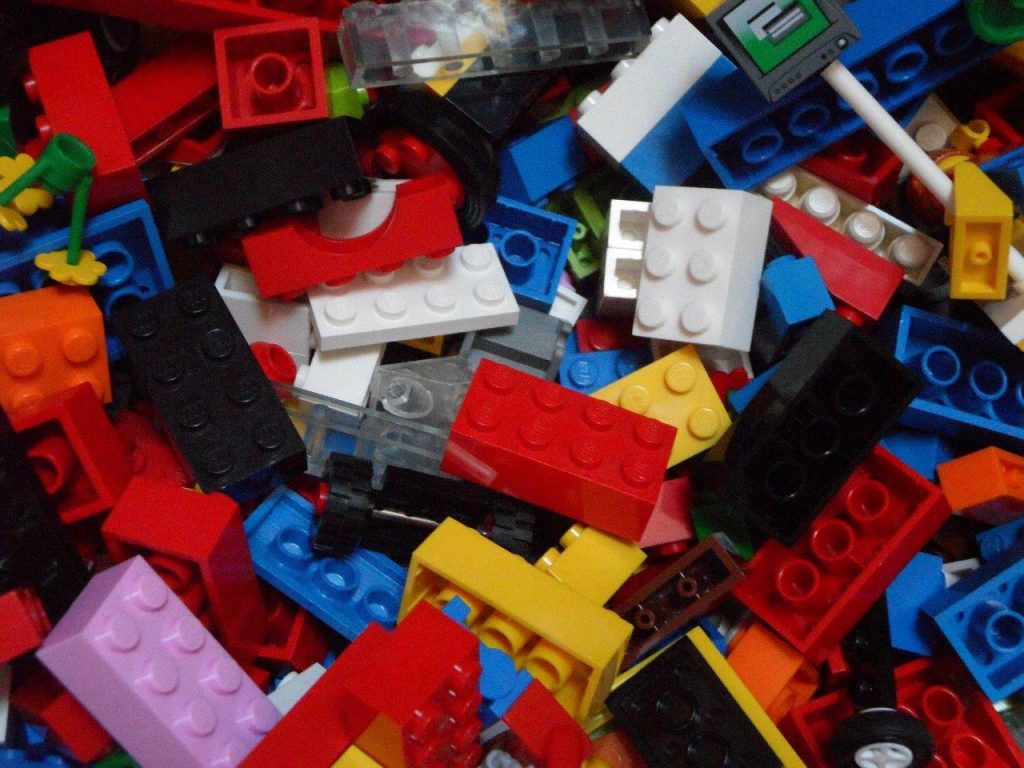 Lego® Life
iOS App Store / Google Play Store
Lego Life is a community/social network for young Lego fans. Users will find cool builds and can share their best creations with other kids. There are videos to watch and community-wide challenges to fulfill. You can even digitalize your Lego sets by simply scanning the QR code.
Developers have worked hard to make this a safe community for children. Kids use nicknames only in the community, and posts are moderated. There is no option for direct chatting. The app is free to download and to use.
Lego® Star Wars™: TCS
iOS App Store / Google Play Store
Lego Star Wars: The Complete Saga is a mammoth app that will occupy both Star Wars and Lego fans for hundreds of hours. The app will carry players through the entire Star Wars story and has loads of replay value, too, since there are 120 different playable characters to unlock and 36 story levels plus bonus content.
The application is huge, however, and will likely require shutting down background apps and other steps to maintain system stability. It takes up a whopping 1.44 GB of space on your memory. In-app purchases range from ninety-nine cents to $1.99, or you can unlock the entire game at one time for $6.99.
Lego® Batman: DC Super Heroes
iOS App Store / Google Play Store
This app features 80 playable characters with even more super abilities and gadgets. The mini-figures talk as well, so there's more depth and action to the story. Comic-book style action mixes with Lego fun as Batman and his friends battle classic villains with classic humor.
The app costs $4.99. In-app purchases range from ninety-nine cents to $9.99. Parents should expect the usual mild cartoon violence, but all in all, it's not too objectionable for comic superhero fans.
Lego® Movie 2™ Movie Maker
iOS App Store / Google Play Store
This app is available on phones only. It allows users to create any type of movie they want but pushes the purchase of the Lego Movie 2 playset to recreate scenes from the popular movie.
Movies can be shared via a Lego Account, which requires registration by an adult. The company screens for movies that include personally-identifiable information, to protect young users, but this app is recommended for children ages 9 and above. The app is free to download and use.
Lego® Jurassic World™
iOS App Store / Google Play Store
Dinosaur lovers will fall right into this app that uses the storylines from all four movies in Lego format to tickle their fancy. Play each of 16 dinosaurs ranging from friendly triceratops to the mighty T-Rex. Collect Lego Amber and experiment with dino DNA to create entirely new creatures.
There are several missions, plus free play modes, so there is something for everyone here. The app includes tons of playable characters, playable dinos, and some areas for free play. It costs $4.99.
Lego® Harry Potter Years 1-4
Play many of the characters from the beloved series in this great game. If you love Quiddich or want to attend Hogwarts, this is the app for you. Customize your characters with hundreds of different Harry Potter themed pieces. There are even areas of play to discover outside of the storyline.
This app costs $4.99. Look for the companion, Harry Potter Years 5-7, too!
Lego® Ninjago: Shadow of Ronin
iOS App Store / Google Play Store
It's up to you to save Ninjago from the newest threat: Ronin. This themed app has its root in the Ninjago TV series. You can explore Ninjago, uncover secret weapons, and defend against familiar enemies, too. You might even develop your Spinjitsu power!
The app costs $4.99. Have fun!
Lego® Robots
Fix the Factory: Lego® Mindstorms®
iOS App Store / Google Play Store
Combine Legos and coding in this fun app that challenges users to control EV3RSTORM, the Mindstorms robot, as it works to put misplaced battery packs where they belong in a massive factory. The app is loaded with puzzles, games, and other fun that is accessed while learning computer coding. The game will have users competing with themselves to roll through levels with the best time, accuracy, fewest attempts, and more, so there are multiple ways to play.
Users will learn to be masters of simple coding, spatial awareness, logical and strategic thinking and more. It's hard to miss when you get to control a super-cool robot! The app is free, so enjoy!
Projects for Lego® MindStorms®
iOS App Store / Google Play Store
MindStorms sets provide almost endless possibilities for creativity, but if kids need a bit of a boost, here is a collection of ideas that will send them soaring once more. The app includes dozens of ideas for mechanisms and pieces that kids will love. Each includes a list of required parts, minimal text, and lots of instructional pictures.
This app is not part of the official Lego family, so it operates a bit differently than most. It currently includes 14 projects, with indications that developers plan to add more. The app costs ninety-nine cents.
Lego® Boost
iOS App Store / Google Play Store
In this unique marketing twist, Lego owners of Boost series sets can access controls to make their creations come to life. The Boost sets are designed to be codable and this app is the key to making them go. Users will need at least one of the compatible Boost sets, then they'll be able to drive the trucks, control the robots, and so forth.
This free app does require access to specific Lego sets. You can check to see if the set you have is compatible here.