We Reviewed Dozens Of The Best Healthy Eating Apps For Kids So You Don't Have To. Here Are Our Top Picks.
Childhood obesity threatens the healthy future of a lot of children. In the U.S alone we spend approximately $150 billion every year to treat obesity-related conditions, and that number is growing. Obesity rates tripled in the past 30 years, a trend that means, for the first time in our history. We need to help our kids learn healthy habits early so they can live long and exciting lives.
There's no time like the present to teach children about the importance of eating healthy to keep their bodies strong. We have put together a list of apps that encourage kids to make good food choices through fun, entertaining, and educational games that are fun for the whole family.
Some apps may be rated age 9+. Enjoy!
Fun & Game Apps for Kids
Color Quest AR

Price: Free with in-app purchases
iOS App Store / Google Play Store
Get a load of the fruits and vegetables that it takes to keep the body healthy! Kids get to color their favorite character, press a magic button, and see it come to life with fun facts about nutrition and health.
The app is completely free to play, and will be fun for the whole family. There are available in-app purchases for additional content and subscription options for $1.99 per month or $19.99 annually to unlock additional characters. It's a great way to teach healthy eating and other healthy habits.
My Food-Nutrition for Kids

Price: $2.99
Kids will have a chance to learn about food and nutrition facts with this fun app. It's very STEM-based, and encourages experimentation and learning by doing. Curiosity is rewarded, and there are no stressful points or levels.
The app teaches kids about where and how their favorite foods are grown and why they are good for the body.
Informative and Fun
Eat & Move-O-Matic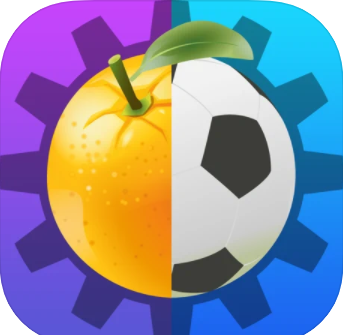 Price: Free
This great app helps children learn about the foods they eat and other steps toward healthy living. It was designed to support the Youth Voice: Youth Choice program from the National 4-H Program, so you know there's a wealth of positive information and ideas here.
One of the main themes is to teach children how small changes can add up to big differences in their lives. The app is fun, the messaging is positive, and the program is free. Check it out!
Grow Garden

Price: $3.99 on iOS Store; $5.99 on Google Play Store
iOS App Store / Google Play Store
This great family activity will help everyone learn about organic farming and sustainable food options.  Kids will learn all about composting, building nutrional soil, and creating a more sustainable world in general.
The app is "gamified," making it interesting and entertaining for kids to learn and grow. So why not earn some badges and awards while you learn!
Monitoring and Improving Diets
Fooducate- Eat Better Coach

Price: Free with in-app purchases
iOS App Store / Google Play Store
Here's an easy-to-use diet monitor that is great for anyone who wants to change eating habits. It will help kids spot troublesome things like added sugars and too much fat in the foods they are choosing. Parents will need to assist younger kids, but older users will be fine and get the help they need to reach their goals.
The app includes a huge foods database, a diet and exercise tracker, and much more. In-app purchases are available for monthly or annual Pro versions that open up additional features, as well as specialized help for allergens or monitoring gluten.