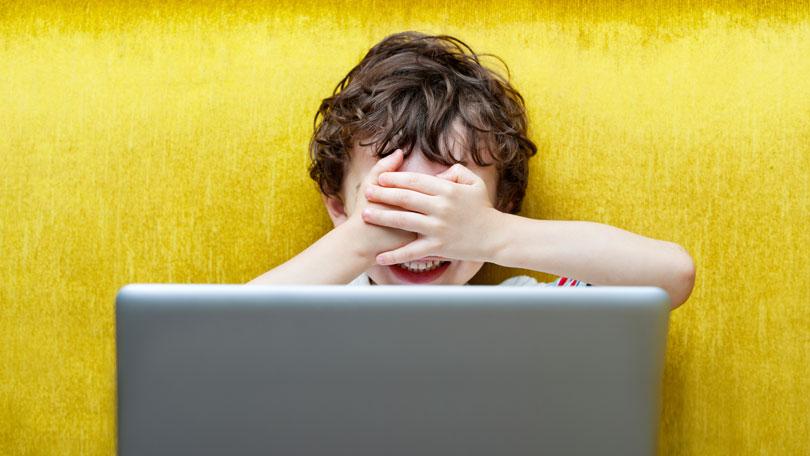 We teach our children how to keep themselves safe outside their homes at a very young age. The stranger danger is a real thing and we constantly remind them how they should behave when approached by strangers. However, there comes a time when children start to use smart devices and the Internet for more than looking at fun TV shows online. They start to interact with others their age online, to play with them and to involve more with persons on the web at a very young age, today. Cyber safety is a topic that should be approached in families earlier and earlier, as children become more skilled in using the web. They have tons of information at their fingertips and the ability to search various topics instantly. In this context, we have to implement some online safety strategies and to teach children about the potential dangers of the Internet. Below are multiple ways in which you can keep your children safe online.
Have THE Discussion
Children are curious by nature and by simply not allowing certain things, without a simple explanation won't help much. They will most likely disobey you if you don't have an honest discussion with them on the topic. Talk about the risks to which social media exposes young people if used improperly. Don't be confrontational because they will most likely believe they did something wrong and they won't come asking for help in case something appears. Ask open-ended questions as children seem to react better to those. Let your child know what bullying is and that they can ever come to you if subjected to such behaviors. Also, let them know that whenever they come across disturbing content, they can always come to inform you and ask for help.
One in five children who use the Internet has been solicited. One in four has seen unwanted pornography. More than half of the teens who use the Internet have received at a point in time an email or instant message from a stranger and 50% of them have replied. Make sure that your child is not one of those.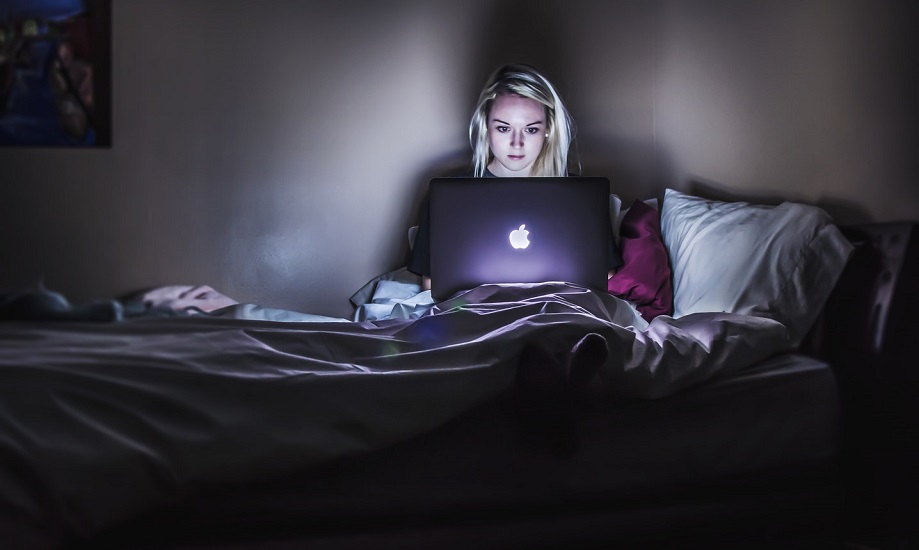 Teach Them About Digital Citizenship
Make sure that your children have a good grip on digital citizenship and know how to practice a good one. Make sure that your children fully understand that the Internet is a public space and once you post something on it, there are few chances for it to completely disappear. In fact, let them know that their online activity can follow them for the rest of their lives, can impact their employment chances and their future as a whole. Make sure that they are provided with information on the consequences of poor online conduct and how could it impact them and others as well.
Let them know that college admission officials may look at all their online profiles. And whether your child likes it or not, they will find information about them. Help your child make sure that they will only find positive information.
Take Control of Their Online Privacy
Social media platforms such as Instagram or Facebook can be set to private. Make sure that your child knows that and that all their accounts have their privacy settings reviewed and are properly set. This can stop unwanted strangers from contacting your child and viewing their posts. Let them know that they can take full control over who can and cannot see their online content. Teach them how to check profiles and see who the person associated with them is. Usually, all Facebook profiles are associated with a phone number. Your child can easily verify the identity of the owner by performing a reverse phone lookup. This is a useful trick for both parents and children.
Make an Effort and Educate Yourself
To know from what you must protect your children, you must know the dangers online. Try to stay up-to-date with all that is trending among children their age, popular blogs and platforms as well as frequently-used apps by teens. Make sure that you get to know all the important safety considerations about each app, individually. For instance, Yubo is a popular app among children and teens. It is the app previously known as Yellow and is a free mobile app that lets users connect based on their location. You can think of it as the teen version of Tinder. Users can swipe left or right to accept or decline chat invitations. They can also share photos and videos when chatting. The risk associated with this app is that the minimum age requirement is set at 13, but there is no way to verify a user's age. Thus, sexual predators may profit from this weakness and your child has higher chances of being exposed to explicit sexual content.
Set Clear Rules and Boundaries
As a family, create ground rules for your home in regards to screen time, phone use and passwords. You should have access to your children's phones when they are young and you should be able to search for suspicious online activity, friends, messages and media content. Also, make sure that you place computers in common family areas where you have a clear view of your child's monitor and supervise their activity. Plus, it will allow you to stick to screen time better.
Filer the Internet
To make sure that your children are not exposed to dubious and dangerous content online, you should use all the necessary resources that allow you a better filtering process of the Internet. Also, learn how you can control platforms such as YouTube to make sure that they are in safe mode. Some tools allow parents to manage restrictions and time limits without altering their own online experience.
These are some amazing tips and tricks all parents can use to enable their children to remain safe on the Internet. Make sure that you periodically review their online activity so they are not exposed to any sort of unwanted content or poor behaviors like bullying.