We Reviewed Dozens Of The Best Writing Apps for Kids So You Don't Have To. Here Are Our Top Picks.
Here's a list of great writing apps that help children along every step of the writing process.
Writing is a complex task! Let your digital device take some of the tedium out of practice. Apps can help motivate kids and make all that practice more enjoyable when they are young, and can be tools that will help them hone their skills and get ready for college or adult life when they are older.
Whether your child is three or seventeen, there are some great apps available to help them become better at writing.  Check out this selection of handwriting helpers, grammar knowledge builders, and writing improvement systems to put them over the top at school and for life. Help them master the basics and then fine-tune their skills anytime and anywhere with these digital tools.
For the Preschool/Kindergarten Crowd: Fun with Letters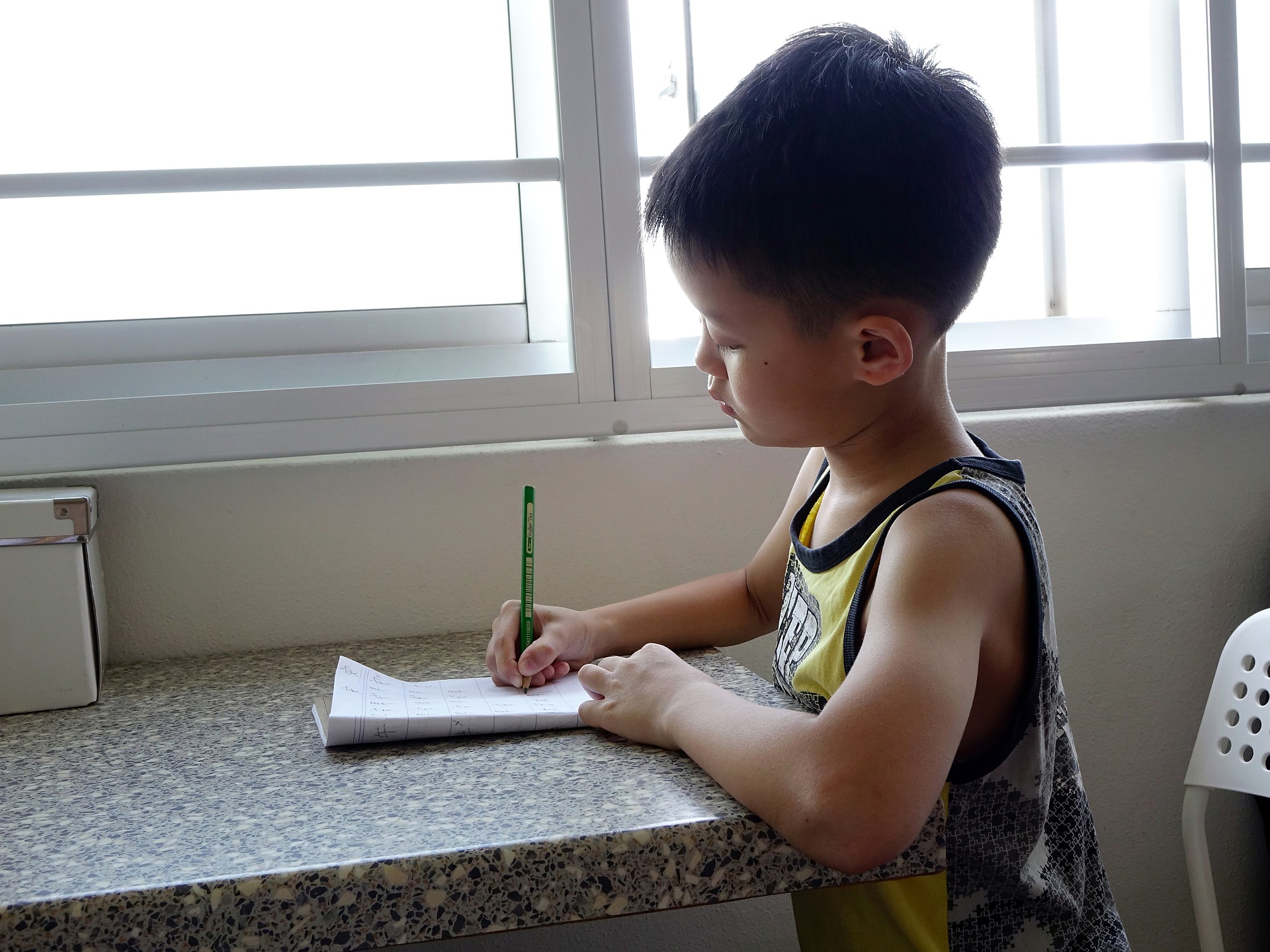 Dexteria Jr. – Fine Motor Skill Development
Dexterity Junior offers a wide array of pre-writing exercises designed to help toddlers and preschoolers develop the fine motor coordination needed to write. This award-winning app includes activities to build finger strength, dexterity, and coordination.
Teachers and occupational therapists will love that the app can provide detailed progress reports, and with in-app purchase, can support multiple users. Developers also have a less-expensive option for classroom or practice use, so be sure to check that out if you run a program.
iTrace
iTrace is the perfect app for preschoolers and kindergarteners to learn letterforms. The app adds digital pizzazz to the necessary drill and practice for forming letters. Choose from traditional Zander-Blosser print, Handwriting Without Tears, or De'Nealian Script. Set up to practice capitals, lower case, name writing, or writing other words.
iTrace is a one-stop-shop for tracing and copying. Kids can get the practice they need to develop legible writing with the intrinsic motivation of digital activities. It costs $3.99 on the App Store.
ABC Kids- Tracing & Phonics
iOS App Store / Google Play Store
Your toddlers and preschoolers will delight in the letters they learn with this tracing and phonics app. It's designed with little ones in mind, so the games are engaging and fun. Kids can follow the arrows to make sure they learn proper strokes to form the letters correctly and collect stickers along the way. What kid doesn't love stickers?
ABC Kids is very safe, with special designs to prevent kids from accidentally exiting the app, and no links or in-app purchases. Developers were very careful to make the app as kid-friendly as can be! The app is free, too!
Writing Wizard
iOS App Store / Google Play Store
Here's another award-winner that will knock your socks off. This highly-engaging app will grab and hold kids' attention using bright animations and mini-games. When tracing is completed, letters come to life.
Best of all, this app will be useful long after kids are out of the tracing phase. Parents or teachers can load in spelling words or other lists that children need to study to create a fantastic tool that could be a favorite throughout elementary school. It's $3.99, and kids will learn so much!
Elementary Grades: Learning About Basic Skills
Clicker Sentences
Crick Software – $32.99
Here is an awesome system to get kids writing no matter what their needs. The app allows for individualized, scaffolded instruction with a choice between custom-designed sentences and sentences from a built-in library.
This powerful classroom tool allows for differentiated instruction suitable for every level of student learning to write sentences. Users can control word placement, availability of a model, and sound/on-demand voice over of words. The app costs $54.99 but is well worth the investment, particularly in a classroom or homeschool setting.
Complete the Sentence – A Sentence Maker for Kids
Let kids learn to create simple sentences with this fill-in-the-blank activity. Activities move from simple phrases to sentences and beyond to paragraphs with missing words, progressively challenging students as they learn and grow.
The sentences are perfect for teaching grammar, idioms and meanings using colorful illustrations. This app can help children learn more about the English language, and is perfect for people learning English, as well. The app is free on Google Play.
Grammaropolis
Grammaropolis features animated characters representing parts of speech and video shorts to teach about them in much the same manner as the old Schoolhouse Rock series. Elementary aged students will love the fast pace and quick drill exercises. They will hardly notice they are learning!
The free portion lets kids explore nouns, and the other seven parts of speech are available with an in-app purchase. Buy each one separately for ninety-nine cents each or purchase the entire set for $5.99.
Punctuation & Capitalization
Jump right into punctuation with this "police force" of grammar: the marks that "police" words and make things orderly. Use the puzzles to practice, then try your skills out on the quizzes. Kids will be asked to drag and drop correct punctuation into sentences and even paragraphs.
This app is a one-stop shop for learning about basic punctuation. It even includes bonus sections about capitalization and abbreviations. The App costs $2.99 and will provide a wealth of important practice for kids.
Toontastic 3D
Let kids try their hand at one of the most motivating forms of writing: cartoons. The app comes with a wide array of pre-drawn characters and props, and also includes a powerful creation tool so kids can turn their imaginations loose. Add soundtracks and much more to enhance just about any story.
Give your kids an outstanding creative outlet with this comprehensive storytelling platform. There are almost no limits on where their words can take them. This app is free to download.
How to Write a Paragraph
Learn about the basic building block of writing, the paragraph. This app (after in-app purchase) teaches students all about how to own the art of writing a paragraph. Once they can do that, all other forms of writing are open to them.
This app is a mini-curriculum, designed to be used to teach about how to write a good paragraph. Unlock the full program with an in-app purchase of $1.99.
Middle & High School: Papers, Essays, & Reports, Oh MY!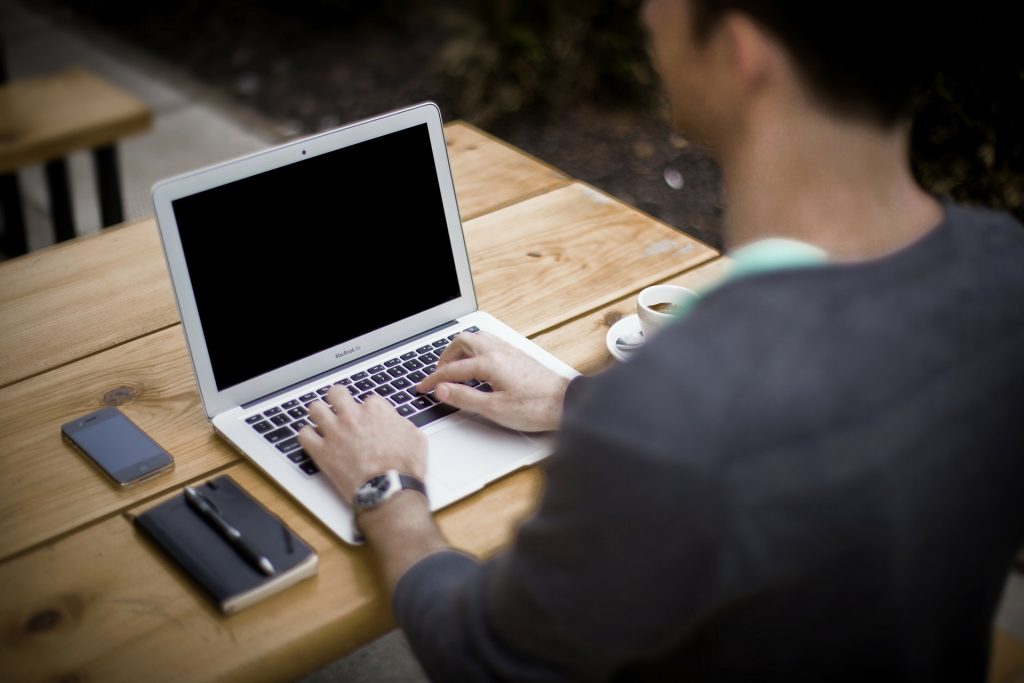 Writing Challenge
iOS App Store / Google Play Store
Turn writing into a game with this creative and inspiring app. The game is afoot when you first turn it on. The app provides a creative writing prompt to get you started, then at preset intervals, it adds another prompt to keep you going.
It's the perfect way to challenge students to get writing daily. Teachers and coaches everywhere know that the best way to improve writing is to write, and this app is designed to get students writing regularly. The app costs $1.99.
Character Prompts
iOS App Store / Google Play Store
This app is sure to spark a creative fire in young authors! It generates unique characters (complete with detailed backgrounds) at the touch of a button. Each one is great for adding to a story or building a whole new tale around.
Each character features 19 different traits that are populated by an extensive database forming totally new and randomized people. Once you generate a few, you'll have a ball creating a story to go with them. The app is only $1.99 and opens up a vein of creativity that might jumpstart even reluctant writers.
Guided Essay Writer
Students can get the jump on their next essay project with this great tool. Guided Essay Writer has guidance on just about every aspect of writing a high-level essay that's sure to get a great grade, from introduction to conclusion and beyond.
The app even will help with in-line citations and can keep track of progress in terms of the number of words or number of pages. It's perfect for those big assignments in high school and beyond. You can purchase this app for $1.99.
Essay Launcher
Here's the perfect app for reluctant writers. It walks students through the steps of creating an outline, a rough draft, and a final project. Answer just one question at a time and before you know it, you'll be expressing your thoughts like a pro.
This app uses the Open Dyslexic font that will help even struggling students read and write with more ease than ever before. It walks students through the steps to good writing and will have even the most reluctant of students writing in no time. The app costs $2.99 and may be just the tool to help a reluctant or struggling writer on those larger assignments.
Simple Mind + Mind Mapping
iOS App Store / Google Play Store
Mind mapping can be an outstanding tool for planning larger projects, and writing is no exception. This is one of many similar apps that allow users to see and create connections between and among ideas to organize thoughts. It's great for visual learners, in particular.
The free version of the app has enough to get you hooked on mind-mapping. The full version can be purchased for $6.99 and adds countless features. The app is free to try, and costs $6.99 to upgrade to the full version.