Logic puzzles are great for brain exercise, no matter how old the players are! And happily, the skills needed to be successful at these motivating activities are also the exact same skills that kids need to be successful at school. App developers have created a host of choices for all age groups and with a myriad of themes, so there's something here for everyone. Many have literally thousands of levels, so the whole family can enjoy the activity. So go and stretch those logic and thinking muscles and have fun!
Logic for the Littles (Toddlers and Preschoolers)
Inventioneers
Filimundus AB – Free with in-app purchases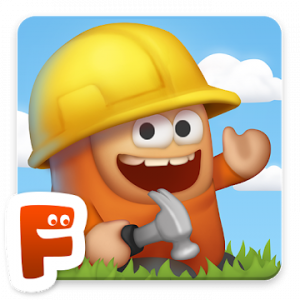 Young children (and even older ones!) will enjoy creating their very own inventions with the help of the friendly little Inventioneers- adorable personified physics attributes. Kids will need to put on their thinking caps to create solutions to the problems presented and get everything working correctly.
The app comes with 3 free chapters for everyone to enjoy. The full version (5 more chapters) costs $4.99. There are other purchase options, as well.
Toddler Puzzle Games for Kids
Bimi Boo Kids Learning Games for Toddlers FZ LLC – Free with in-app purchases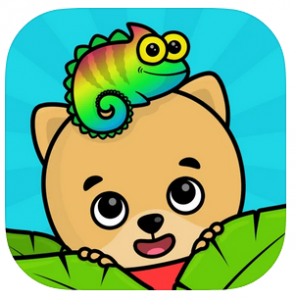 This app offers a collection of 96 jigsaw, coloring, and dot-to-dot puzzles suitable for the preschool crowd. Kids will develop logical thinking skills while honing fine motor, visual closure, and a host of other critical skills.
The app is suitable for children from two to five years old. Additional puzzle packs are available for $1.99 or you can unlock the entire game for $7.99. Puzzle packs are themed and feature funny sound effects and entertaining characters that children will love.
There are still more choices offered in the article, Awesome Puzzle and Problem Solving Apps to Keep Little Minds Learning. Check them out too!
Puzzles for Elementary Kids
Flow Free
Big Duck Games LLC – Free with in-app purchases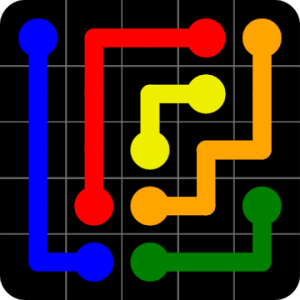 This game is as fun as it is visually appealing. It's bright, colorful, and engaging, and can be played by puzzlers of all ages. The object is to connect matching colored dots with the same color of pipe without touching or crossing other colored lines. The first few levels will ease your mind and lull you into complacency. Just when you think you have the puzzle mastered and can do anything, it will suddenly seem impossible and take you days to figure out.
Flow Free includes over 2,500 free levels plus a daily challenge. There are ten different board sizes and levels of complexity, plus several free expansion packs. Hints are available in bundles ranging from ninety-nine cents to $2.99, and additional packs of puzzles are available for in-app purchase as well.
KIDS ROOM – room escape game
Noprops – Free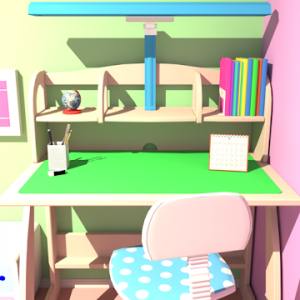 Here's a digital version of the real-life escape-the-room puzzles. Find the numbers, crack the code, locate the key, and much more to move through this puzzle. The challenges are kid-appropriate, so it will give brains a workout without being frustrating.
The game is free to download and play. It's colorful and engaging, so what's not to love? This developer also has other Escape Room themed games, so if you like this one, be sure to check out some of the other titles.
Winky Think Logic Puzzles
Little 10 Robot – $2.99
Winky Think Logic Puzzles take shape, color, and position puzzles to a whole new level. The first few levels are simple enough for the preschoolers, and the upper levels are challenging for most adults, so this app has an incredible age range and staying power over the years. It makes great family fun!
There are 180 puzzles, ordered by level of difficulty. Players will not only develop their logical thinking skills, but also other critical academic traits like observation, reasoning, spatial cognition and motor skills. Read the full review here, and then give it a try!
Daily Logic Puzzles & Number Games
AK Puzzle Book: Daily Puzzle Games and Riddles- Free with in-app purchases
Daily Logic Puzzles & Number Games will keep everyone on their mental toes. There are classics like sudoku, nonograms, and match 3 games, as well as some unique and clever challenges that you probably have not seen before. Thousands of puzzles will keep players occupied for hours.
It would be tough to find a commercial puzzle book that has this much variety in puzzle types and levels. There is something here for absolutely everyone. The app also offers in-app purchases ranging from ninety-nine cents to $29.99.
Addictive Puzzle Fun for Teens and Adults
Einstein's Riddle Logic Puzzles
Rottz Games – Free with in-app purchases
With 5,000 free puzzles and 15 free daily challenges, Einstein's Riddle Logic Puzzles may be the only logic puzzle app you need. These grid-based logic riddles will challenge young and old alike. Grid sizes range from 4 x 4 all the way up to 16 x 9! Follow the clues (like the Englishman drinks milk, the man who owns the zebra lives in the yellow house, and so forth) to answer the final question in each puzzle.
You can see your score in relation to other players. There are in-app purchases available for $6.49. These puzzles can really twist your brain into knots, but each one has a real solution.
.projekt
Kyrylo Kuzyk – $2.99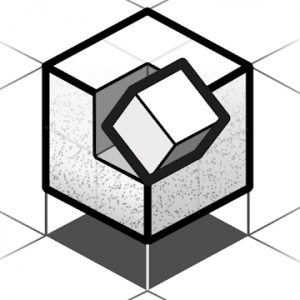 Challenge spatial awareness with this unique set of puzzles. The challenge is to create block sculptures that match silhouettes using the tools available. It's mind-bending, but also very relaxing. There is no time pressure or scoring pressure, just a chance to exercise your creativity and understanding of geometric principles.
This game costs $2.99 and has no outside advertisements. It uses augmented reality and has 100 levels with more promised to come from the developer. The game promises hours of mental gymnastics that will support spatial logic.
Brain It On!
Orbital Nine Games Inc. – Free with in-app purchases
Brain It On! will give your creativity a real workout. The challenge is to draw on the screen to solve the puzzle. There are multiple solutions to each one, but only one way is the best and most efficient. Can you find it? The app includes dozens of puzzles for free.
In-app purchases will allow you to remove advertisements, acquire new puzzle packs, or unlock the full game for prices ranging from ninety-nine cents to $3.99. The app also allows competition with friends and others around the world.
The Room
Fireproof Studios Limited – $0.99
Solve logic puzzles to escape the rooms in this go-to escape puzzle series. There are multiple titles to explore after you finish this one. This highly rated game starts you off with a mysterious note and drags you into immersive play that you won't soon forget.
If you enjoy this offering, be sure to look at the other games by this developer, including The Room Two, The Room Three, The Room Pocket Games, and The Room: Old Sins. Parents should note, however, that the games include mild fear/horror themes so they may wish to preview before younger players indulge.