Multiplayer apps are all the rage, but what can you do if your younger teen or preteen wants to get in on the action like the adults or the older siblings? Find some safe multiplayer apps that you can feel good about approving, of course!  Your child will want the excitement, adventure, and interaction that go with multiplayer apps, but you want to be assured that there are few risks to your youngster. Here are some apps that fit the bill!
For the Youngest Players
Avo!
Playdeo – Free with in-app purchases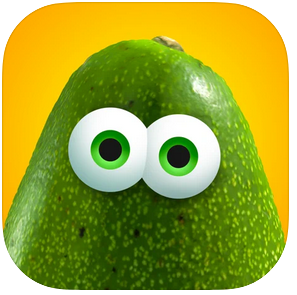 Thanks to digital magic, an avocado has actually come to life in this delightful multiplayer game that even preschool family members can enjoy. As Avo, players get to find clues, solve puzzles, and go on amazing adventures. You can even customize your avocado and get into shooting movies as you play.
Up to 6 players can join in the fun. The game consists of 8 chapters, the first two of which come with your download. Additional chapters cost ninety-nine cents individually, or can be purchased as a group for $5.99.
My Town World- 3D Mini-Games for Kids
My Town Games Ltd. – Free with in-app purchases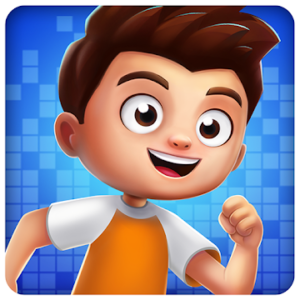 Here's a safe, multiplayer adventure game that will appeal to younger players as well as older kids. The three mini-games will accommodate up to 20 kids in one game. There are also quite a few other pastimes within the app, including adopting a pet, customizing the avatar, collecting accessories and clothing, and more.
This game does include an in-game chat system designed for players to  help one another. There are also in-app purchases ranging from ninety-nine cents to $49.99.
Terraria
505 Games srl – $4.99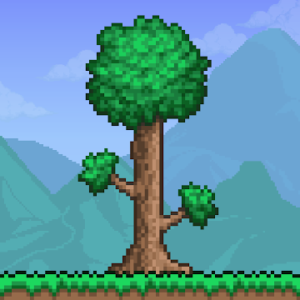 Build and explore entire worlds in this app that has migrated from video game console to mobile device. Up to 7 people can play at one time on a local or device-to-device wifi, making it perfect for families. If your child enjoys Minecraft, he or she will love this one, too. There are over 20 biomes to explore, 400 enemies to conquer, and 20 NPCs to get to know.
There are some references to alcohol, some blood and gore, and some cartoon violence, so parents of young players might want to evaluate the game before including very young players. This is the full game, reimagined and retooled to make a fabulous mobile experience.
Marble Mixer
GameHouse – $1.99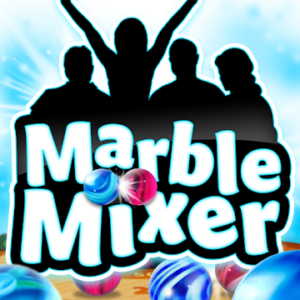 This unique marble game features three modes that change up game play to keep things interesting. It's a digital version of flick-and-shoot marbles, but perfect for families and small groups of friends with 1-4 players.
The reviews of this game are overwhelmingly positive. The games are a challenging mix of strategy, skill, and fun. The game is great for young preschoolers all the way up through adults.
Petterson's Inventions Deluxe
Filimundus AB – $5.99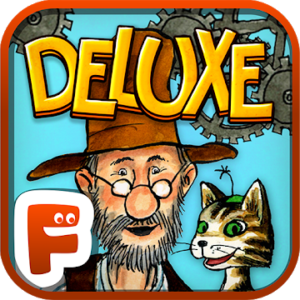 This app is well worth the investment- it's a collection of zany challenges that will have your kids creating Rube-Goldberg-style contraptions to achieve goals or solve problems. The developers have recently added a "competition" mode so players can play head-to-head with another person. This app is great for thinking skills, and uses a realistic physics engine.
It's hard to go wrong with an app that is grand fun AND exercises brain power. Users have given it a whopping 4.9 vote of approval on the App Store and 4.5 on Google Play. Check it out!
For Kids and Pre-Teens
Mario Kart Tour
Nintendo Co., Ltd. – Free with in-app purchases
Grab some classic video gaming fun with up to seven other players with this app. You'll be able to go beyond your living room now, and play with in-game friends or even brand new people from around the world. The game has all of the perks of the traditional video game, plus some new challenges and bonuses.
This game does allow connection with others, but there is a built-in "friend" system, so you could help your child hook up with friends and family members so they don't go too far afield with strangers. The in-app purchases range from $1.99 to $39.99.
Draw N Guess Multiplayer
Time Plus Q Games – Free
Draw N Guess Multiplayer puts players in touch with one another for a great guess-my-word drawing game. Up to 6 players can join into a single game any time, from anywhere. Play at your own pace, which makes the game great for younger players with some supervision. There are multiple game modes, too.
Draw N Guess Multiplayer does offer in-game voice chatting. Younger players should be supervised, but if it's competitive fun you're after, this game will fill the bill.
Kids Vs. Adults Challenge Multiplayer
PapaDedo – Free
Kids Vs. Adults is a collection of two-player games where users play on the same device with a split screen. Once the game is downloaded, it can be played offline. There's a board game, a puzzle game, and more. If you are looking for a safe, controllable multiplayer experience for your young player, this app may fit the bill.
Developers have included some neat features, such as the capability to play offline and the option to change the screen orientation with the touch of a button.
Heads Up! Funny Charades Game
Warner Bros. – Free with in-app purchases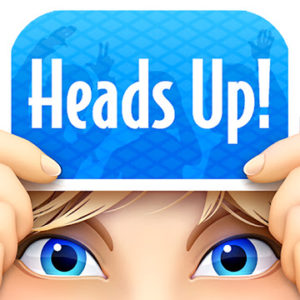 This multiplayer game is designed for use in one local setting, like at a party. Put a whole new twist on charades by using your phone! One player holds the phone up to his or her forehead, and the others shout out clues so the clueless player can guess the word or phrase.
The app allows players to record the action and share videos to social media. There are multiple game card decks included, and additional categories are available as in-app purchases for $2.79 each.
Fun Run 3- Multiplayer Games
Dirtybit – Free with in-app purchases
Take a classic running game and dress it up with hilarious antics and challenges, and add in up to 8 online friends, and you get Fun Run 3. This game offers amazing battles, power-ups, customizations, and smooth new moves to make things interesting.
This game does enable players to connect both with friends and new people online. There are in-app purchases available. Prices range from ninety-nine cents to $99.99.
Looking for more multiplayer app fun? Check out the review of 5 Dice, Order of Operations and the review of Squeebles Maths Race!