One of the most important skills we can give children is the ability to visualize and pretend. The mind is a powerful thing, but too much of the wrong kind of screen time can kill imagination. An endless stream of videos and typical games can do a lot more harm than good. However, digital devices now have the capability to help turn this trend around. Cutting-edge technology puts information at kids' fingertips in full color and animation, and it opens up whole new worlds of fun. Give imaginations a boost with these augmented reality apps that will really fire up kids' minds!
Augmented Reality for Augmented Learning
Waypoint EDU
Magnate Interactive Ltd. – Free with in-app purchases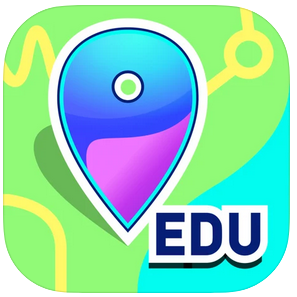 Teachers and parents alike will praise Waypoint EDU for lots of reasons. This app takes geocaching and scavenger hunts to a whole new level. Kids use devices to navigate to pre-planned destinations, or waypoints, and find the augmented reality treasure when they arrive. The app allows for quizzing on the spot before the players can move on to the next goal.
Waypoint Edu comes with two sample hunts. One is themed around ancient wonders of the world, and the other is about ground-breaking inventions in history. Adult mentors "hide" each of the caches around the play area, which can be indoors or outdoors. Kids follow the trail and learn at each stop.
Agents of Discovery
Agents of Discovery, Inc. – Free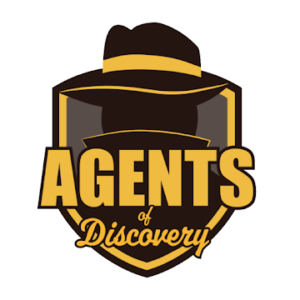 Capture kids' minds and imaginations with this augmented reality learning app. This one comes with "missions" preprogrammed into the app that will help kids find answers to burning questions like "Why are bumblebees fuzzy?" and "What is metamorphosis?" And it's simple to use! Just download the app and choose a mission that is based near your location. After that, no internet connection will be required while you play- just GPS and Location.
The biggest complaint about the app on the listed comments is that missions seem to be too far from home. Missions are created in conjunction with state, local, and national parks, as well as other sites, and the developers say that more are being created as they go. There are currently missions in nearly every state in the United States, as well as in many other countries. You can get a complete list (and map) of mission sites at www.agentsofdiscovery.com/play/missions to help you decide if there are missions near you. Plus, it makes a great vacation app!
Quiver – 3D Coloring App
QuiverVision, Limited – Free with in-app purchases
This unique app allows users to download and print free coloring pages from the developers' website, then uses augmented reality to make the images spring into 3-dimensional life in living color. Kids can interact with the 3D images by touching the screen, viewing them from all angles and unlocking games and other activities as they play.
Adults download and print coloring pages in packs, a few of which are free to try. Other packs are available for $2.99 each. You must print the sheets to make Quiver work- it only works with Quiver coloring sheets, though.
Blippar – The AR Browser
Blippar.com – Free
Imagine a world where information and fun facts just sort of jump out at you when you look at everyday objects. Blippar brings us one step closer to that world. Point your device at a wide array of everyday items, such as dogs, bananas, landmarks, and flowers, and augmented reality provides a wealth of information and facts, right on your screen. It even works for celebrities and some magazine articles (marked with a special logo).
Developers at Blippar have partnered with various companies to add Blippar information to a host of products. They are continually adding to the system, so more and more items will be in the database. This is certainly an app to watch as it grows.
Augmented Reality for Augmented Fun
Reality Pool –  3D Augmented Reality Pool
Engine Creative – Free with in-app purchases
Stuck inside on a rainy day? Got a kid who just hides from sunshine? Check this out! Reality Pool turns any teensy rectangular space into a working pool table! You can use a rug, table top, or even a piece of paper to get the fun rolling. There are four unique pool games to choose from, and you can have single-player or two-player action.
The controls are straight forward and simple, and there are two modes, a 2-D mode for practicing and learning your shots, and 3-D mode for getting fancy. Additional games are available as in-app purchases of ninety-nine cents.
Ingress Prime
Niantic, Inc. – Free with in-app purchases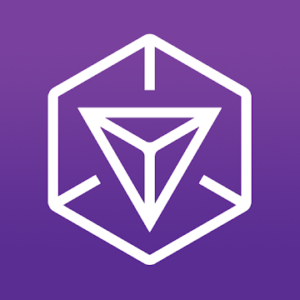 A whole universe, complete with its own geopolitical and structural details, awaits within Ingress Prime. Players must be of legal age to consent to share personal information (16 in many areas), so the game is not for younger kids. Two factions are at war for control, and you can choose which group you want to fight for. It's fantasy fun at its finest with an engaging storyline. Just scan around your current locale with your device's camera and find out what awaits you.
The app is free to download. It is a player v. player game, so keep that in mind when choosing to allow youngsters access to it. There are in-app purchases, primarily for in-game currency, ranging from ninety-nine cents to $99.99.
Harry Potter: Wizards Unite
Niantic, Inc. – Free with in-app purchases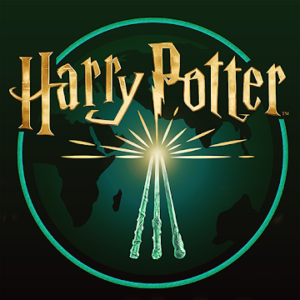 Harry Potter fans will love this new and unique way to immerse themselves in the Wizarding World. The magic of augmented reality lets them interact with familiar characters, magical creatures, and more as the totally new story unrolls. Real points of interest in the Everyday World, like parks and museums, are transformed into magical inns, greenhouses, and fortresses. It's much like stepping into a movie!
Learn spells in training sessions sponsored by the Ministry of Magic, and then stand with other wizards against evil. This game does include capability of doing real-time, multi-player interactions and battles, so parents will want to monitor its use. In-app purchases of gold, artifacts, and more are available for prices ranging from ninety-nine cents to $99.99.
ARrrrrgh!
Warpin Media – Free
This app will fire up kids' imaginations for hours as they play at being real-life pirates. The game has elements of hide-and-seek and scavenger hunt, all meshed together with outstanding AR effects to allow them to dig for buried treasure in the living room floor or search the house for other scallywags. It's hard to go wrong with a treasure map and a helpful parrot sidekick!
One person can hide, or bury, the treasure and another can find it. The app is simple enough for even preschoolers to use, too, so it's perfect augmented reality for the youngest players.
And search out even more AR fun for kids! Check out the full reviews of ARcheology- Dig into History and AR-Kid: Space.