Phones and tablets have become a lot more popular in the past several years, and some creative types have turned their skills to mischief even on mobile devices. Just as you need to protect your laptop and desktop computers from viruses and various other kinds of malware, the wise user now realizes that phones, tablets, and other mobile devices need similar attention. Here are some recommendations for protecting your (and your child's) mobile devices from malicious software that can make your life miserable.
You'll notice some repetition between lists for the two operating systems. This is because even apps by the same developers have dramatically different capabilities on iOS and Android devices. Be sure to read the summaries for the devices that you are trying to protect so you can be fully informed.
A Word to iOS Users
A number of experts, including the Apple company itself, believe that iOS devices are adequately protected with their proprietary software and that no additional antivirus protection is needed. Apple's built-in security, they say, is adequate to the task because of the strict way in which Apple devices handle permissions. There are also other built-in or easy to access protections, such as Find My iPhone and LookOut,  that protect devices. If users keep it updated religiously, iOS prevents outside apps from gaining the kind of access they need to cause any serious problems. It also prevents most "good-guy" apps that claim to prevent malware attacks from truly doing any good.
Therefore, iOS users need to do their research carefully and make sure apps (particularly the paid variety) are truly adding security that they claim to be adding. And it's important to remember that all bets are off if you use a jailbroken device- that will preempt the security safeguards that Apple builds into the system. It's important to be an informed user and look closely at claims made by apps purporting to provide additional antivirus support to iOS devices.
Antivirus and Security for iOS Devices
Avast Security & Privacy
Avast Software – Free with in-app purchases
The free version of Avast Security & Privacy for iOS devices provides a number of free services when downloaded. You can get alerts of threats and vulnerabilities, automatic blocking of malicious websites, notification of unsafe wi-fi accounts, and identity protection on one email account that will let you know if your account has been breached.
Premium users get access to a few extra services, as well. These include privacy protection for all photos (free account protects up to 40 photos) and an encrypted VPN. There is a 14 day free trial, then a subscription cost of $4.99 monthly or $23.99 annually.
McAfee Mobile Security
McAfee, LLC – Free with in-app purchases
This app's free services and features include detection of unprotected wi-fi systems, anti-theft protection, and backups for your contacts. There's a find phone feature, a photo vault, and a system to alert you when your iOS becomes outdated.
Premium subscription users can access added security with their web browsing and can establish a secure VPN with an additional upgrade. Subscription prices for the two upgraded levels are $2.99 and $9.99 per month, or $29.99 and $79.99 annually.
Avira Mobile Security
Avira Holding – Free with in-app purchases
Avira Mobile Security boasts several features that may seem attractive, including a VPN and a monitoring system that will let you know if your email account has been breached. There is a browsing monitor that will alert you of risky websites, and a phone finder that includes a locator and a handy siren. You can use the app to block unwanted callers, scan your wi-fi network for all devices, and monitor your device's memory and storage usage.
Most of the features are available as paid upgrades for prices ranging from $5.49 to $35.99, but it's unclear from the App Store page what the lengths of these terms are.
Trend Micro Mobile Security
Trend Micro, Incorporated – Free with in-app purchases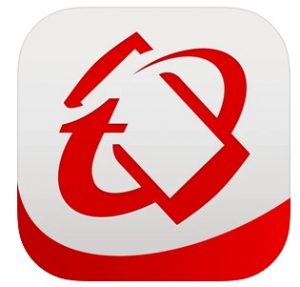 Trend Micro Mobile Security offers a 14-day free trial for you to check out their services. These include content blocking on Safari to protect you from malicious websites and advertisements, location of missing devices, and the capability to protect you while you browse using other apps. There is a system to shunt spam i-messages into a junk folder, and a data-usage monitor.
The app also offers features such as parental controls, private web browsing with history disabled, and privacy protections on various social media platforms. A monthly subscription costs $4.99, an annual subscription costs $19.99 and a 2-year subscription is $31.99.
Norton Mobile Security
Norton LifeLock, Inc. – Free with in-app purchases
With Norton Mobile Security, you can get notified about insecure wi-fi networks that put your data at risk. It will also protect you from malicious websites, messages, and emails. The system will remind you when your iOS is out of date so you can immediately upgrade yourself. One of its unique features is the capability to scan the wi-fi network and alert you when there is an active attack underway.
Norton Mobile Security offers a 14-day free trial. The annual subscription costs $14.99. The app is highly rated, and the name is one that is trusted by millions of customers around the world.
Phone Guardian Mobile Security
Distimo – Free
Phone Guardian is an app from App Annie, a well-known and trusted company. This app is completely free (no in-app purchases) and offers a VPN connection as well as scanning to alert you about malicious websites. One of the best features is an easy-to-use report about which apps are accessing the internet and how often. This is often a clue that someone is up to no good! The app also protects your private information, such as passwords and photos.
The app has a shiny 4.7 star rating on the App Store, with well over 15,000 ratings. It's compatible with all iOS devices.
Kaspersky Security Cloud & VPN
Kaspersky Lab Switzerland GmbH – Free with in-app purchases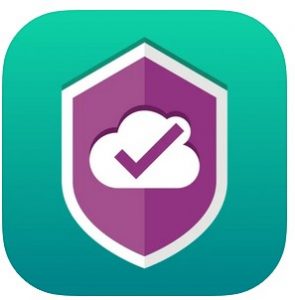 This app offers password management in addition to the usual features for iOS security apps. It will alert users of phishing attempts, malicious websites, and more. It's also easy to set up personalized alerts for the things that matter most to you.
Kaspersky Security has the added bonus of allowing you to check on your account and devices from any internet-connected device.  The app is free to download, but you can purchase subscriptions for varying amounts of time and usage for fees ranging from $4.99 to $149.99 and time periods from one month to annual access.
Bitdefender Mobile Security
Bitdefender SRL – Free with in-app purchases
Bitdefender offers the usual assortment of protection and privacy found in other iOS security apps. There is a VPN, an alert system to notify you if your email account seems compromised, and protection for your sensitive data.
Bitdefender offers a free trial period, and the VPN is free up to 200 MB of data per day. Purchase of a plan with a premium VPN removes the data limits. Subscriptions range in price from $1.49 per month for web protection only and $6.99 for Premium VPN to $14.99 and $39.99 for these same services on an annual basis.
Photo credit: Pixabay
Antivirus and Security for Android Devices
Bitdefender Mobile Security & Antivirus
Bitdefender – Free with in-app purchase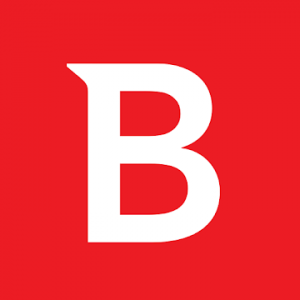 Bitdefender for Android is an award winner and considered to be one of the best security systems for the least amount of money. Its robust features include malware scanning, account privacy features, and a VPN. One unique feature that could be quite handy is the capability to lock other apps with a PIN code (and they've got convenience covered- the PINs are automatically disabled when you are connected to a trusted wifi source such as your home system). The app even allows you to extend the blanket of security to your smartwatch.
Another great feature is that the app will automatically snap a pic of anyone who tries to tamper with your phone, so it's got a built-in tattle-tail system. Subscription and add-on feature prices range from ninety-nine cents to $49.99.
Mobile Defender Security & Antivirus
BullGuard – Free with in-app purchases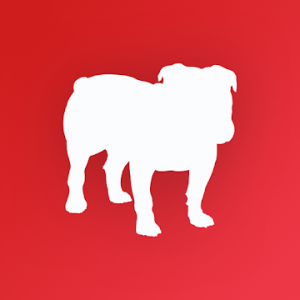 BullGuard's Mobile Defender Security & Antivirus boasts a lot of powerful features in the free version with some added perks available via in-app purchases. Free features include antivirus protection, a simple and effective backup system, mobile security management from any internet connected device, and more. Other free features protect your device if stolen, including optionally wiping the SIM card if it is removed.
Premium features can be accessed with in-app purchases, and they include a variety of parental controls that will allow you to track devices, monitor usage, and other handy tools that will help parents keep track of the kids' phone habits.
Comodo Mobile Security – VPN, Virus Cleaner, Vault
Comodo Security Solutions – Free with in-app purchases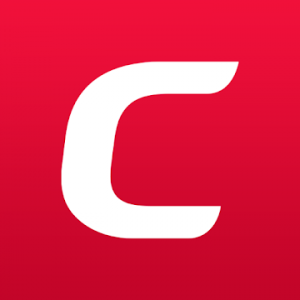 Comodo protects against all types of malware, including trojans, worms, ransomware, and more. It has an on-demand scan and removal system as well as immediate protection that prevents malware from taking up residence in your device in the first place. Plus, it can scan SD cards. Comodo also provides a firewall to prevent apps from making unauthorized internet connections and offers identity protection as well as a VPN.
Various upgrades and additional services are available as in-app purchases. These range from ninety-nine cents to $12.99.
Avira Antivirus 2020 – Virus Cleaner and VPN
Avira – Free with in-app purchases
This super-light app might be just what you need to protect your device. It's got a fast VPN (100 MB daily) that can unlock geo-blocked sites. The built-in system optimizer can help you make the most of your phone's memories and other features. You'll also get a heads up when apps request sensitive data.
Avira's basic features (all of the above mentioned and more) are available with the free version of the app. The Pro version (available through in-app purchase) will guard your camera and microphone from unauthorized use, anonymous web surfing, and more. In-app purchase prices range from ninety-nine cents to $39.99 each.
Norton Mobile Security – Antivirus & Anti-Malware
NortonMobile – Free with in-app purchases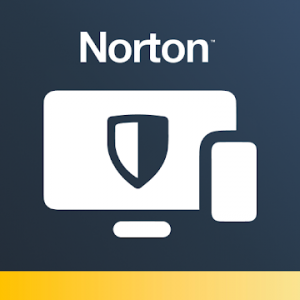 Norton Mobile Security boasts an App Advisor that automatically checks apps for security risks, high battery load, and inordinate data usage before you even download them. It offers wifi security, a safe search option, and even call blocking.
Norton Mobile Security offers a free thirty-day trial, but you do need to sign up for an annual plan to activate it. In-app purchases range in price from ninety-nine cents to $99.99.
Kaspersky Mobile Antivirus: App Lock & Web Security
Kaspersky Lab Switzerland – Free with in-app purchases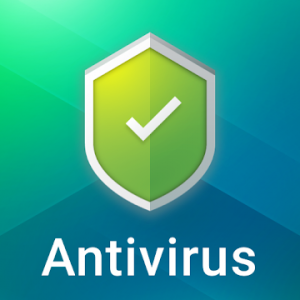 This app's free version offers some great protection: antivirus scanning, privacy protection, and anti-theft features. The Premium version adds web filtering to protect you as you surf the internet as well as password protection for your private messages, photos, and files.
In-app purchases range from ninety-nine cents to $149.99. These can add additional features and activate the Premium features mentioned earlier.
Avast AntiVirus – Scan and Remove Virus, Cleaner
Avast Software – Free with in-app purchases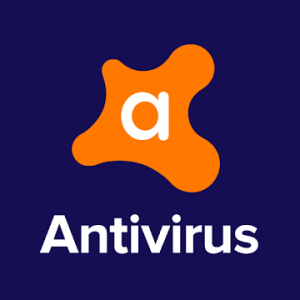 Avast's free version will protect your device in many important ways. There's a VPN, an anti-theft system, app lock, and a junk cleaner. You also get up-to-date virus protection, wifi security and speed test, and a virus cleaner.
Premium features include a camera trap that will photograph someone tampering with your device, the capability to get your phone's last known location before the battery died, and the ability to remove ads to make your experience smoother and more pleasant. In-app purchases range in price from ninety-nine cents to $79.99.
Keeping the Kids Safe
Part of securing your device is making sure the kids are safe as they work and play online. If you need to protect devices that children use or want to maintain parental control over what they see and do on the internet, you should check out these two reviews: