The more complex family life gets, the more you need to get organized and stay that way. Keep on top of kids' appointments, family medical visits, team practices, tryouts, and much more with these apps designed to simplify family life.
Keeping the Family Organized
Our Home: Chores and Rewards
Cape Horizon Pty, Ltd. – Free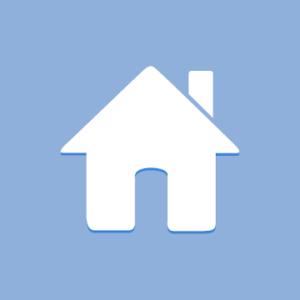 This app is an all-in-one solution for organization, covering everything a family needs, from chore lists to grocery lists to calendars. The app allows you to assign chores for the kids and to monitor their progress as well as reward jobs well done. Everyone in the family can add to the shared grocery list and see the shared calendar. You can put on events from the next doctor appointment to soccer practice.
The app is incredibly easy to use- you can add and monitor tasks, set goals and rewards, and even send messages to family members with just a few clicks. Best of all, it's completely free to use- no ads or anything either!
See it on the App Store / Find it on Google Play
Family Organizer by Picniic
Picnic Labs, Inc. – Free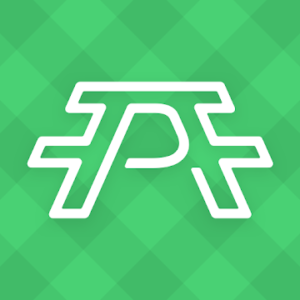 Give family members, caregivers, and any other important people access to this family organizer, and you can instantly see what everyone has going on. Features include a solid calendar function, a locator for members of the group, shopping lists, to-do lists, and chore lists, and even a secure information locker where you can store vital family records such as insurance numbers and medical info.
This incredible app is a high-tech way to keep all the information you need in one spot, making organizing a snap, and seeing everyone's calendar entries at a glance. No more wondering whose night it is to pick up son or daughter at soccer practice!
See it on the App Store / Find it on Google Play
Trello
Trello, Inc. – Free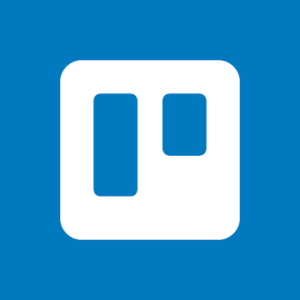 Got some planning to do for a vacation, an event, or a household project? Trello has been a favorite for project management among business people for quite a while now, but it's just as useful for the home. It's got all the tools you need to collaborate with other family members, give your input, and manage the schedules and to-do lists.
This app actually works well offline as well as online. It will sync up when you reconnect to the internet, but it's perfect if you need access to your information when you are away from your home internet connection.
See it on the App Store / Find it on Google Play
Cozi Family Organizer
Cozi – Free with in-app purchases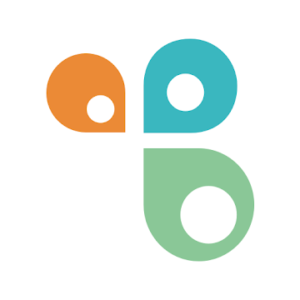 Coordinate the whole family's schedule and keep everyone in sync and informed with Cozi Family Organizer. If you have the patience to wade through its complexities, you'll thank yourself later. While it's not quite as easy to use as some of the other choices, it's powerful and has a ton of valuable features.
In addition to the usual, you can send out family agendas automatically, store and organize your recipes, and even keep a family journal, all within this app. There are advertisements on the free version, but a quick upgrade will even turn those off.
See it on the App Store / Find it on Google Play
Looking for even more options? Check out the list over on Top 10 Apps for Moms.
Keeping Students Organized
iStudiezPro Legendary Planner
iStudiez Team – Free with in-app purchases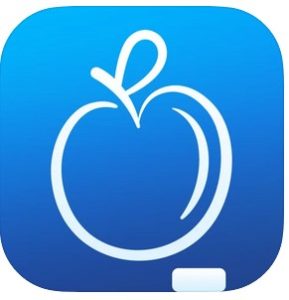 iStudiez Team is perfect for middle school, high school, and college students who want to keep organized. One of the best features of this app is that it is set up to handle the complexities of modern school scheduling, including block schedules, A and B weeks, and more. Students can organize their calendar, create to-do lists, enter class-related information such as section numbers and teacher office hours, and even track the completion of longer-term homework assignments.
The developer has made the main app functions free, so you can use this app completely free of charge if you wish. However, there is an enhanced subscription plan that unlocks several cloud functions, allowing students to share and collaborate more easily. The plan is ninety-nine cents weekly, $1.99 monthly, or $9.99 annually. Developers do say that a version is in the works for Android users, but for now, the choices are iOS or Windows.
MyHomework Student Planner
Instin – Free with in-app purchases
MyHomework is a fabulous planner for students of all ages, and best of all, users can access the planner without an active internet connection. This makes it perfect for many school settings. There are companion apps for nearly any type of device, so students can move seamlessly from phone to computer to tablet. The app will keep your schedule handy, sync homework assignments and progress, get reminders of due dates, and much more.
The free version works like a charm, and the subscription version unlocks a few extra features as well as eliminating the advertisements. It costs $4.99 as an in-app purchase.
See it on the App Store / Find it on Google Play
Easy Study- Your Schedule, Plan for School
Aplicativos Lagais – LTDA – Free with in-app purchases
Take charge of study habits with this planner. The app easily allows students to set up a workable study routine in three simple steps. It will cycle through the subjects in an organized fashion so nothing gets neglected. It even offers lists of extra study activities to try during your study periods, which is a great feature for struggling students who believe that simply doing the homework is enough. You can color-code things, too, which is a great organizational strategy.
The app is free to download, but not all features are available in the free version. Subscriptions are available as in-app purchases and range in cost from ninety-nine cents to $15.99 per item.
See it on the App Store / Find it on Google Play
You'll find even more great ideas for organized students at Best High School Apps. In fact, the very first section of the article is dedicated to homework and scheduling apps. Check it out!
Specialized Planners
Pill Reminder Medication Alarm
Aplicativos Lagais – LTDA – Free with in-app purchases
Never worry about missing a dose of important medication again! This app is simple to set up: just enter the medication name, dosage, interval, and when to start and it will do the rest. You can customize the app to make different notification sounds, use colors and pictures to code, and even see when the next dose will be due.
The free version is functional but does contain advertisements. It also limits the number of medications you can add to the list. A subscription that removes the limits and advertisements costs $1.99 but does not say the length of the term.
Autism Tracker Pro
Track & Analyze, LLC – $9.99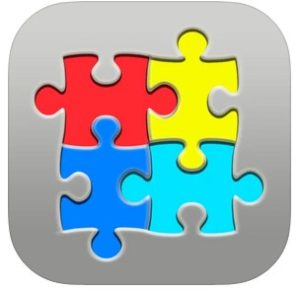 As any parent of a child with autism can attest, it's critical to keep track of many different factors to find patterns that will help you manage behaviors and other needs. This app organizes exactly what you need to spot patterns related to behavior, moods, physical well-being, and more. It's very visual and highly customizable. And of course, you don't need to have a child on the spectrum to benefit from it!
There is a Lite version of the app that limits you to 12 entries, but it's enough to let you see if it makes a difference in your life before you make the investment.  If your child needs some extra TLC, this might be just the ticket.
First Then Visual Schedule
Good Karma Applications, Inc. – $9.99
Help your young child, disabled family member, or aging parent keep track of when things will be happening in their world. A consistent, steady, and predictable schedule lends a vast amount of security in an uncertain world, and this app will help persons with limited understanding know what to expect and when to expect it. Anyone who needs additional structure will benefit.
You can fully customize this app, even using pictures of the person involved to help them understand what's coming next. Record your own voice or their own voice to guide them through routine activities. It's a fabulous tool with a lot of uses.
Eat Sleep: Simple Baby Tracking
Make Sail, Inc. – Free with in-app purchases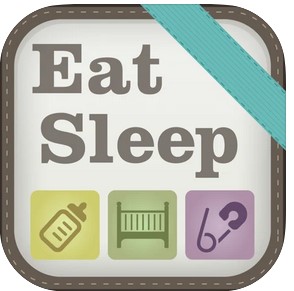 Easily track all of those critical aspects of baby care with just a few simple taps. Whether you are a first-time parent who is keeping an eye on everything or an experienced parent who needs to keep track of baby's habits when you are sleep-deprived yourself, this app will do the trick. Schedule and track feedings, sleep cycles, diaper use, and more.
You can sync this app with devices owned by others- so caregivers, grandma and grandpa, and anyone else who will share responsibility for the child's care can get in on the information. The app does contain ads, but you can remove them with an in-app purchase of ninety-nine cents. There are also options to sync additional devices and to export data if you need them for a small fee.
Baby Time (Parenting, Track, and Analysis)
Simfler – Free with in-app purchases
Record all aspects of your baby's care with this simple-to-use app, from developmental milestones all the way down to the potty schedule. Record baby's vital statistics when you visit the doctor, add pictures and commentary when baby reaches important milestones, and much, much more. There's a built-in stopwatch to time those breastfeeding sessions and a music box to lull the baby to sleep.
You can also keep tabs on the amounts of food the baby eats at each meal, and any other notes you want to add into the day. The app can be synced across multiple devices, so all the people who are responsible for your child can stay in the loop.