They say that high school marks a transition of sorts, from learning about basic skills—like reading, writing, and math—to using those skills and showing what you've learned. In many ways, high school prepares teens to become functional young adults, ready to pursue careers or additional training.
But as students become more advanced, so must the educational technology they use. Even the best math apps for 4th grade students aren't going to be much use to your 16-year-old! Fortunately, these apps can help high school students make the grade—which matters because their transcripts will follow them around for life!
Apps for Math Help
Geometry Pad
Bytes Arithmetic LLC – Free with in-app purchases
This simple geometry digital workbook is a godsend for struggling students. No more endless sketching and erasing, struggling to make exact drawings, and so forth! Geometry Pad helps students master concepts such as bisectors, altitudes, and medians, and much more.
The developers incorporated a wealth of features that can be toggled on or off to make geometry easier, like the ability to quick-draw shapes, as well as snapping them to lines, grids, and even other shapes!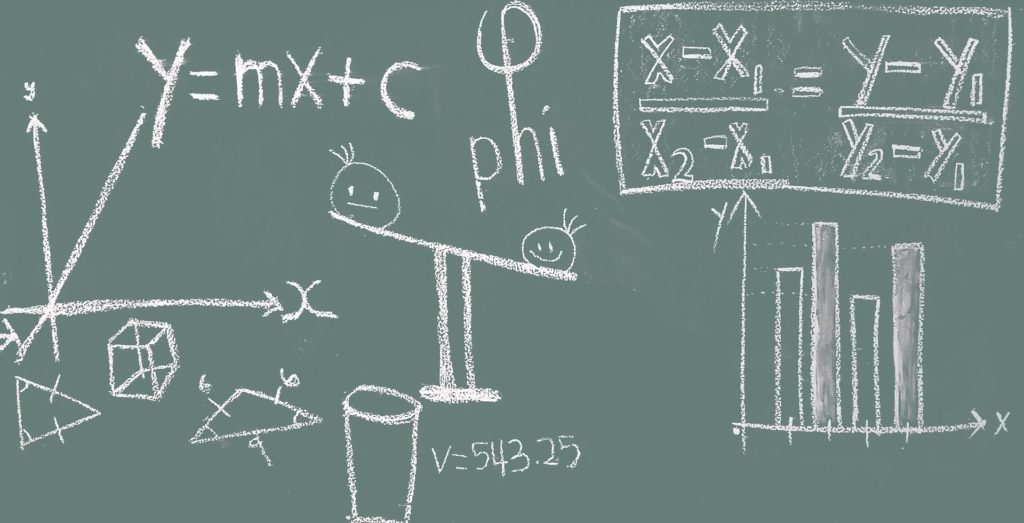 Algebra Touch: All Ages
Sean Berry – Free with in-app purchases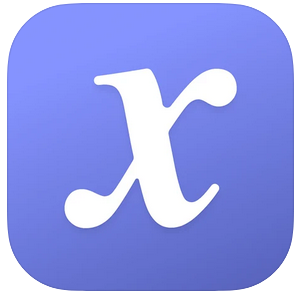 Algebra Touch is an excellent app for exploring and truly understanding Algebra concepts. The app has a "no-fail" interface that will not allow users to get things wrong—instead, it encourages exploration and proper understanding of concepts. Using custom visual manipulatives for each algebra topic enables users to learn by doing, which provides an outstanding way to master the material.
The app includes instructional videos, randomized practice problems (an endless stream of them), and a challenge mode at the end of each module to ensure students have truly learned the concept. Over 1 million downloads is a good sign that the app is truly worthwhile!
Photomath
Photomath, Inc. – Free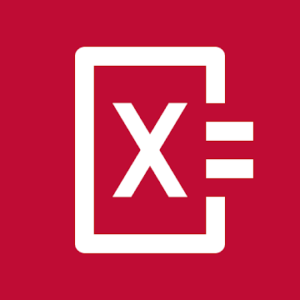 Having trouble solving an equation? Photomath has you covered with everything from basic math through calculus and beyond. Whether you need a quick review of how to divide by a fraction or you are stuck on homework about integrals, Photomath is just the thing. Not only does it solve equations, but it also shows step-by-step solutions.
There are also tutorial videos to help you master the concepts and provide explanations of word problems. You can see helpful animations and get to the bottom of any conceptual challenge you may be experiencing.
Want another option for solving math problems with step-by-step solutions? Try Mathway!
Apps for Reading and Writing
Grammarly
Grammarly, Inc. – Free with in-app purchases
This app is a great personal grammar assistant! Type your text (paper, essay, paragraphs, answers, whatever!), then Grammarly will analyze your writing for grammar, spelling, punctuation, and more. No more "put a comma here" without knowing why! The app will offer suggestions to make your work better, too.
The app will even offer word choice suggestions and suggest synonyms. It's the perfect companion for students who need to do a lot of written assignments, but users will become hooked (and improve their written communication) well after school is out.
Essay Launcher
Brian Wilkinson – $2.99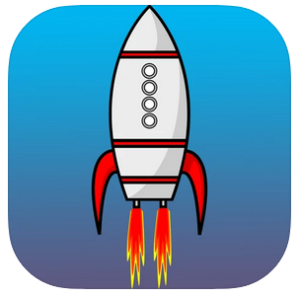 Essay Launcher makes writing short essays and other five-paragraph pieces a snap, even for reluctant writers. This tool helps students plan, organize and write by answering one question at a time, then helping them put the information into essay form. The writing is so painless, even a student who has never written an essay before will be able to get the job done.
Essay Launcher was designed with students' needs in mind. It uses the Open Dyslexic font to minimize crowding and reversals, and it meets the needs of students with ADHD, executive function challenges, and more.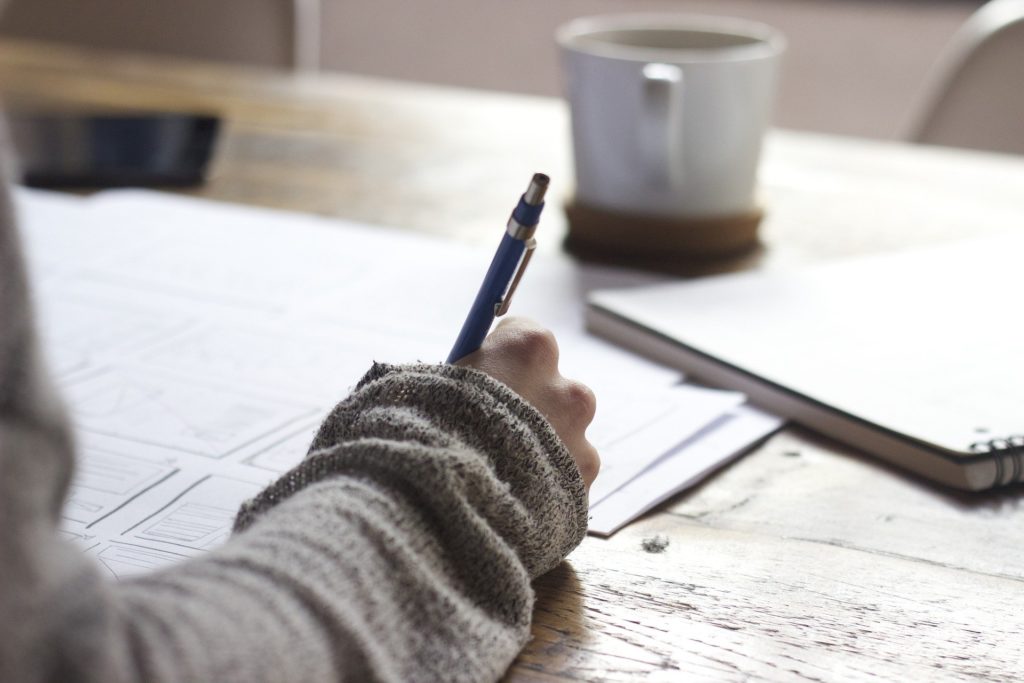 iGE
UCL Business PLC – $2.99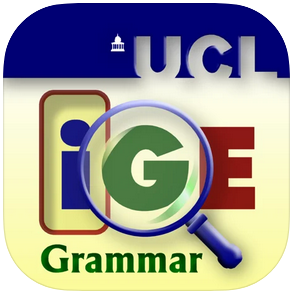 This interactive grammar guide offers information about the basics of English and goes all the way up to untangling the most complex of constructions. It's the perfect companion for students who are trying to improve their writing for class.
The app can also work wonders for ESL students and anyone else who doesn't feel comfortable with the English language. It includes a comprehensive grammar course you can work through, an A-to-Z grammar guide, and even interactive exercises and quizzes to improve your skills. There is a free lite version if you want to try it before you buy it, too.
How to Write an Essay
Creative Writing Apps –  Free
This comprehensive guide advises students on how to write many types of essays, including expository, argumentative, descriptive, narrative, and persuasive pieces. It includes directions as well as well-written examples of each.
The app includes a free e-book on essay writing and guidance for younger students, high school students, and adults. There's a topic guide to help nudge your imagination if you are facing a bit of writer's block, too.
Apps for Content Areas and Study Skills
TED
TED Conferences LLC – Free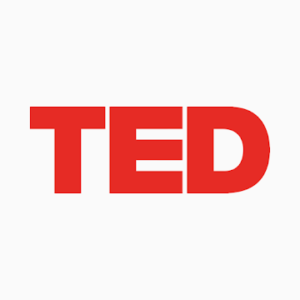 TED Talks are one of the best sources for well-presented, reliable information on nearly any subject area. They are current and exciting and make excellent sources for research papers. Users can create a personalized playlist, browse hundreds of topics, or enjoy the curated offerings of the site.
TED literally offers information at your fingertips. You can download podcasts to play offline, add them to your playlist, or find and watch them instantly. Many teachers use TED as a resource, so you might as well, too!
Duolingo – Learn Languages Free
Duolingo – Free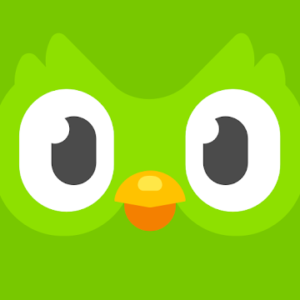 Duolingo is one of many language-learning apps, but it might be the single most popular one. Students can use it to support their school language classes or pursue language learning in subjects not offered in their schools. There are over 35 languages available to learn—and counting.
Duolingo is popular for many reasons, but the app is especially good at understanding how students learn. It offers bite-sized bits of information, plenty of relevant practice, and gamified learning where users can earn rewards and unlock levels. It will even prompt you to get your lesson done each day. Don't make Duo sad!
An App for Test Prep
SAT®: Practice, Prep, Flashcards
Varsity Tutors – Free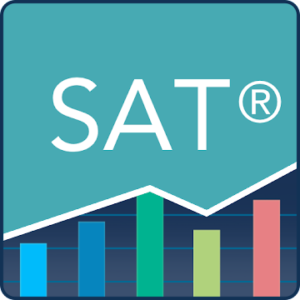 Try a timed, full-length SAT, then get a comprehensive breakdown of your strengths and weaknesses to prepare for the real thing. This app offers a great mix of practice questions and tutorials that will help nearly anyone improve their scores on the SAT. Varsity Tutors is a well-known and reliable name in test prep material publishing, and you can count on them for a well-designed and helpful app.
The app covers math, critical reading and writing skills, and even the writing subtest, so there are no gaps in this material. Students can even create their own flashcards, organize study materials, and make plans to support their work habits.
Need even more resources and ideas? Check out this article.